Description
YITH Deals For WooCommerce Premium
MAIN OVERVIEW
Selling more is child's play if you make exclusive offers just when your customer is about to pay
Many stores attempt to sell you something right before paying for what you chose to purchase, videogames stores are a prime example fo this practice, when they ask you if you want to pay for some extra DVD damage/scratch policy, or house appliances stores that ask you if you want to extend your guarantee for one or two extra years, or even simply fast foods trying to sell you dips or sides and clothing stores that offer an extra item once you have reached a certain amount of money spent.
Can you tell how incredible this strategy is? Can't you already smell the money you'll make?
It' s inevitable! You will increase the average value of each order in no time.
This winning formula could work in a number of contexts: if you sell tickets for a concert, you could offer the opportunity to provide pictures with the artists, or an autograph for an extra price; if you sell gifts you could offer the wrapping service, if you sell gym subscriptions, you could add a "personal coach" service and so on!
Thanks to our YITH Deals for WooCommerce plugin you can apply this strategy in the easiest way, by displaying a popup, right before the checkout page, with exclusive offers that are only going to be valid in that specific moment and compatible with the products your customers are about to purchase.
This plugin also allows you to link an offer to a single product, to schedule a promotional time period, to set it according to the amount spent, or show no promotion at all when customers add a product to their cart.
Think about it, you just got yourself a real money-making machine! Start increasing the average value of each one of your order, not doing so would be a big loss.
WITH 
YITH DEALS

 YOU CAN:
Create rules to show offer on checkout page
The offer can be shown at the bottom of the page or in a popup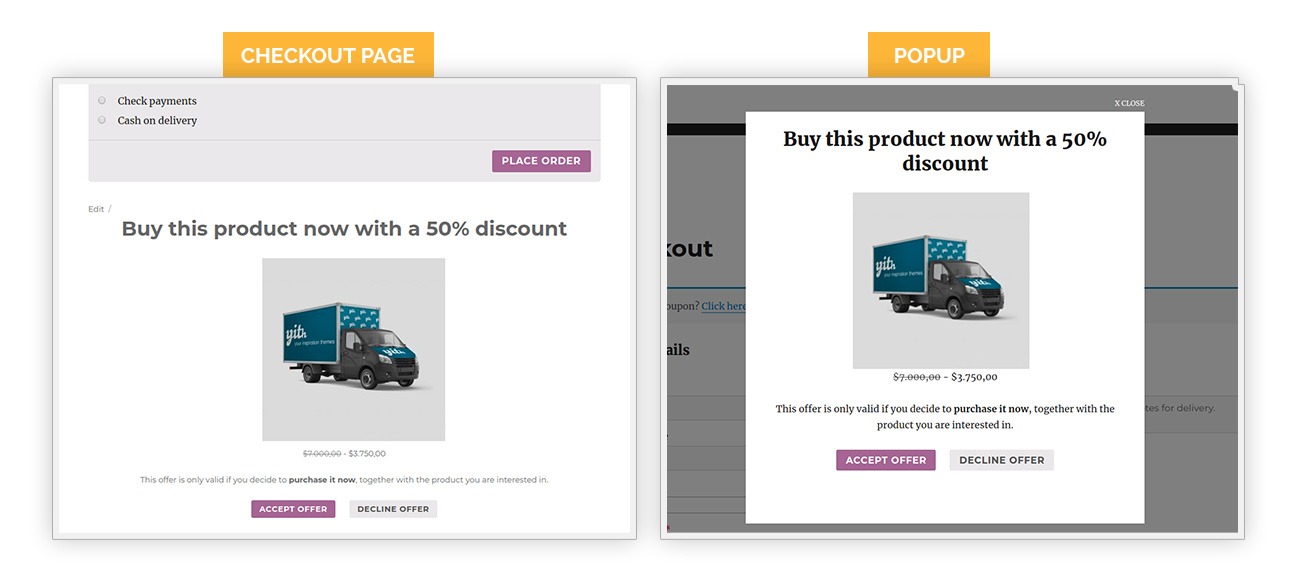 Customize the content of your offer
Set a message to capture the attention of your customers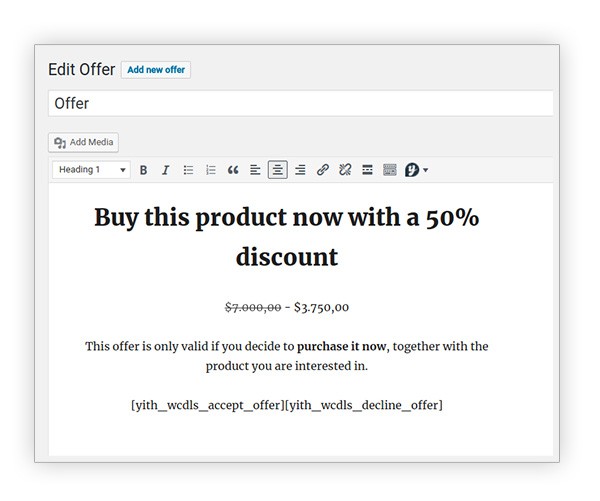 Set the conditions to show the offer
According to the cart content or the user details (role or country)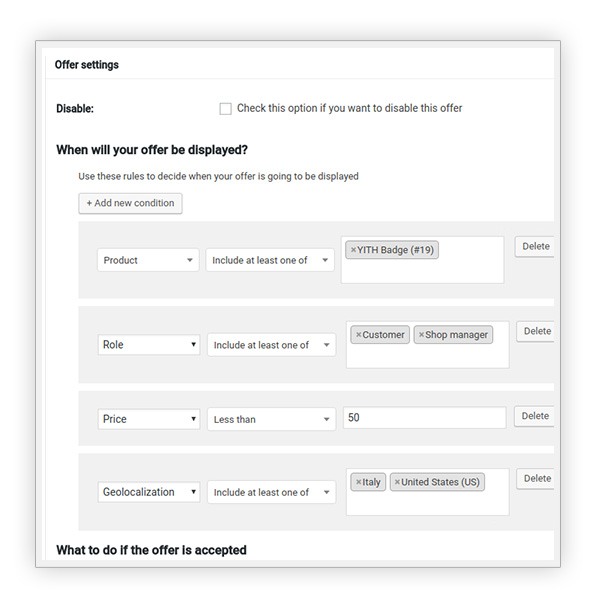 Choose what will happen when the offer is accepted
Remove products from the cart or add a new item for a special price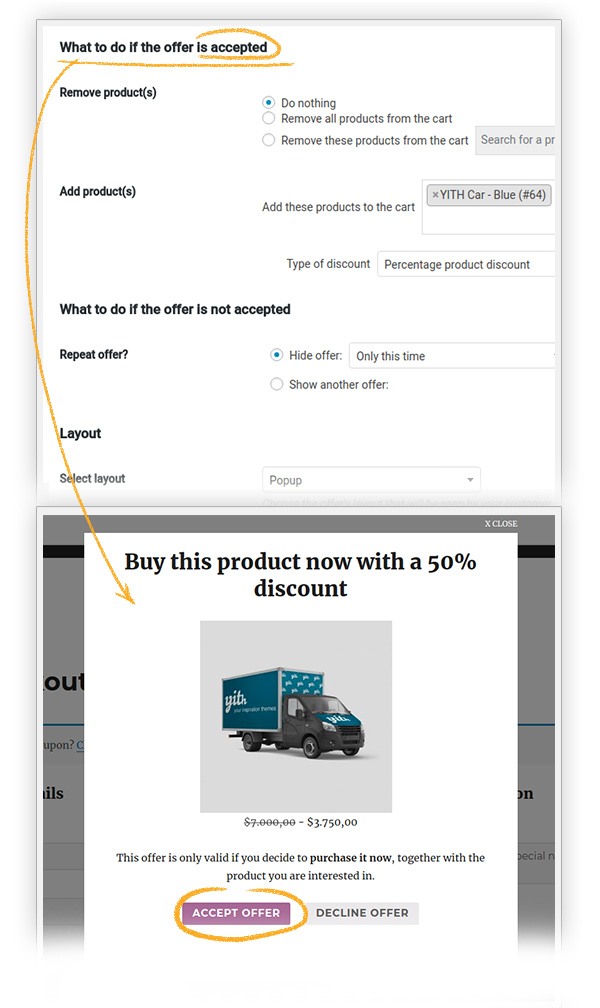 Choose what will happen when the offer is rejected
Hide the offer or show another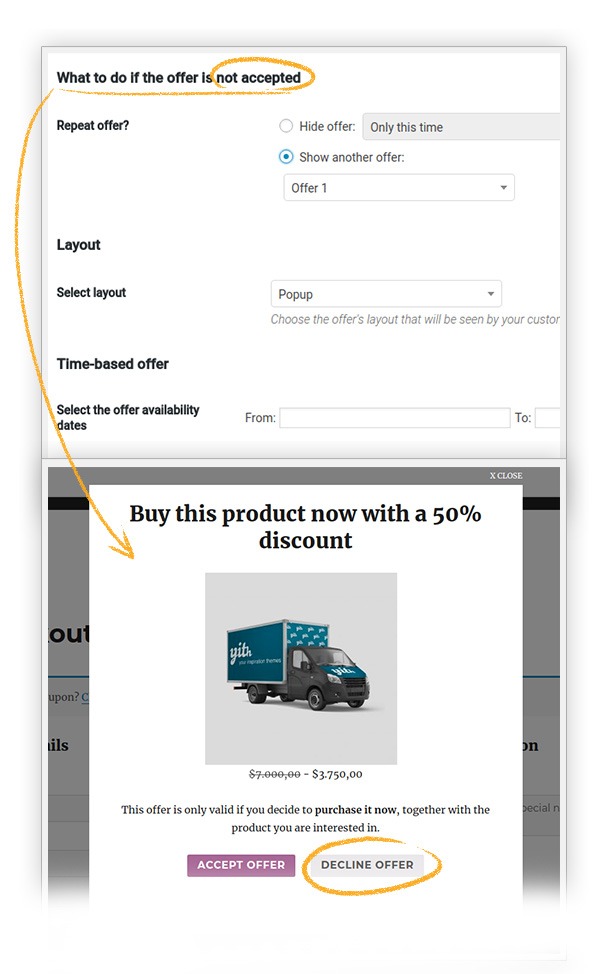 Show the offer for a limited period of time
Setting a different time for each offer that you created
Take advantage of the wpml compatibility
You are free to easily translate the plugin with the powerful WPML tool