Description
YITH WooCommerce FAQ Plugin for WordPress Premium

Set up an FAQ system to quickly answer your customers' frequent questions
It's a well-known issue: online buyers have to deal with the fact that they cannot ask for help from a person face to face. "Is this bag large enough for my laptop?", "What if I buy the wrong size? Can I return the product?", "Does your shop ship to my home country? And how much does it cost?", "Is this product cruelty-free? I don't want to buy products that have been tested on animals!"
These and many more doubts are a real sales hindrance: according to some statistics, 35% of users choose to not buy products they are interested in if they cannot find a quick answer to their questions on the e-commerce site.
With YITH FAQ for WordPress & WooCommerce you can set up an FAQ system that has a double advantage: on the one hand, you can create an FAQ page to answer all the frequent questions about your shop (e.g. shipping, payments, policies, returns, refunds, and so on) and on the other hand, you can create an FAQ section for every product pageto target specific questions about your products (e.g. sizes, fabric, dimensions, laundry guide, and so on).
Create unlimited FAQs and set up their content using Gutenberg blocks
Do you want to create multiple FAQ pages or show some of the questions on the Customer Care page and others in the footer? No problem: with this plugin, you can create unlimited FAQs and leverage the potential of Gutenberg blocks to set up their content. This way, you can create advanced FAQs and add text, buttons, images, icons, etc.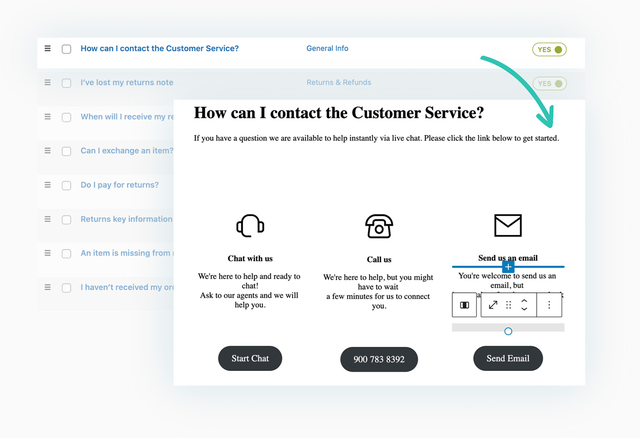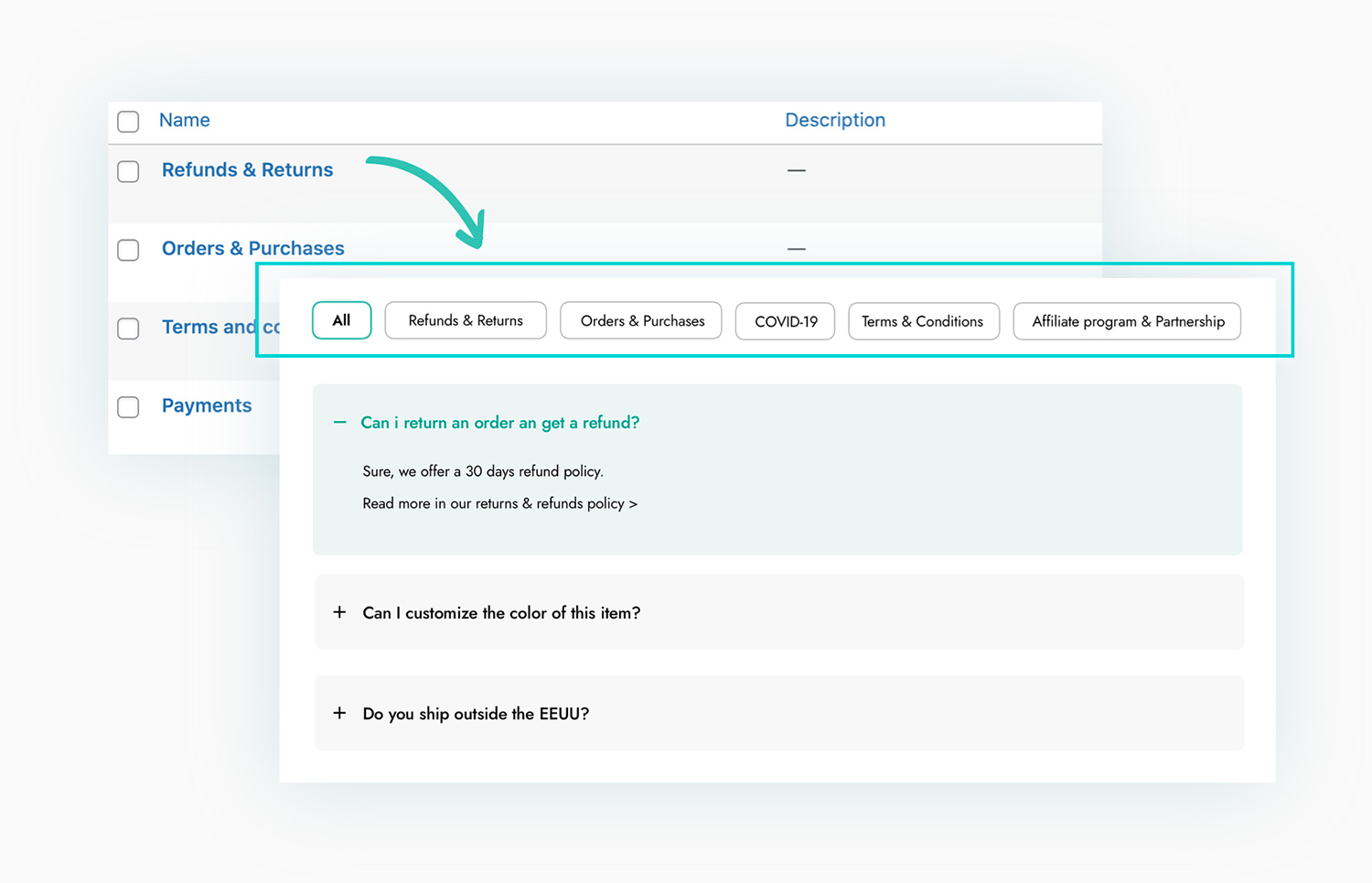 Create FAQ categories to let your users filter the questions
Do you have too many FAQs to display and want to make sure this page is user-friendly? Group your questions into categories (e.g. "Orders", "Shipping", "Returns & Refunds", etc.) and let users filter the questions (in AJAX) based on the topic and category they are interested in.
Use the Gutenberg block or the shortcode to show the FAQs on your shop
Once you create the questions, you can generate unlimited "shortcodes" or Gutenberg blocks to display specific questions on your shop pages. You can add them into a specific FAQ page, into the footer, in a sidebar, or in any other widget area. When you create the shortcode, you can customize the style, choose how many and which questions to show, and much more.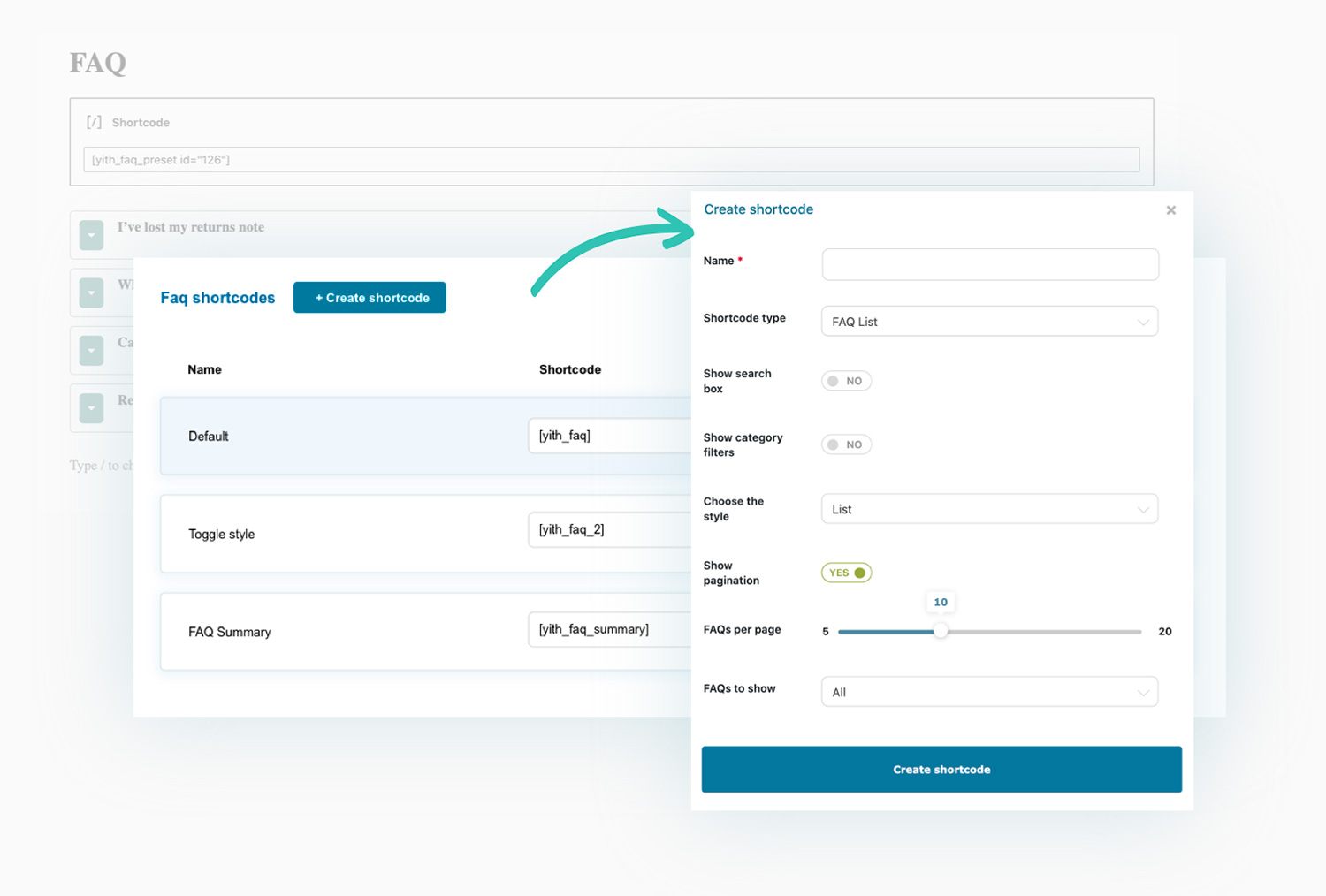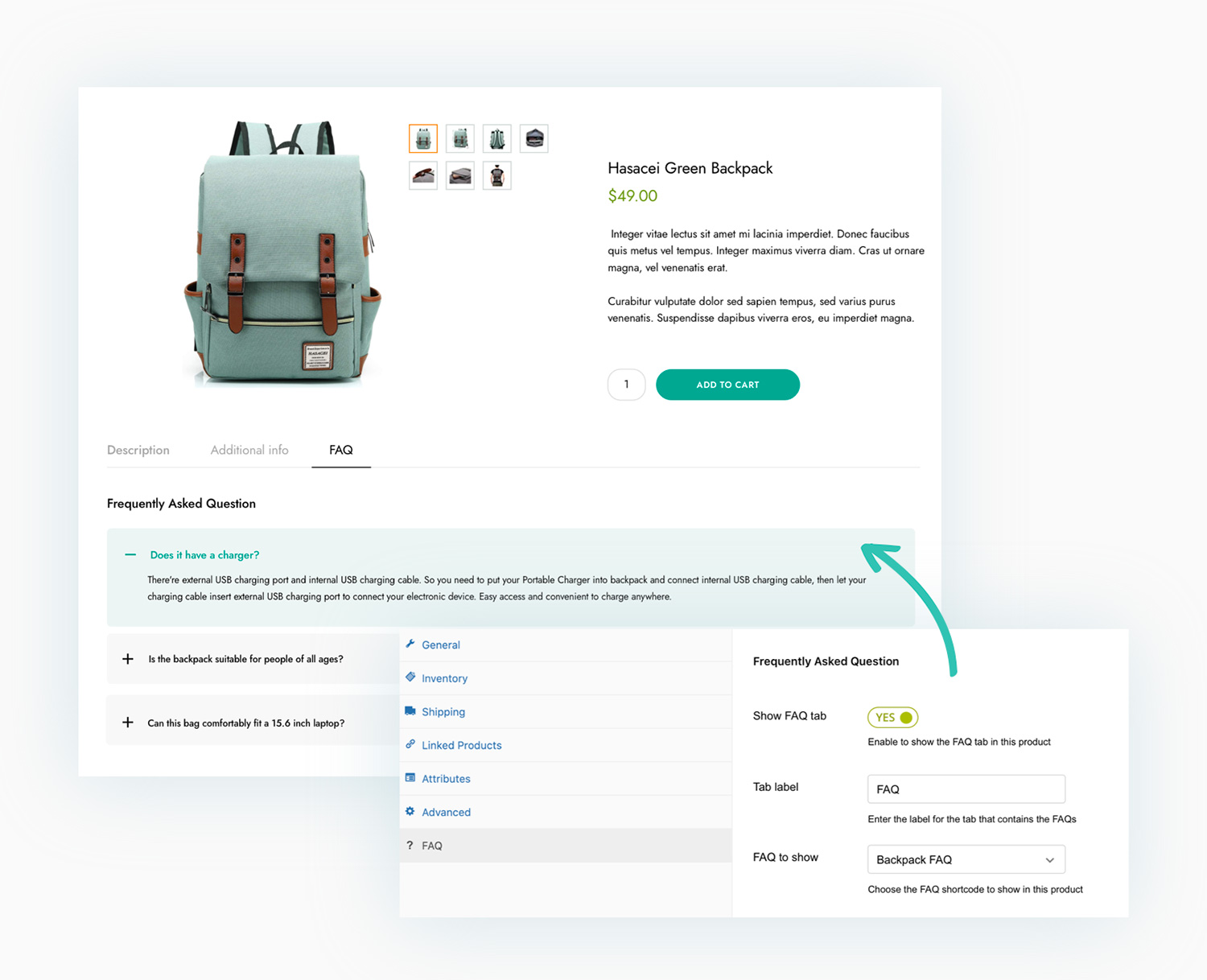 NEW
Assign FAQ blocks to the products
Since version 2.0, the plugin fully supports WooCommerce, so you will be able to configure specific FAQ sets on your product pages. On the product page, you will see an additional FAQ tab – listed among the default WooCommerce ones – where you can display the most frequently asked questions about your products to clear your customers' pre-sales doubts in real-time.
Let your users search for a question
Choose whether to show a search field to let your users search for the questions by keywords and quickly find the answers they are looking for.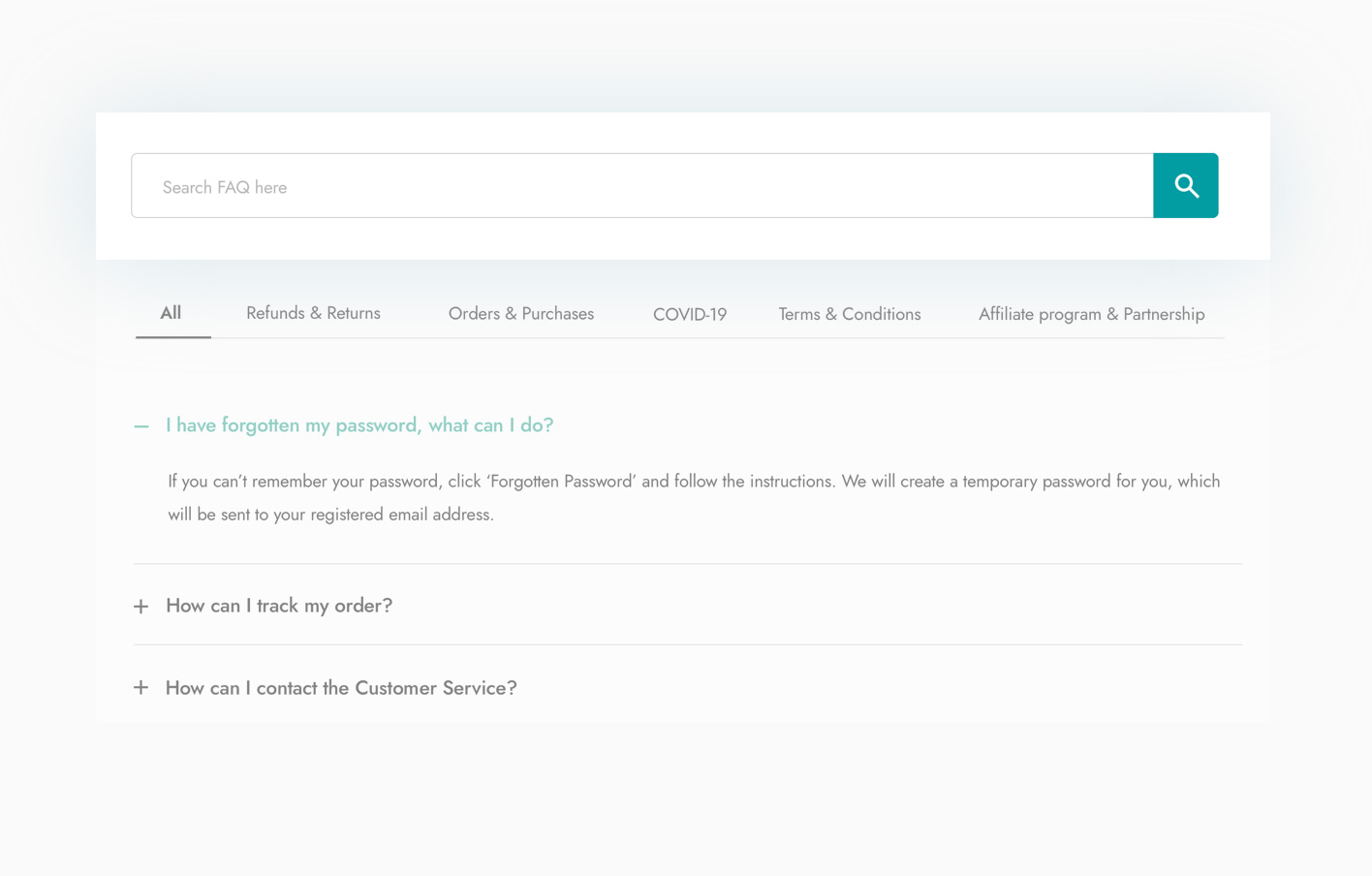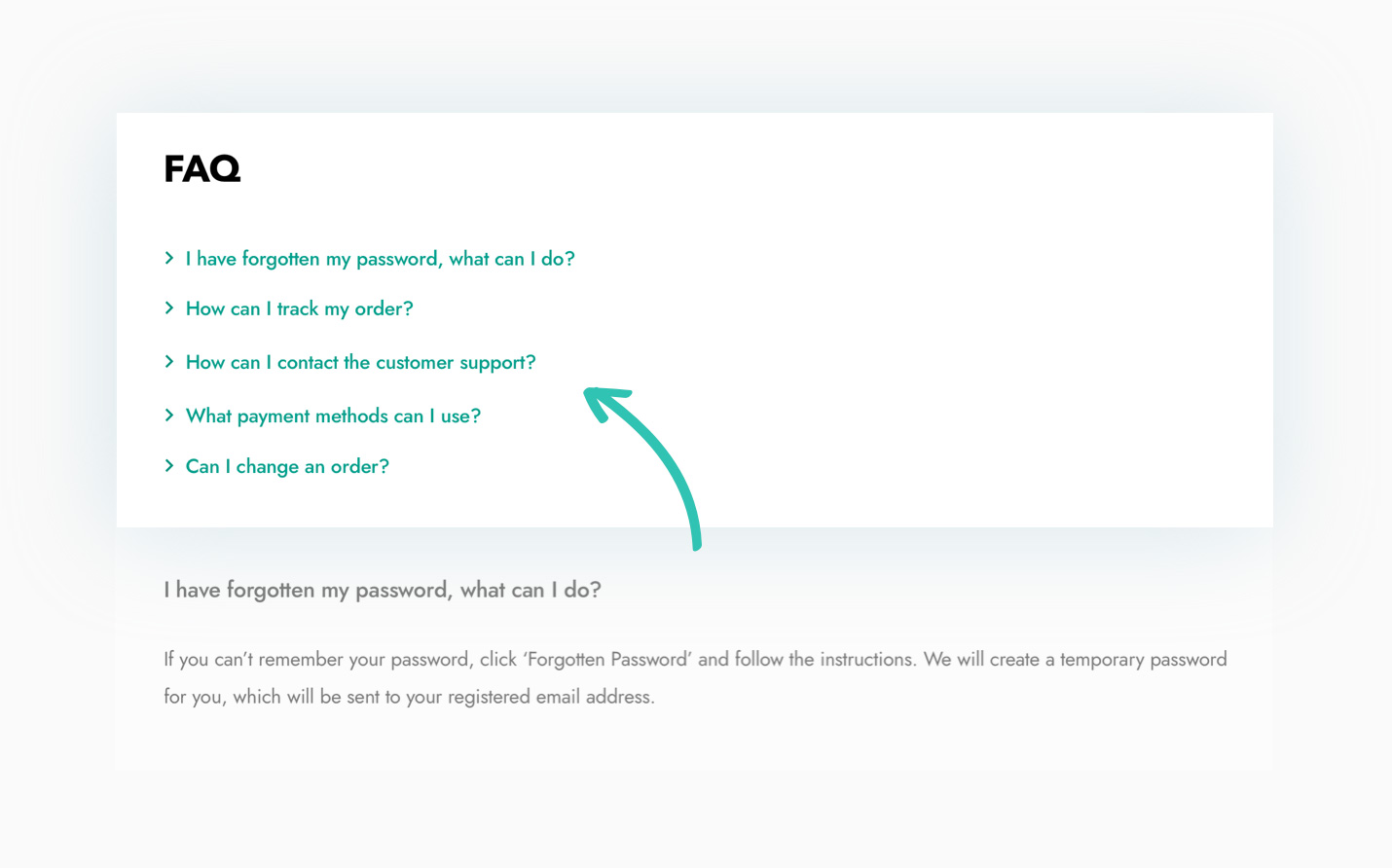 Show an FAQ table of content
Do you have a page with multiple questions listed one below the other? To improve your site's usability, why not simply show a table of content with links to each question? This way, your users will be able to quickly spot the question they are looking for and scroll down to it with a single click.
Customize the FAQ style
Since version 2.0, the plugin allows you to customize every detail of the FAQ style: colors, icons, typography, pagination and filter style… This way, this section can fit well with your shop layout and your brand's style.