Description
YITH Multiple Shipping Addresses For WooCommerce
Increase your e-commerce sales by shipping to multiple recipients in the same order
Alex is making purchases on your e-commerce. He placed three products in his cart and, while surfing, he finds an item that he considers perfect as a birthday present for his father who lives in another country.
Satisfied, he adds this to the cart as well, while thinking of his father's happiness when he would unexpectedly receive the gift.
But when he's about to end payment, he realizes that he can't make one order and select two different shipping addresses. He's forced to take away his father's gift from his cart and plan to make a new order later. As soon as he has 5 minutes, he thinks, maybe later, maybe the next day.
Maybe never, as is often the case. Because in the meantime he will find a similar product on another e-commerce, or maybe he will find it at a better price in another store, who knows.
Whatever the reason, in fact, a product removed from the order is a lost sale that will hardly be recovered.
Now imagine that Alex chose to remove his products and buy only the gift for his father. In this case, the economic loss would not be of a product but three. And imagine that this situation in your e-commerce occurs several times over a week or a month. How many sales are you already losing without even knowing it?
YITH Multiple Shipping Addresses for WooCommerce is a solution that allows your customer to select the delivery of individual products to completely different addresses with great simplicity and speed.
An incredibly versatile plugin that will allow your customers to make multiple purchases for friends, colleagues, and family members in just one order. Consider what this tool will do for your business next Christmas, when Alex chooses to buy his gifts for his father and all of his friends away on your website
WITH
YITH MULTIPLE SHIPPING ADDRESSES

YOU CAN:
Enable multi-shipping option for every single order
To allow all users or only registered ones to set their shipping addresses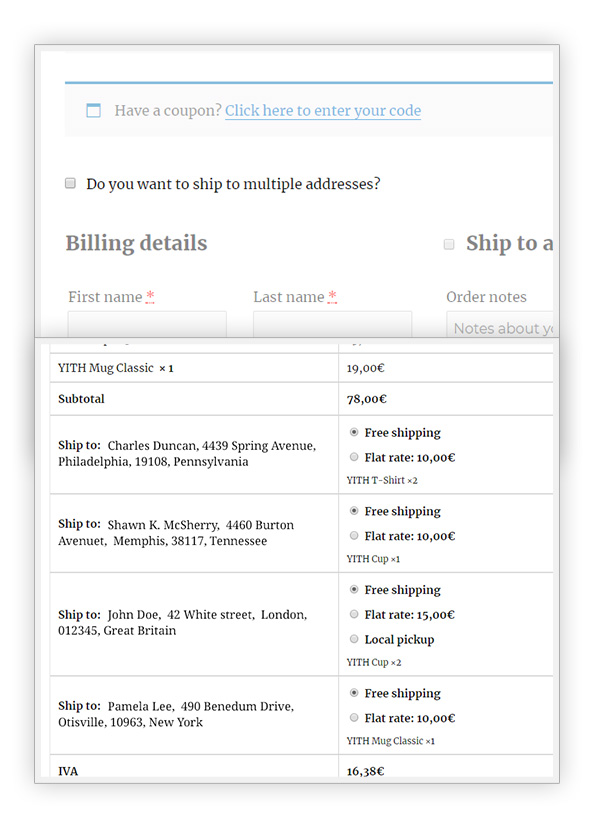 Prevent the multi-shipping on certain products of your shop
Selecting them by product or category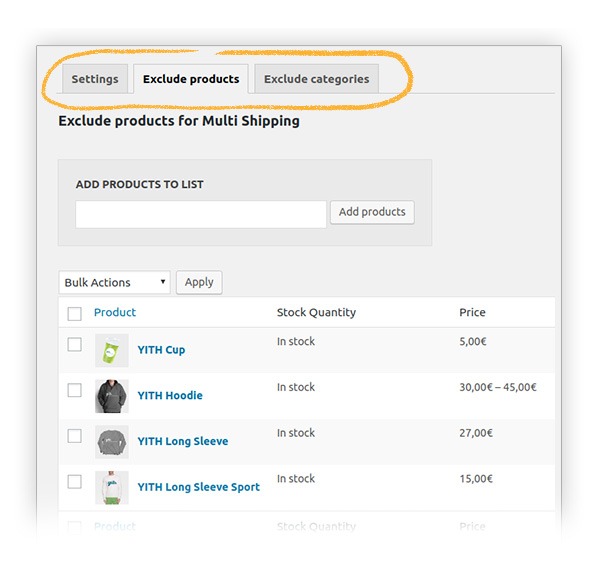 Add unlimited custom shipping addresses
To allow your customers to insert and manage them both on Checkout and My Account page in an easy way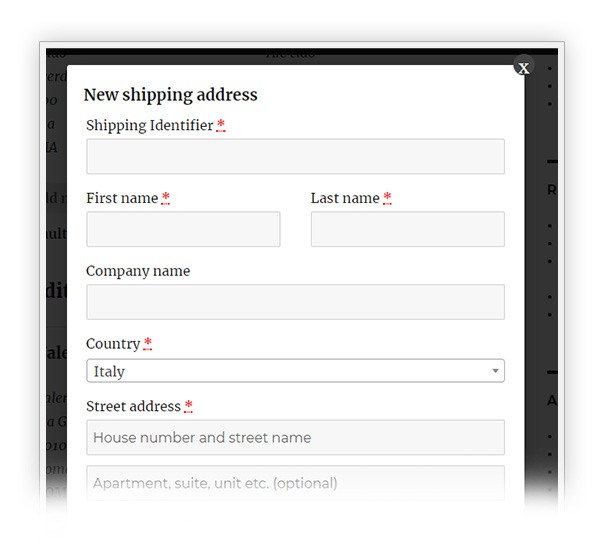 Split product quantity
To let users ship the product to different shipping addresses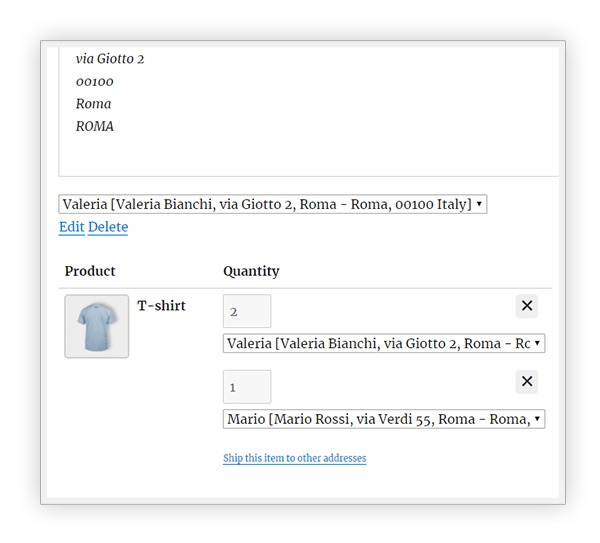 Manage the shipping status
Choosing from Processing, Shipped, Cancelled, and Returned depending on your needs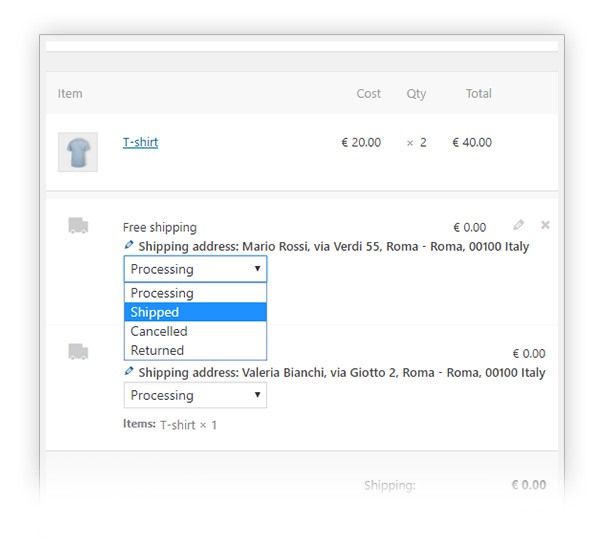 Send an email notification
To inform your customers when the shipping status of the products they purchased has changed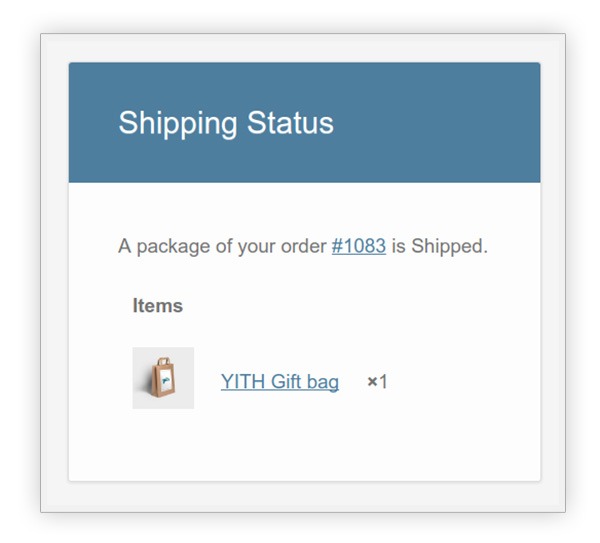 Take advantage of the WPML compatibility
You are free to easily translate the plugin with the powerful WPML tool