Description
YITH Woocommerce Barcodes and QR Codes Premium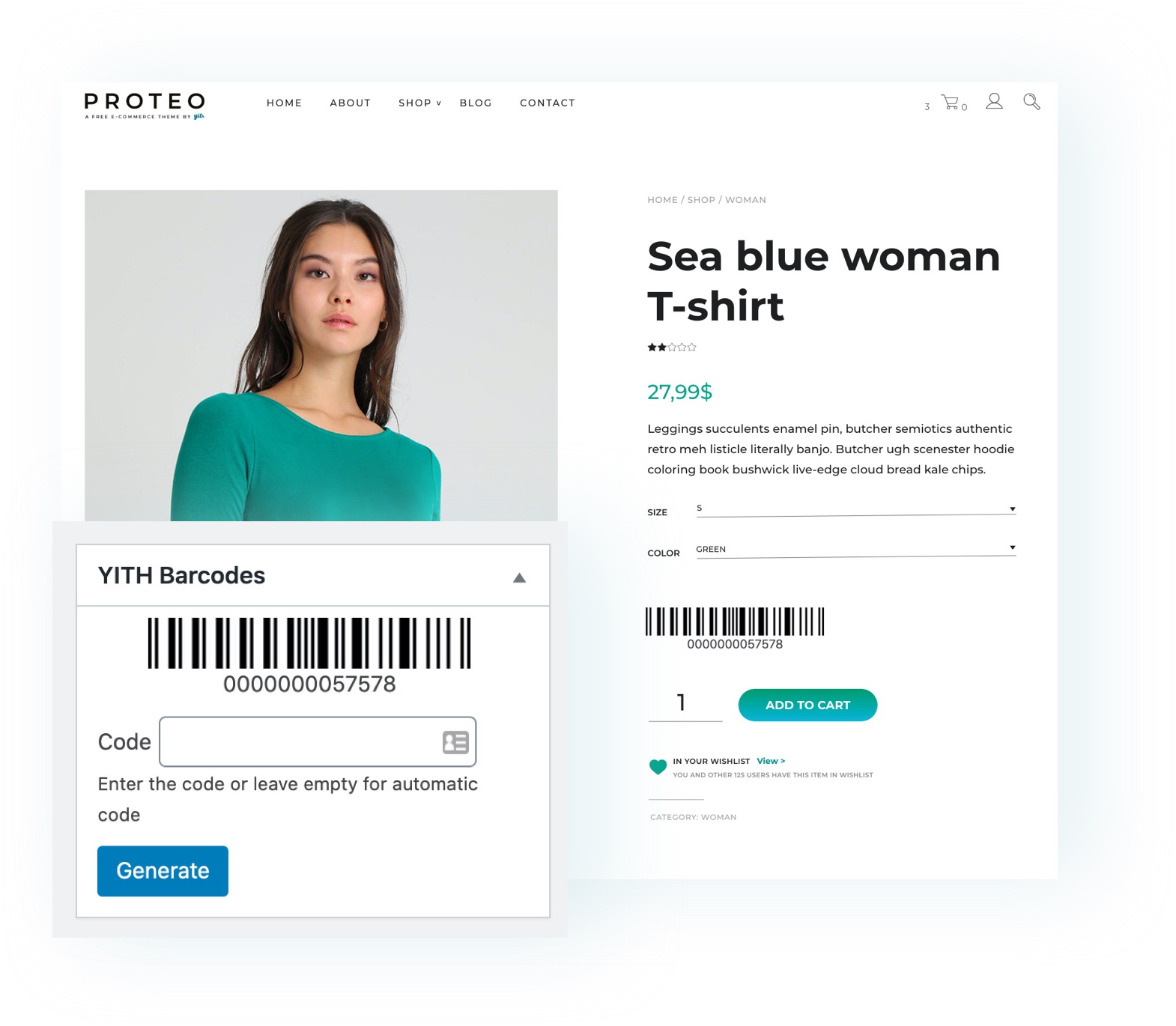 A barcode is an encoding tag or label that is placed on all products that allow computers, scanners and mobile devices to track and find these products much faster. Using barcodes is important in your inventory tracking process and offers countless benefits for your company and your customers. The main benefit is that barcodes eliminate the possibility of human error: the amount of errors with manually entered data is high, but scanning a barcode is fast, reliable, and by all means less time-consuming.
Another great advantage of barcodes is that you can print your barcodes (with the printer you have at home) and in a few minutes your entire inventory will be labeled and tracked. You don't have to pay a lot, buy special printers or waste time. Easy, quick and cheap. YITH WooCommerce Barcodes and QR Codes allows you to generate and read barcodes and QR codes. They are automatically generated both on products and on orders. You can set a specific action whenever you scan a code (decrease or increase stock, change order status…) to automate and speed up your workflow without any mistakes.
Generate and apply barcodes and QR codes to orders and products
Add pre-printed codes manually or generate a code on every order and product page automatically.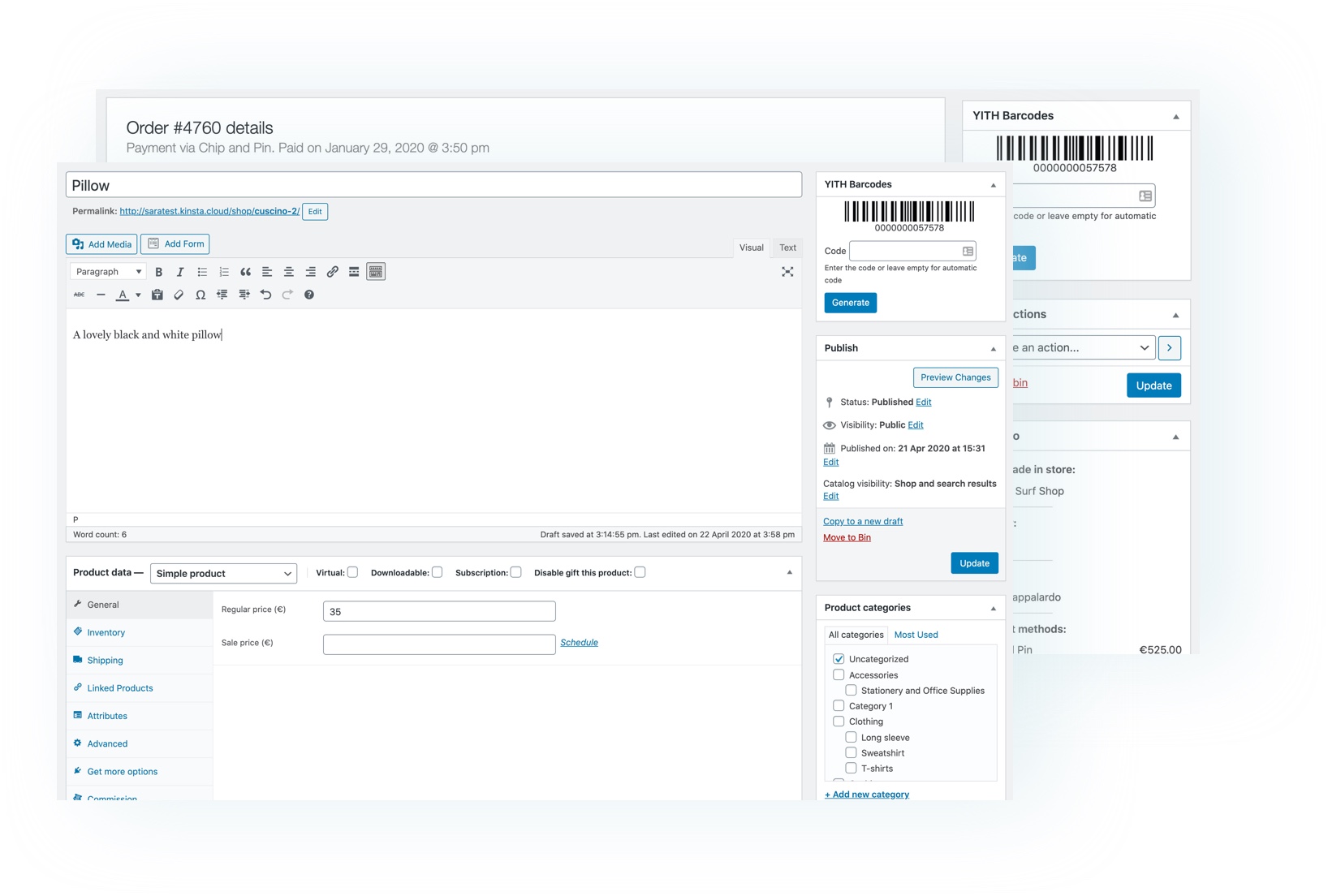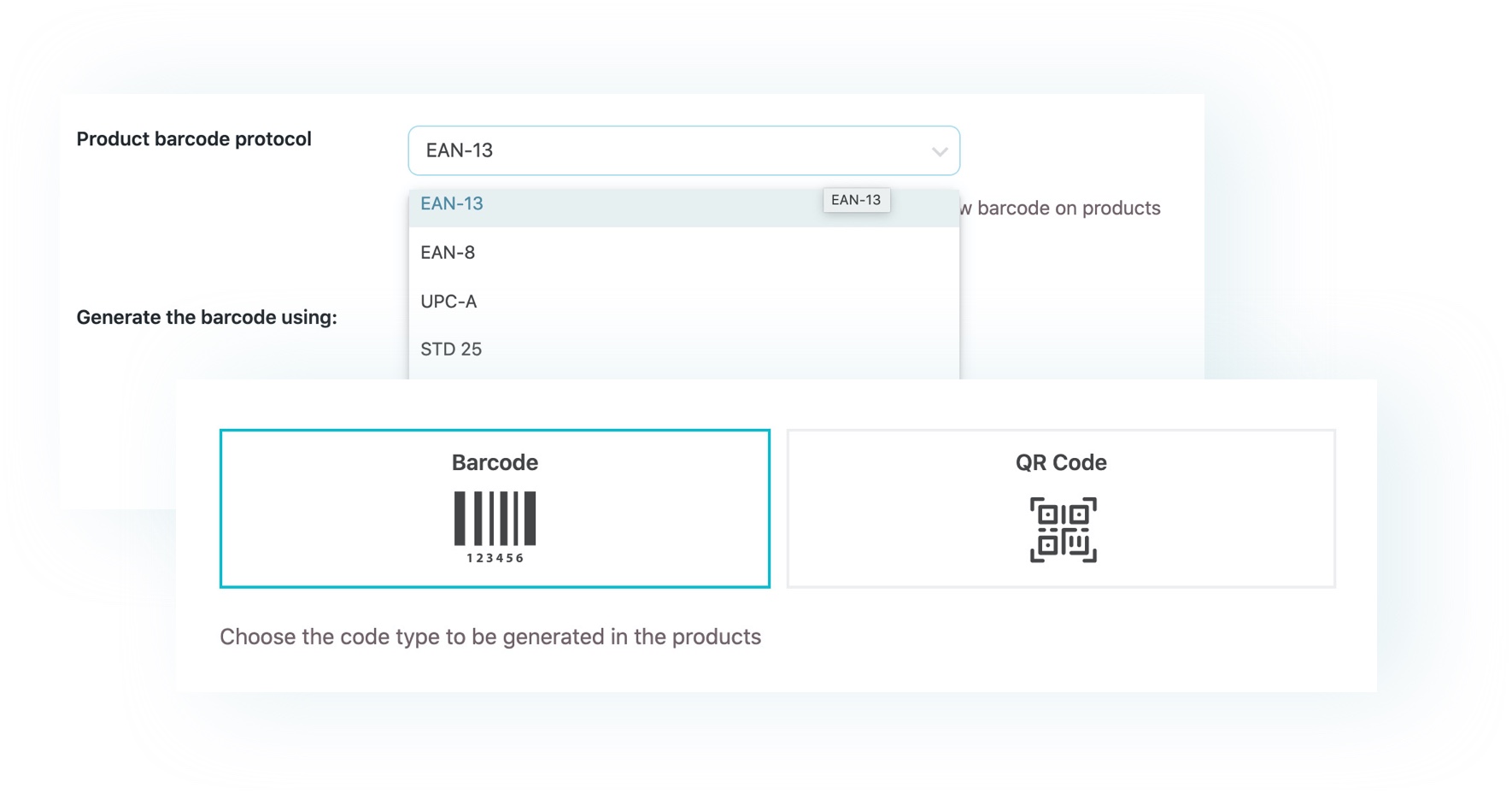 Apply barcodes or QR codes
Choose the format to generate the codes and select one of the most common protocols on the market
Save time and generate barcodes for all your products with just one click
If you install the plugin and you have a catalog with hundreds of products without a barcode, you can generate the codes and apply them automatically in one click.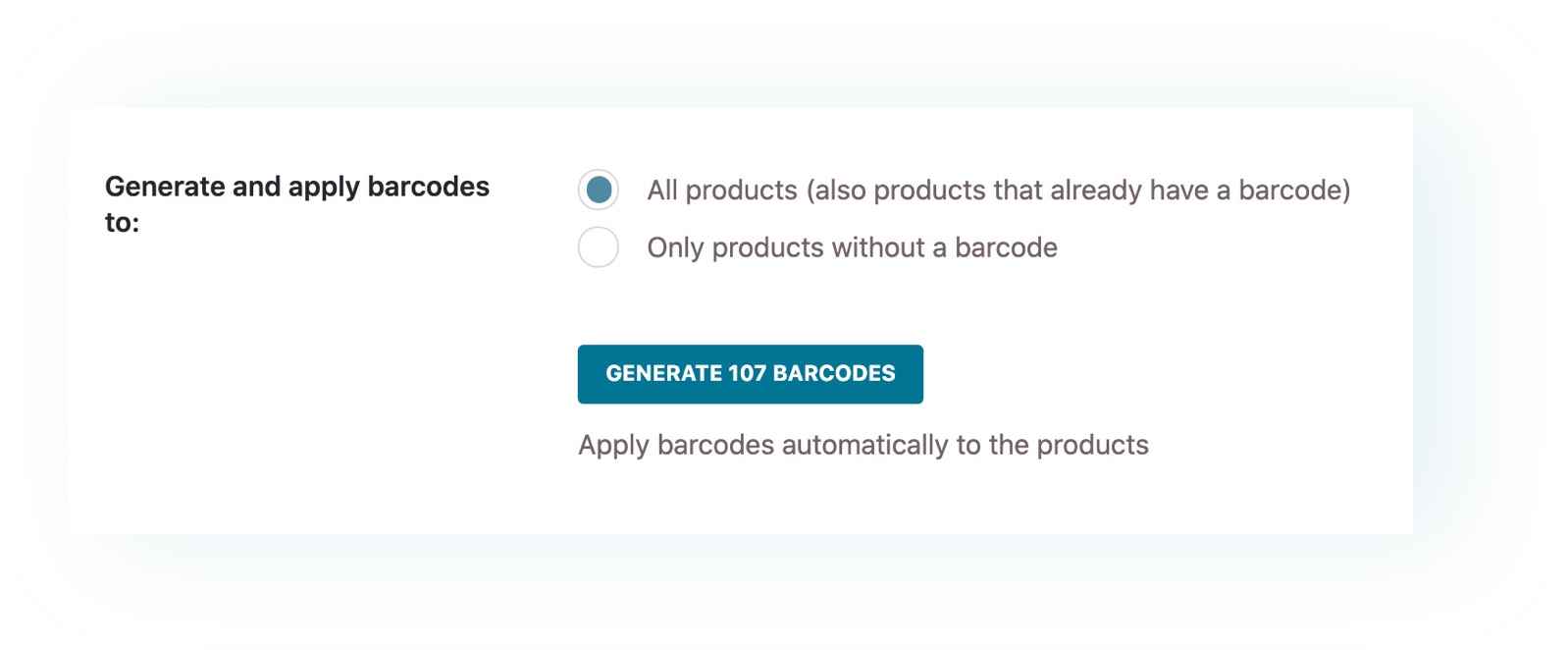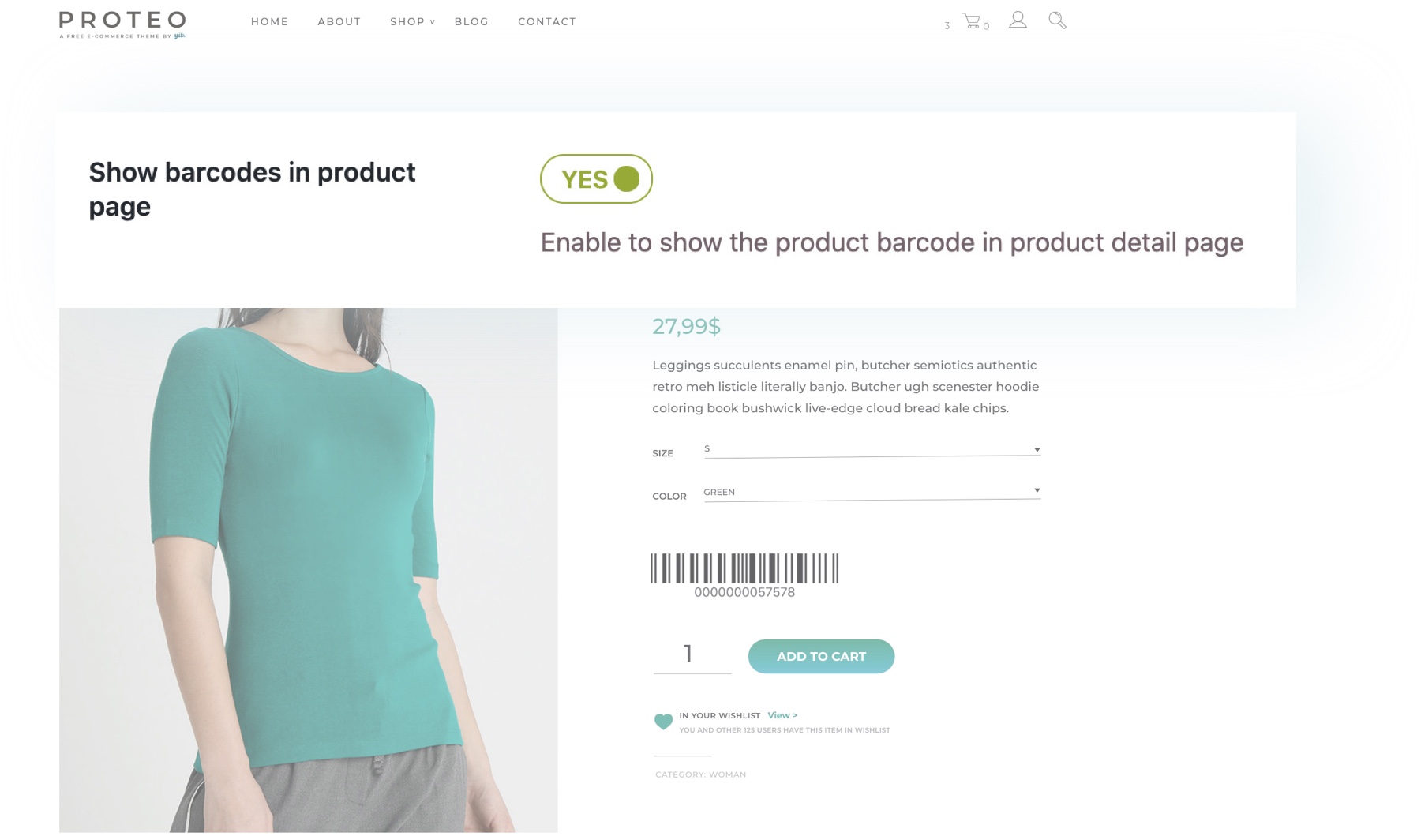 Show the barcode on the product page
Choose whether to show the barcode on the product detail page or not.
Show barcodes in order emails
Choose whether to show the barcode in the order emails that are sent to the customers or not.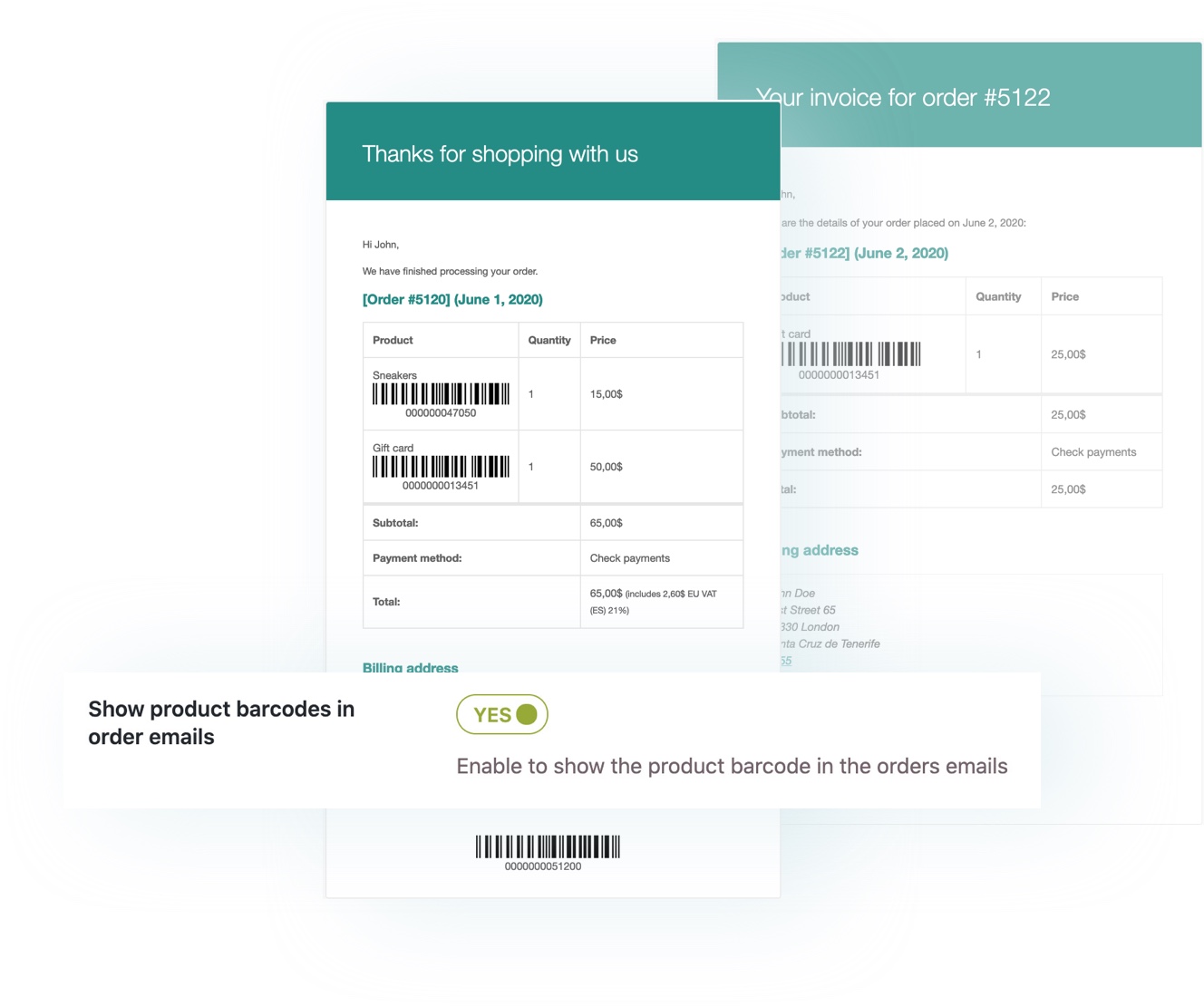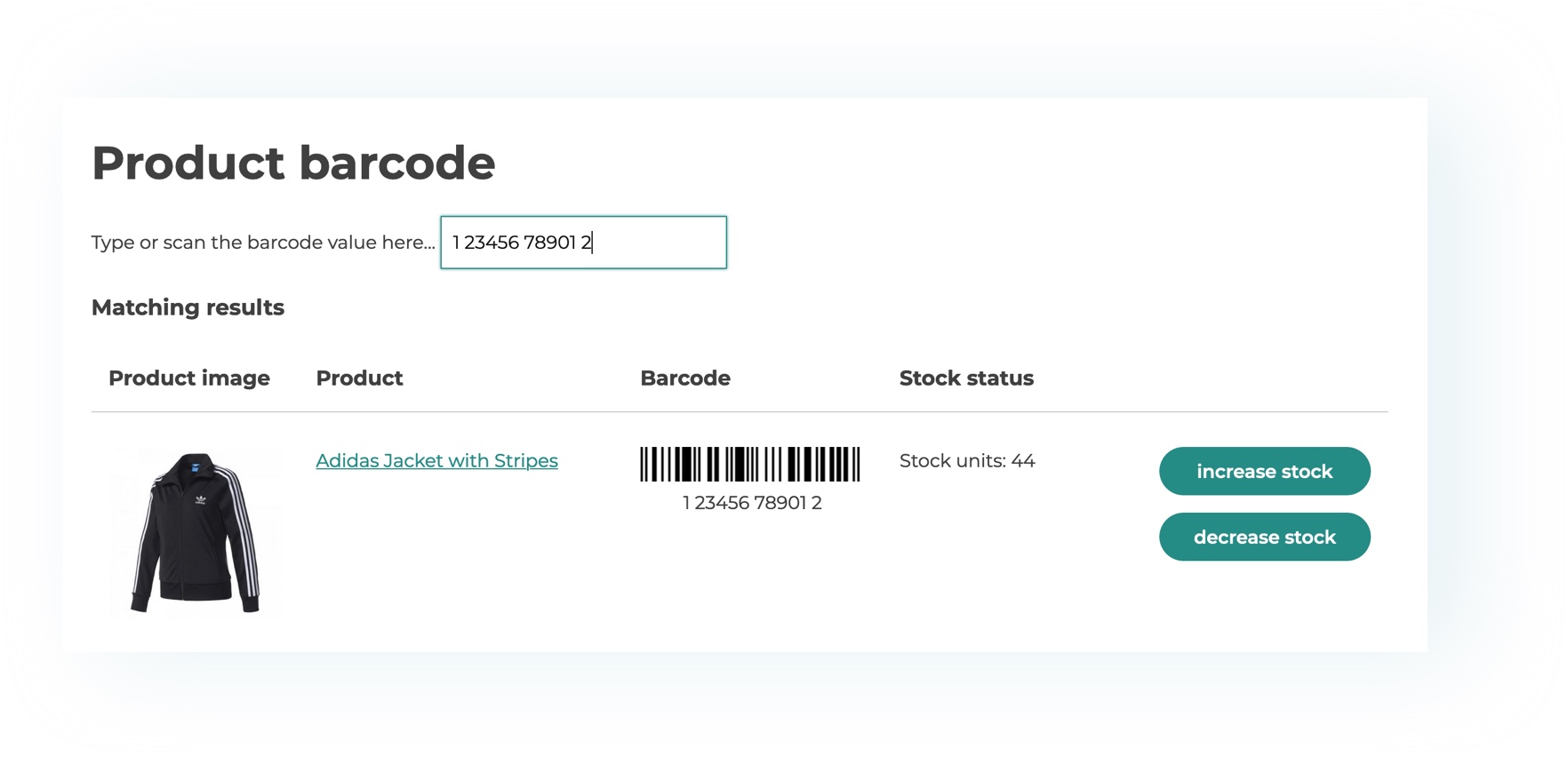 Search a product or an order through their barcodes
You can quickly search a product by either scanning or typing the barcode in the search form.
Increase or decrease stock count using the product barcode scan
Choose whether to increase or decrease the product stock whenever you scan a barcode.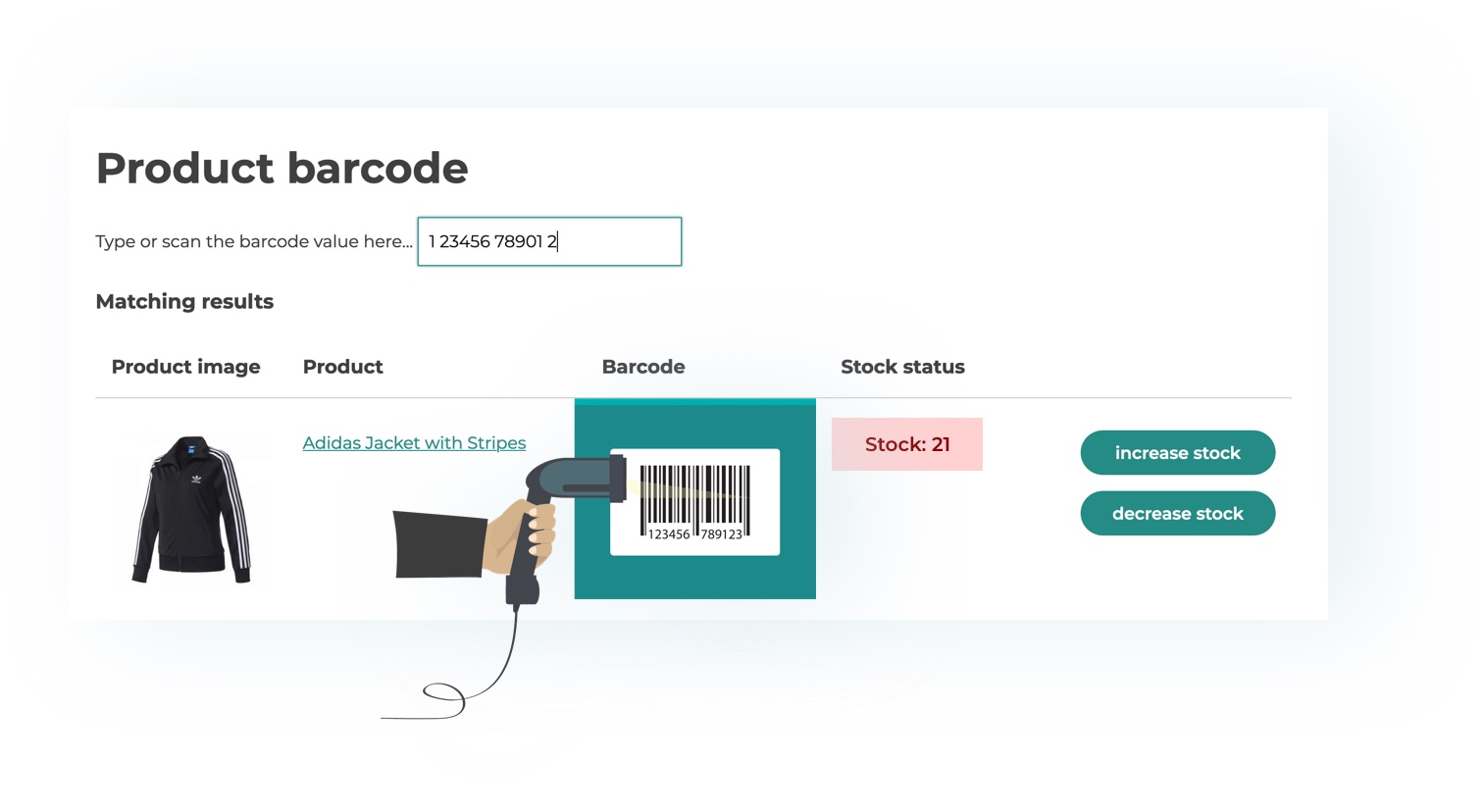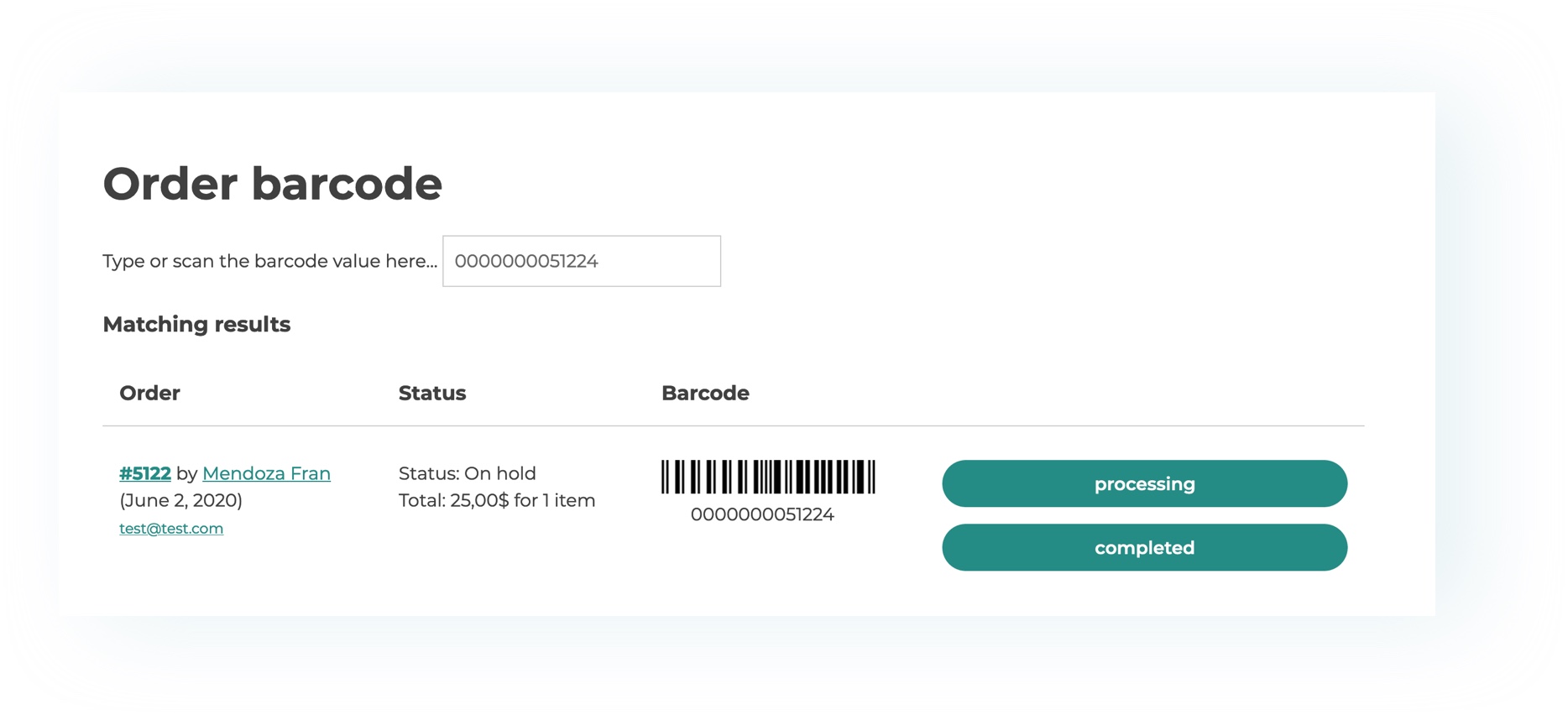 Manage order status through barcode scan
Search orders by barcode and update the order status with one click.
Get a printable list of barcodes
Download a printable PDF file with a list of all the products in your shop. Alternatively, you can also print the same product barcode multiple times.