Description
GIVE YOUR CUSTOMERS A TOOL TO UNDERSTAND WHAT PRODUCT IS THE PERFECT ONE FOR THEM
YITH WooCommerce Compare is an indispensable tool for you if you owe a quite big shop, including many items with similar features.
Research made on most popular e-commerce shops have proved that the more options consumers have – and so similar products to choose among – the more they tend to feel confused and feel the need to analyse each possibility before purchasing.
Thanks to this plugin, your customers will be able to compare in a simple and efficient way products on sale in your shop, analyse their main features in a single table and understand immediately what is just right for them, without having to examine each single product page in search for the information they are looking for.
Making selection process easier means making purchasing process quicker and pushing your customers to purchase in the shortest possible time.
WITH 
YITH COMPARE

 YOU CAN:
SHOW THE COMPARISON IN ANOTHER PAGE
A PAGE THAT YOU CAN ADD EVEN AMONG THE ENTRIES OF YOUR SHOP MENU.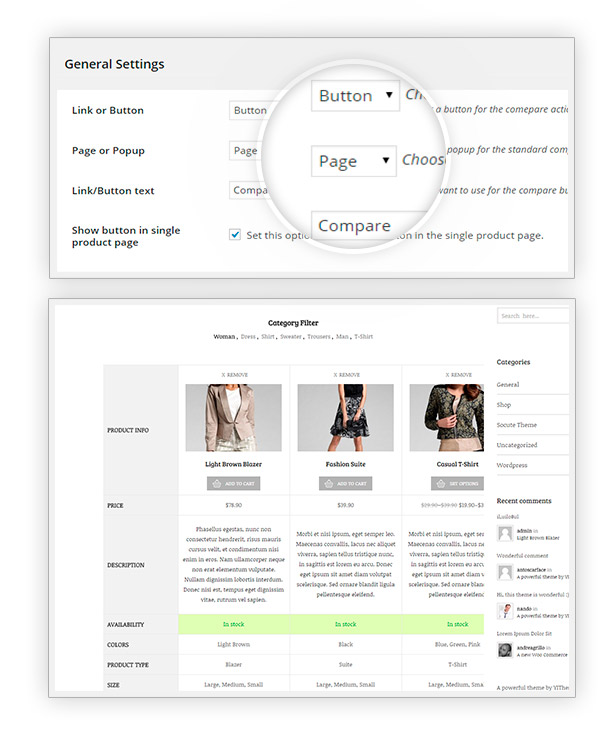 COMPARE ELEMENTS BY CATEGORY
REMOVING EVERY DOUBT OF YOUR CUSTOMERS THANKS TO THE "COMPARE BY CATEGORY" OPTION.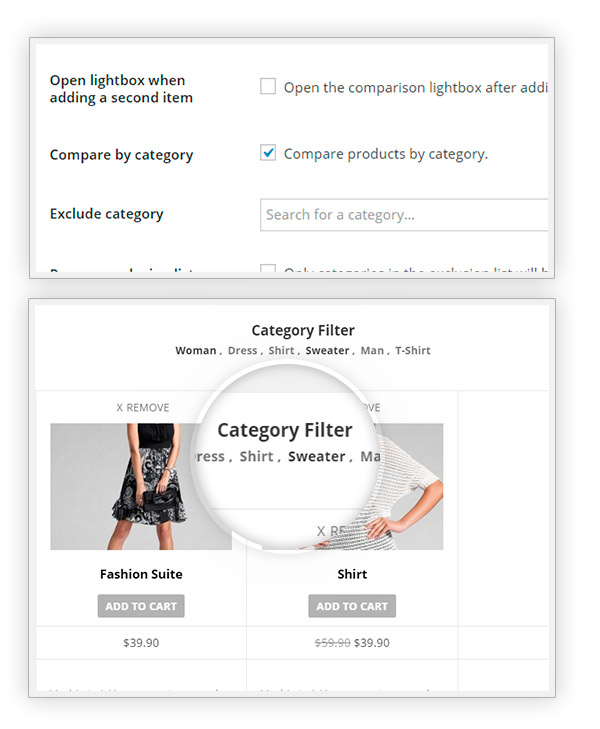 EXCLUDE SPECIFIC CATEGORIES
IN THIS WAY, THEY WON'T BE AVAILABLE FOR THE COMPARISON AND, ON THE CONTRARY, YOU CAN EVEN ACTIVATE ONLY THOSE SELECTED TO BE COMPARED.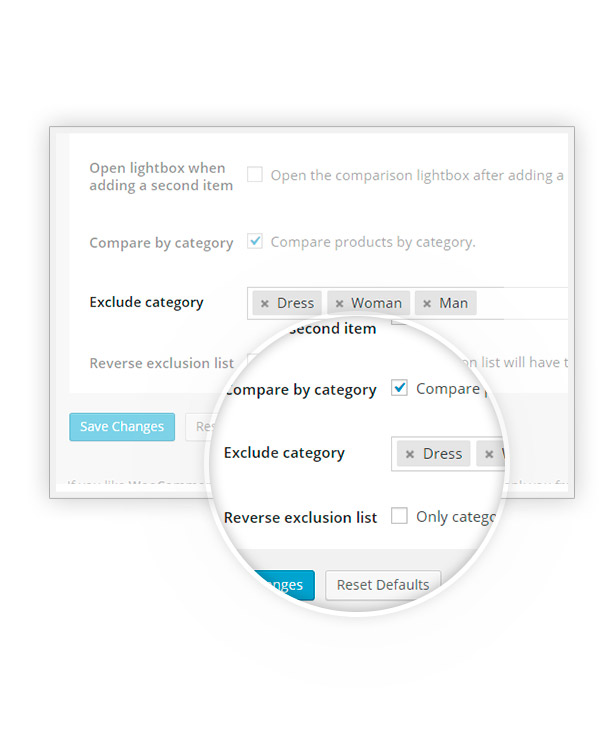 ADD AN IMAGE IN THE HEAD OF THE TABLE
CUSTOMIZE THE COMPARISON TABLE AS YOU WANT!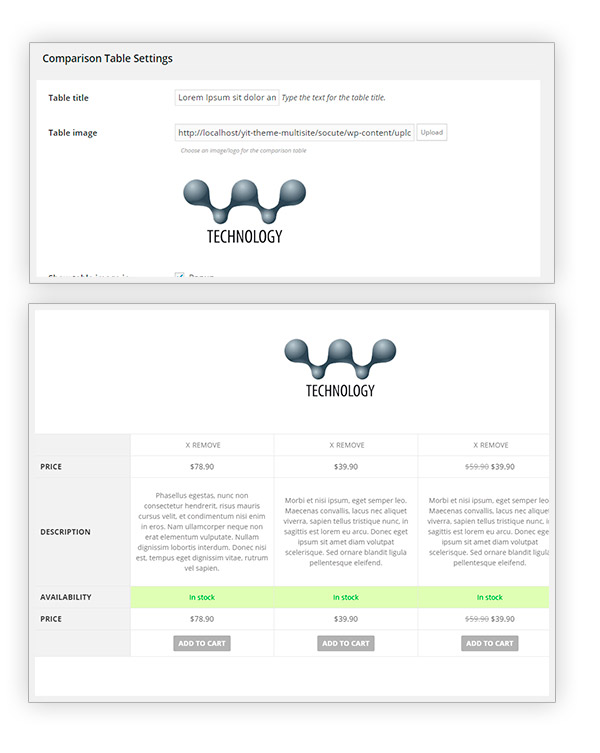 COMPARE ALWAYS THE PRODUCT INFORMATION
NO MORE COMPARISONS WITH EMPTY FIELDS: THESE WILL BE AUTOMATICALLY HIDDEN!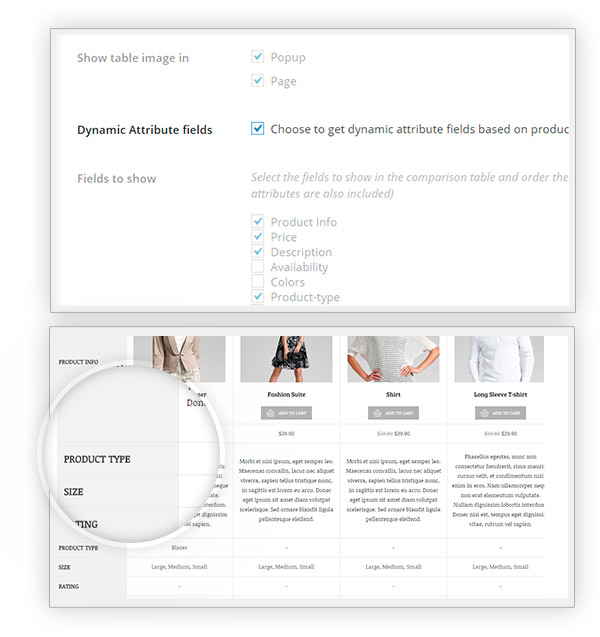 SHARE THE COMPARISON ON SOCIAL NETWORK SITES
CREATE YOUR COMPARISON AND SHARE IT ON FACEBOOK, TWITTER, GOOGLE+ AND PINTEREST.
SHOW IMMEDIATLY THE RELATED PRODUCTS
THANKS TO A SLIDER UNDER THE TABLE THAT SHOES THE PRODUCTS WITH THE SAME CATEGORY/TAG!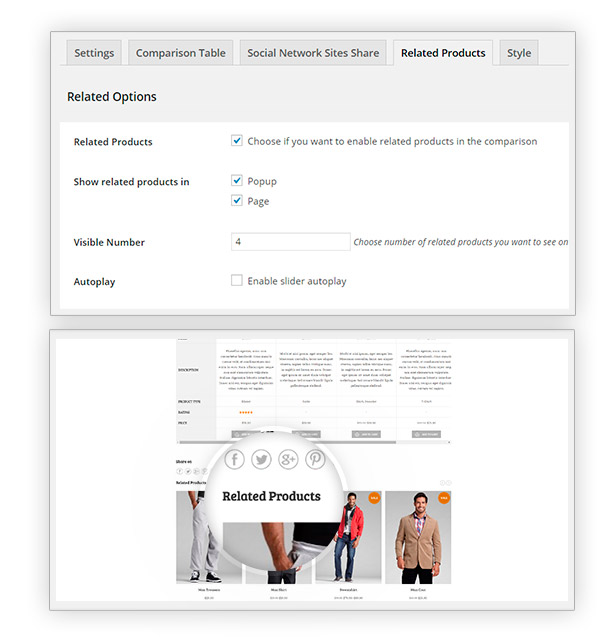 CHANGE STYLE AND COLORS
MAKE THE PLUGIN TOTALLY COMPATIBLE WITH THE LAYOUT OF YOUR SITE!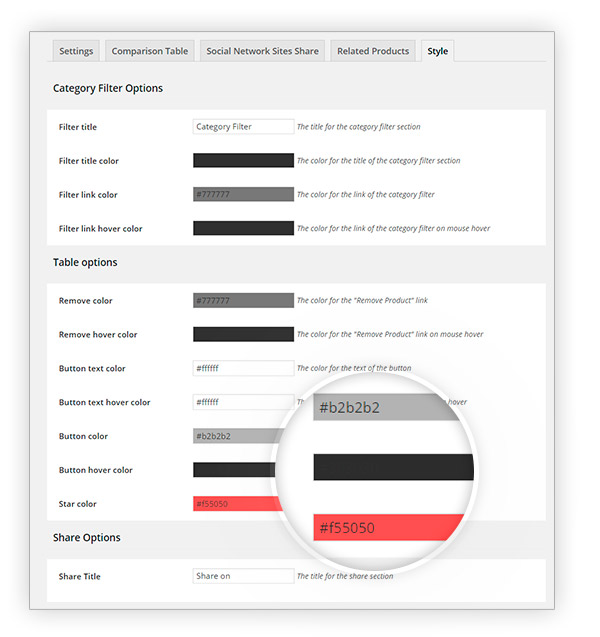 CUSTOMIZE ATTRIBUTES
ADD THOSE YOU WANT FOR YOUR PRODUCTS AND MAKE THEM APPEAR IN THE COMPARING 'CHARTS'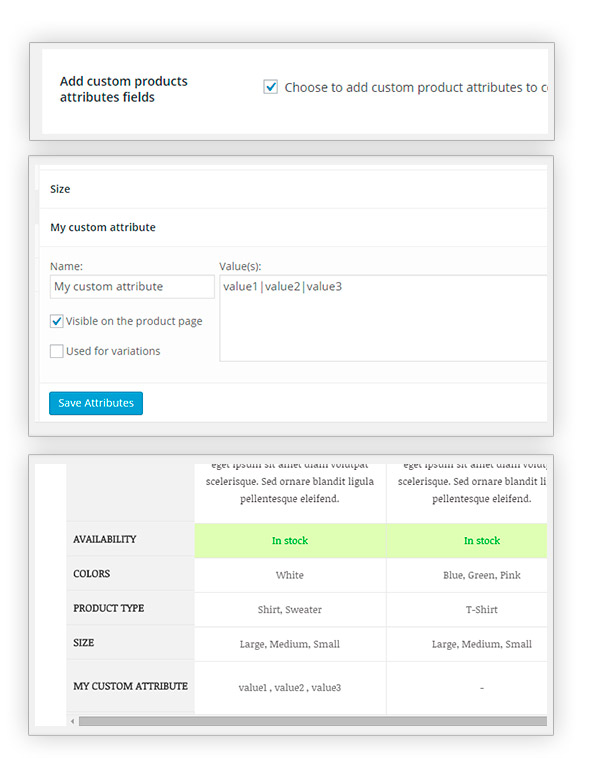 CREATE A TABLE WITH THE DESIRED PRODUCTS
SELECT THE PRODUCTS AND USE THE GENERATED SHORTCODE TO ADD THE TABLE IN THE PAGE YOU WANT.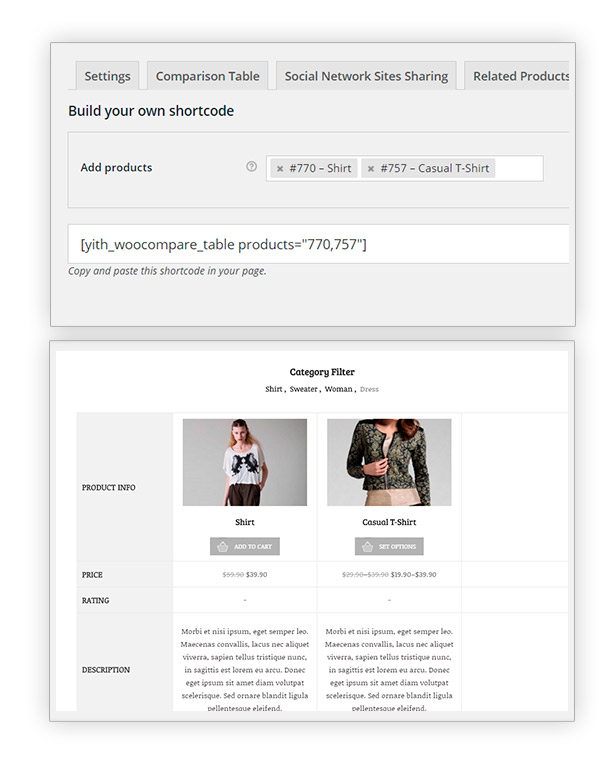 SHOW THE LIST OF PRODUCTS ADDED TO THE COMPARISON TABLE
THANKS TO THE INCLUDED WIDGET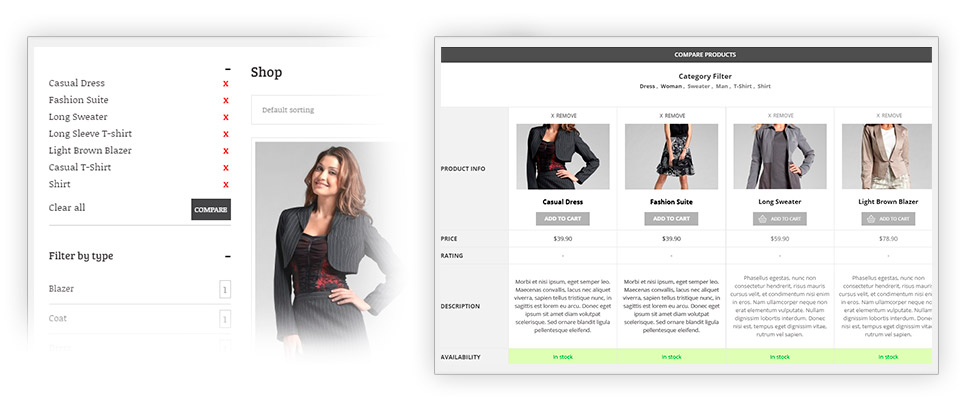 SHOW A COUNTER OF PRODUCTS ADDED TO THE COMPARISON TABLE
WITH A HANDY WIDGET OR THE SHORTCODE