Description
YITH Woocommerce Composite Products Premium
Allow your users to compose products in a few easy steps and make them feel sure of their choice
Have you ever noticed your users' behavior when they try to configure a composite product? Do you know how they feel when they don't succeed in doing it?
I am telling you!
They feel completely frustrated while searching with difficulty among a thousand categories and unlimited products. Furthermore, in most cases they forget some items with, as a consequence, a significant damage for your store.
With our YITH WooCommerce Composite Products you could choose any composite product in a completely fast, dynamic and safe way.
Your customers won't encounter difficulties to purchase products such as computers, sports equipment, home furnishings or skateboards, drones, bicycles, etc. thanks to our plugin studied to solve any possible hitch.
WITH
YITH COMPOSITE PRODUCTS

YOU CAN:
Allow your customers to assemble their own product using other products from your store
Your users will be able to choose all product components they want to buy in a very comfortable way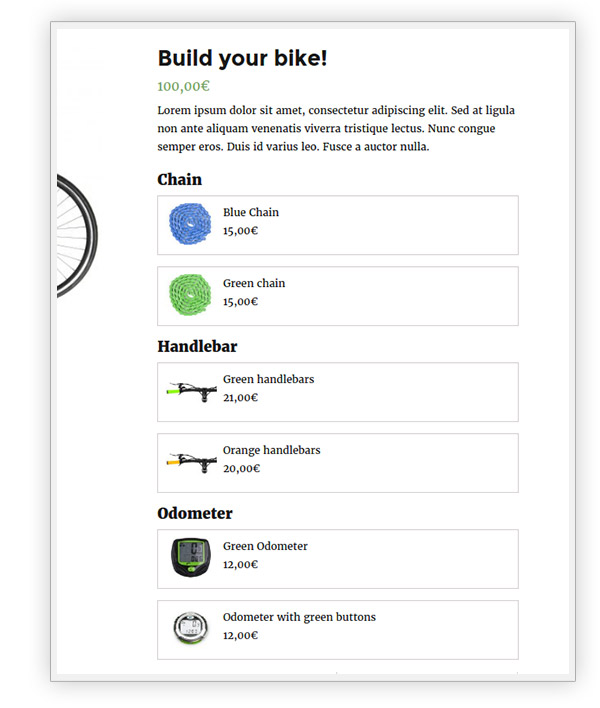 Set a base price to which the price of each component will add to
Your users could choose all the components of the product they need to buy in a pretty easy way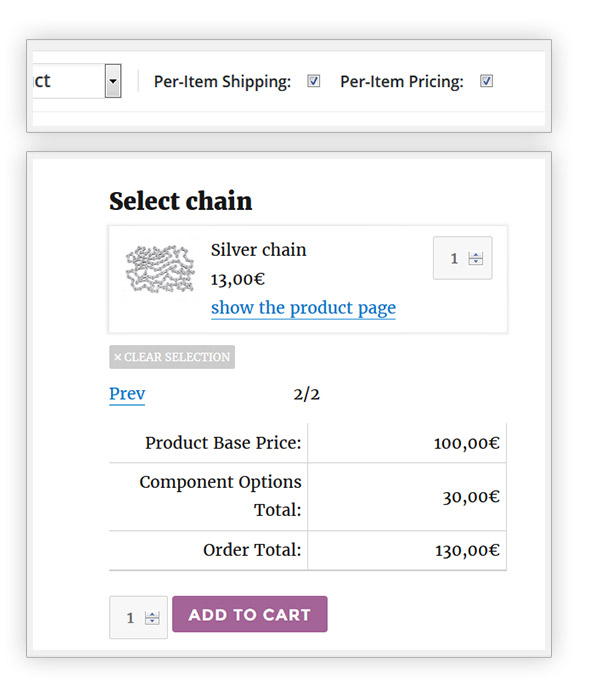 Pick the best layout to display the product components
Choose between: listed, accordion list and step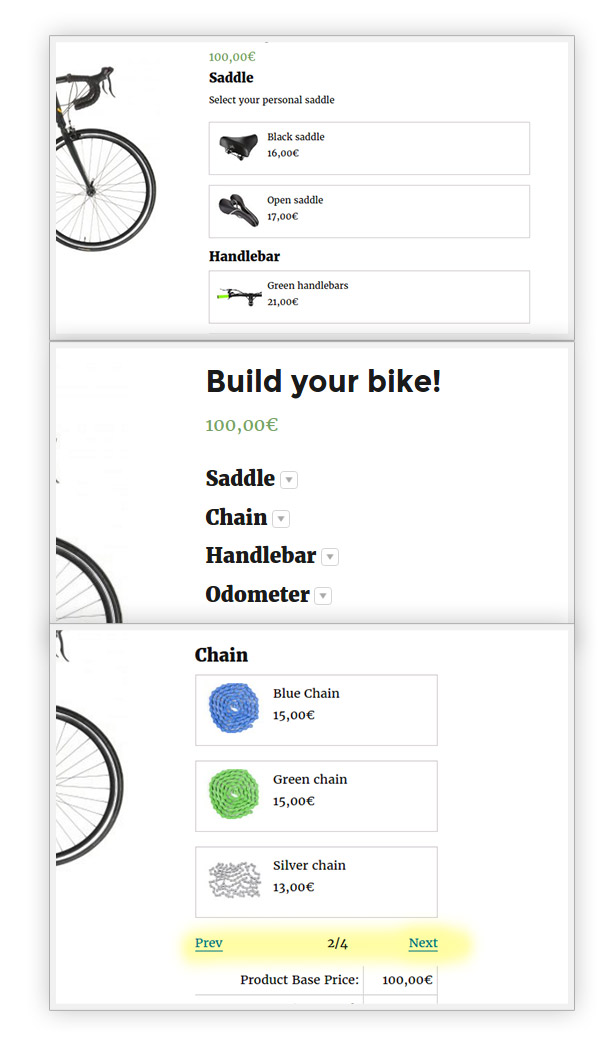 3 different ways of displaying products for each component
Dropdown, product thumbnails or radio button: you decide the best solution for your product page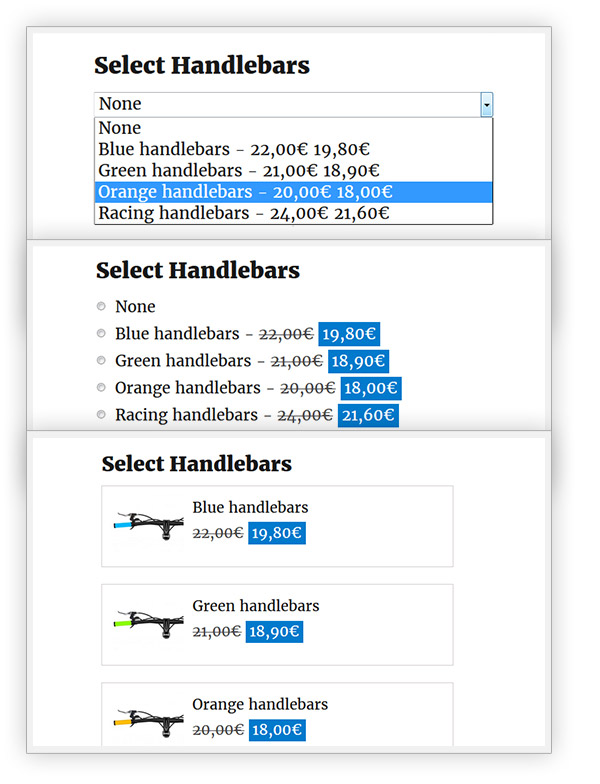 Select the product you wish to make available for customers
By displaying specific products or the full product list in a specific tag or category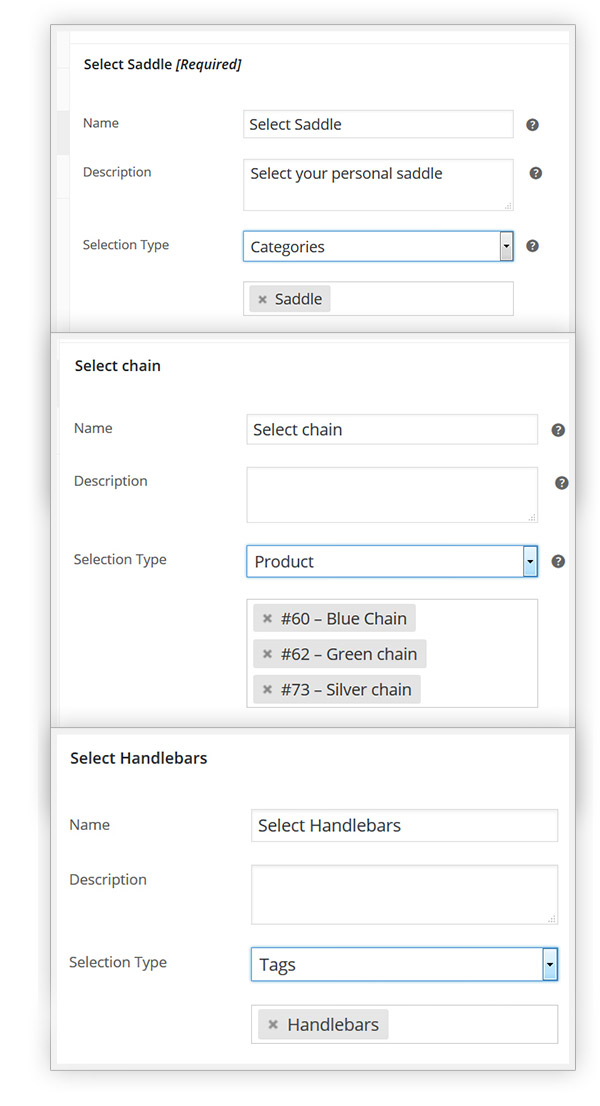 Choose the purchasable amount for each component
Set a minimum and maximum amount for each component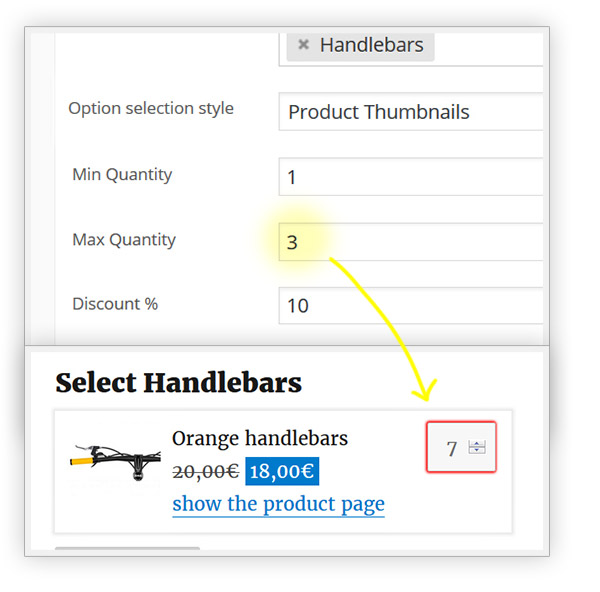 Allow discounts for "composite" products
For each product selectable by users you can allow a discount on its listed price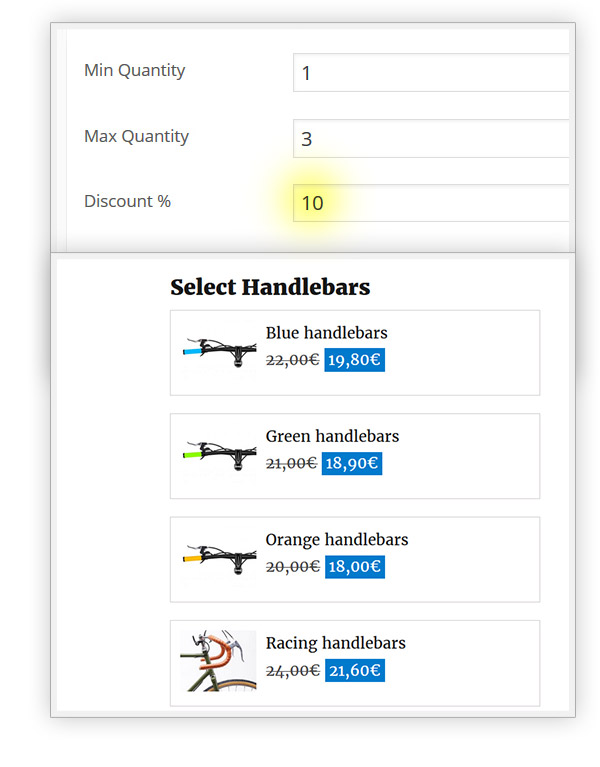 Choose which products need to be purchased
Make the purchase of one or more products mandatory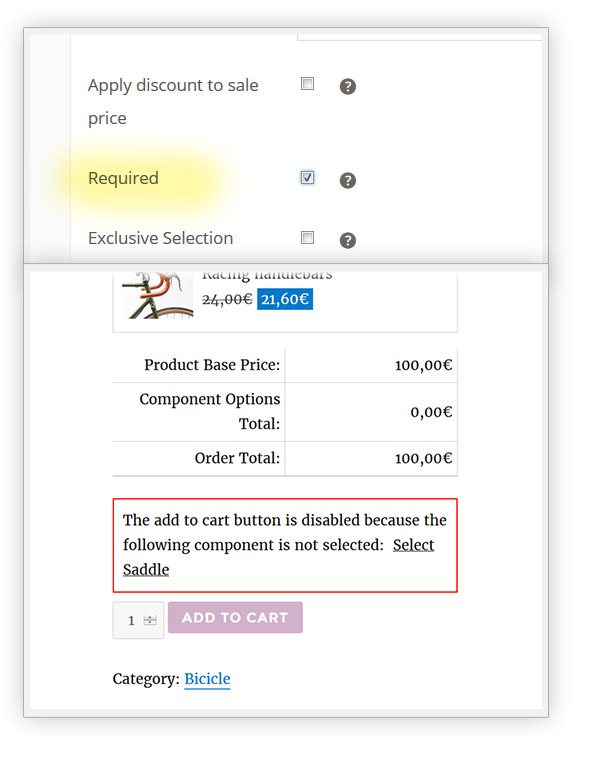 Create an automatic link between the components
Create a network of dependencies setting up the plugin behavior in case of specific product selection, by excluding or forcing the choice of specific products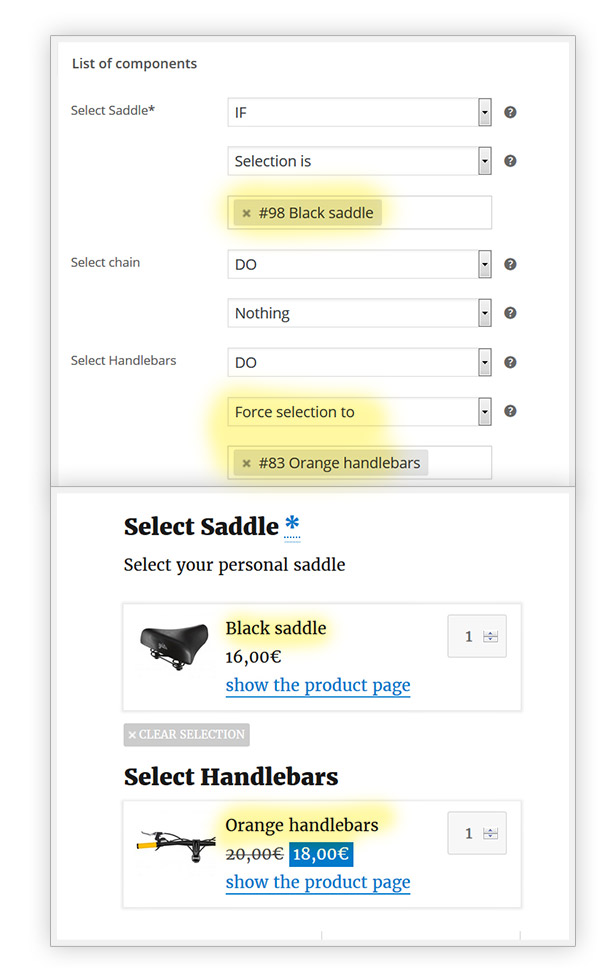 Set a unique or cumulative shipping fee
Choose whether you wish to set a unique shipping fee for all of the composite product or if you wish to sum the shipping fees of each component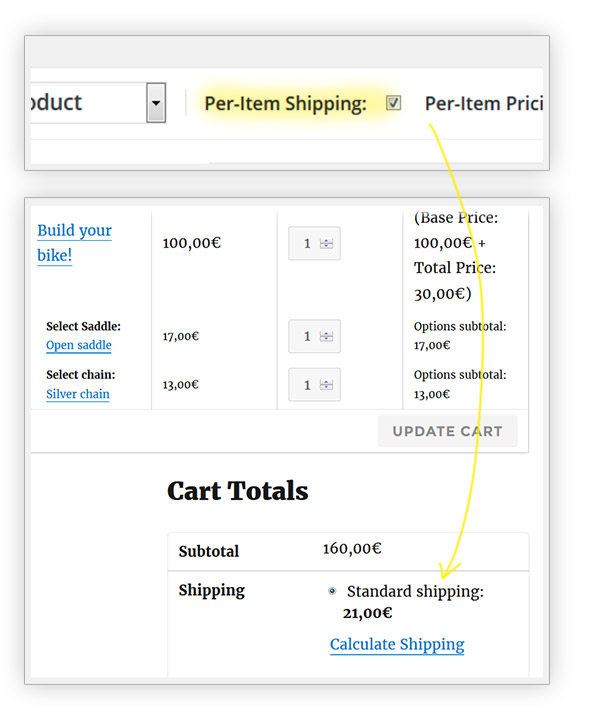 Take advantage of the WPML compatibility
You can easily translate the plugin with the powerful tool offered by WPML