Description
YITH Woocommerce Custom Order Status Premium
Make your life easier and improve management of your orders in a few simple clicks
Order management has never been so efficient: with one plugin only, you can make the interface of your "Orders" section even more intuitive and you can monitor simply and quickly the status of your e-commerce sales.
With the plugin YITH WooCommerce Custom Order Status you can improve the appearance and usability of your "Orders" page so that the most useful information becomes even more immediate to users.
Moreover, you will also be able to access extra features that grant you advanced monitoring of steps that go from the purchase of an item to delivery to your customers.
For instance, you will be able to add custom labels (with customizable colours, icons, and text) to mark the different steps of order processing and have so an immediate overview of current orders.
WooCommerce is certainly a versatile plugin, but it is a matter of fact that order management can reveal quite chaotic: our plugin is the most effective solution to make your life easier and give your back end section a more functional appearance.
WITH
YITH CUSTOM ORDER STATUS

YOU CAN:
Overwrite WooCommerce order status
Customize the ones you want and manage your shop more easily.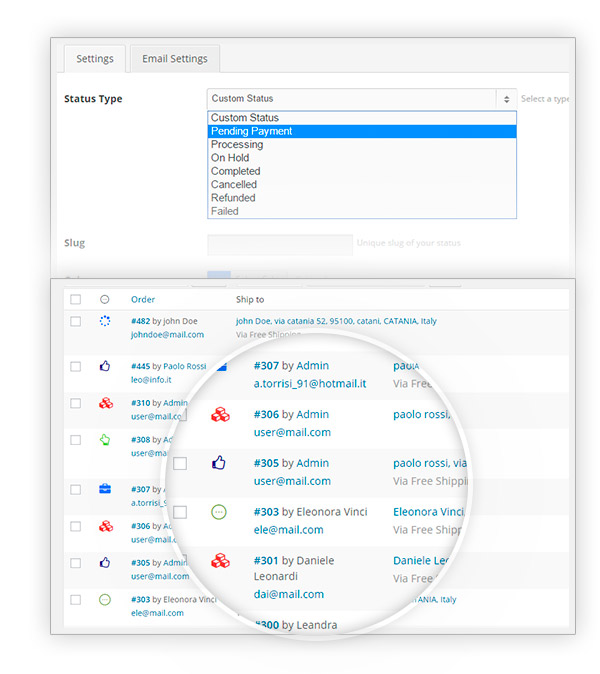 Use icons and labels
To identify the orders assigned to a specific status more quickly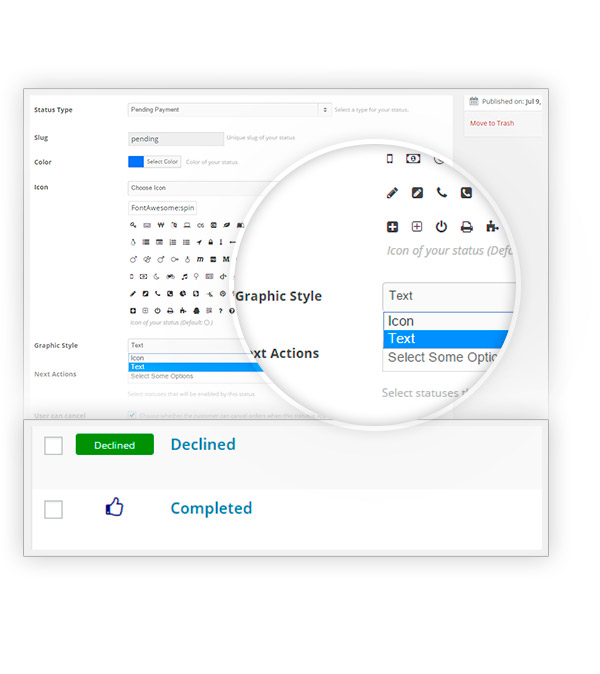 Control the actions of your orders
Setting the following actions for a certain status.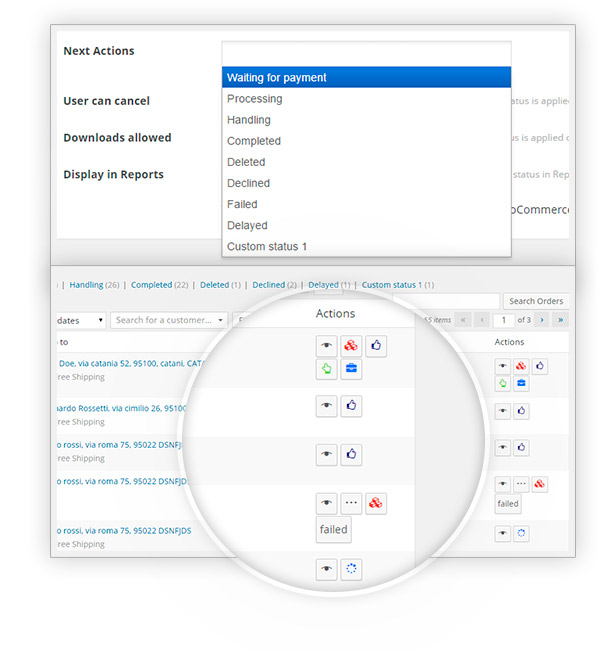 Give more freedom of action to your users
Allowing to cancel or pay an order, or download possible linked files.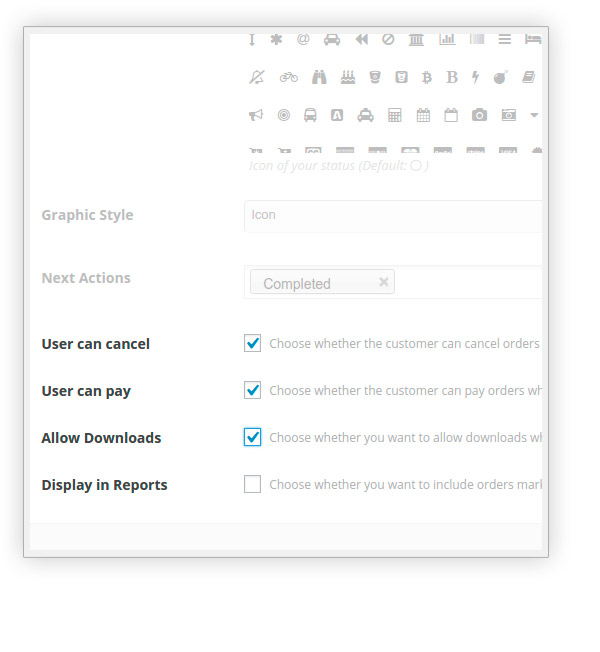 Trace all orders
Not only the "Completed" ones, but from now on you could include all other status in the report.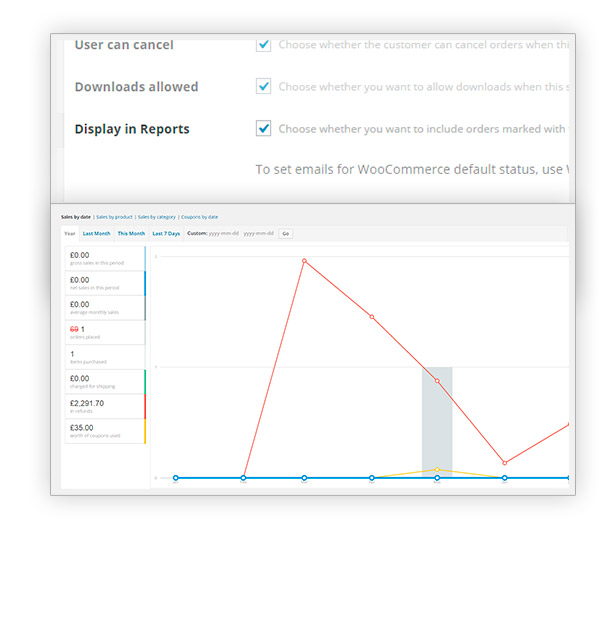 Send emails for customized order status
Configure the settings in the related section, and your email will be ready in few steps.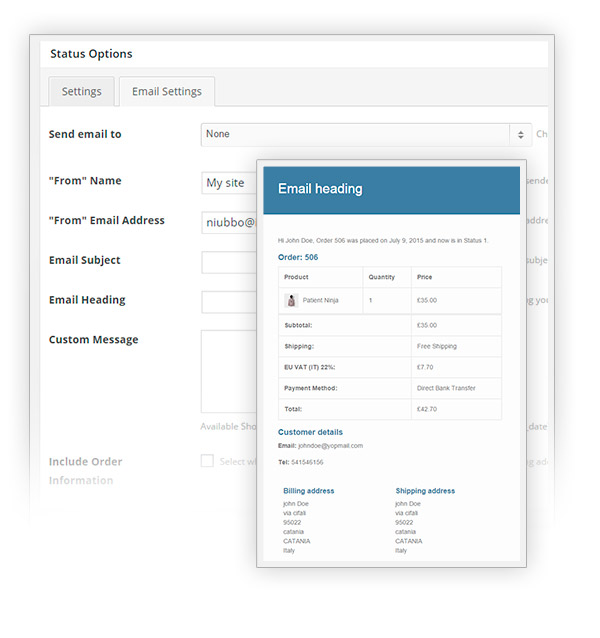 Take advantage of the WPML compatibility
You can easily translate the plugin with the powerful tool offered by WPML