Description
YITH Payment Method Restrictions Premium For WooCommerce
Sell every single product with the right payment method like only experts can do
As I'm sure you know, successful businessmen never miss a beat, and digital market is no exception to this rule.
However, do you know some parts of the purchase process are often completely ignored or omitted?
For example, have you ever wondered if it would be more advantageous or appropriate to let your customers choose a payment method rather than another when purchasing certain products?
You would probably have more benefits to allow purchasing some products only with credit cards rather than bank transfer or Paypal but…
For the time being, this is not possible and you are inevitably missing this advantage.
I'll be blunt, if the first rule in business is to not miss anything and optimize every single process, especially in sales, you can't give up so easily, can you?
You will then be happy to know that the features of our plugin Payment Method Restrictions for WooCommerce, solves this problem in the best possible way.
Here is what you could do right off:
You could exclude or allow certain payment methods through specific rules you will configure in few seconds.
For example, you could allow credit card payments only for all those orders exceeding a certain amount or exclude PayPal payments for some products. You could even insert different banks for payments made via bank transfer and associate them with different products.
Have a look at our screenshots and try the live demo. Don't miss it!
WITH
YITH PAYMENT METHOD RESTRICTIONS

YOU CAN:
Disable one or more payment methods dynamically
Removing the gateway from the checkout page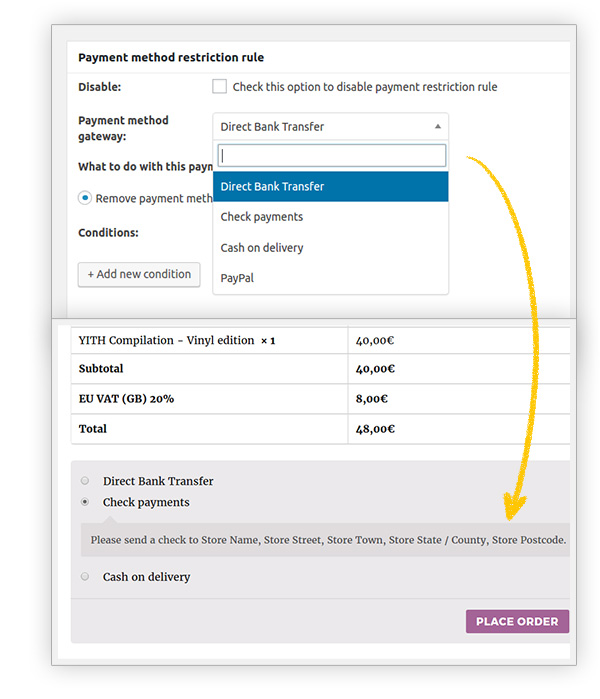 Remove one or more gateways if the cart includes specific products of your shop
Selecting products by name, tag, and/or category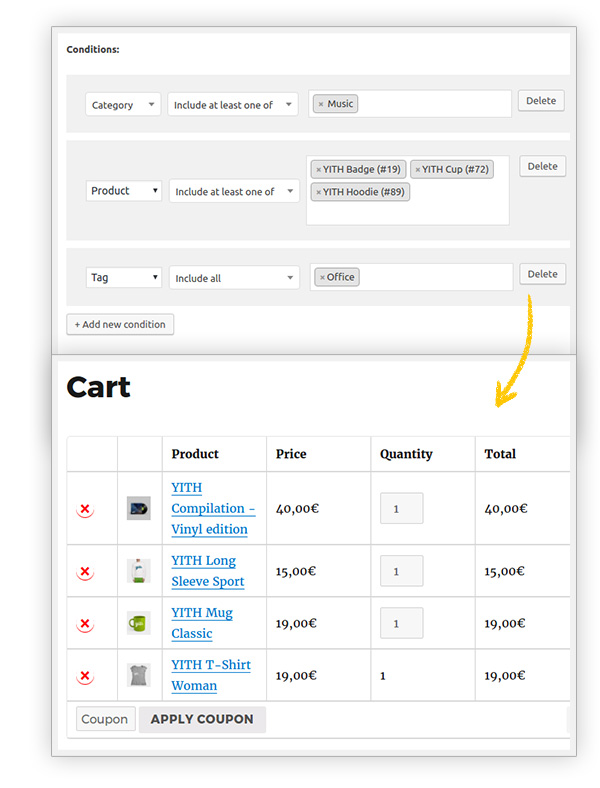 Remove a gateway depending on user's country
Inserting one or more countries in the conditions of the restriction rule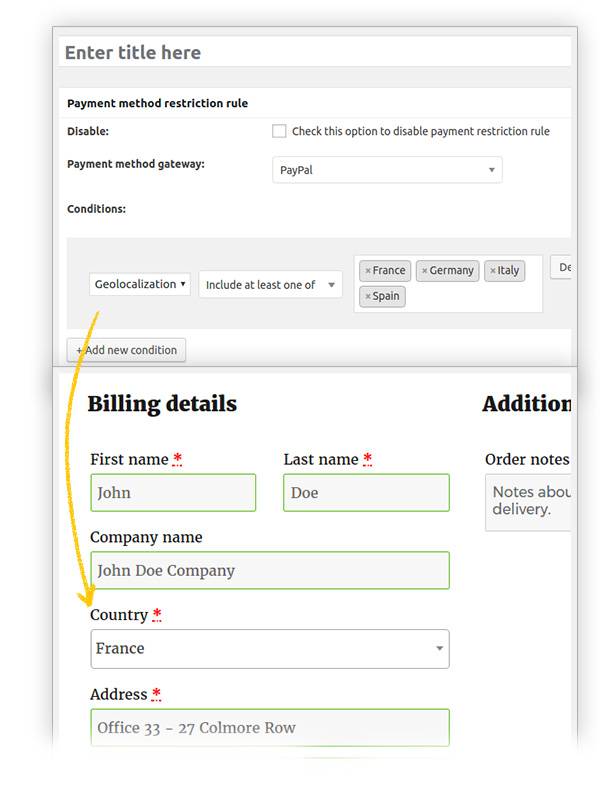 Enable a gateway depending on the cart total amount
The amount must fall within the values set for the rule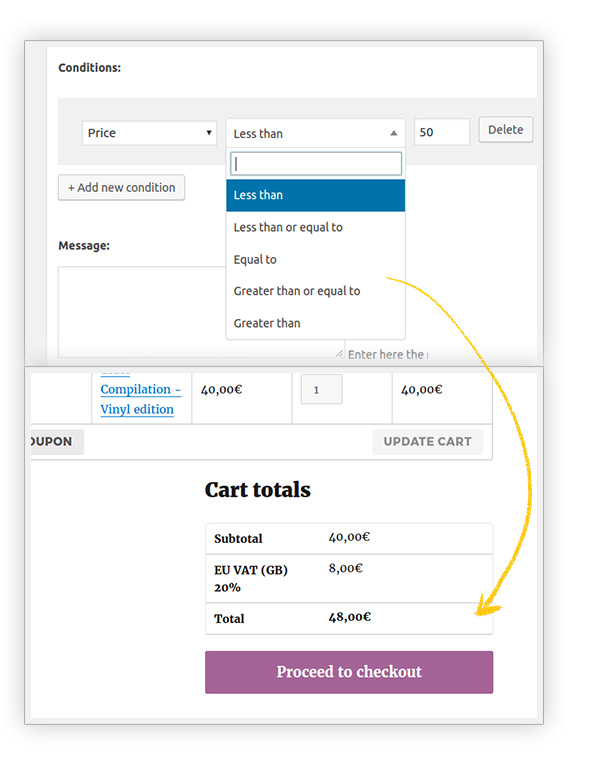 Change the bank account to be used at the checkout in a dynamic way
If different accounts available, the system will select one based on the conditions you have configured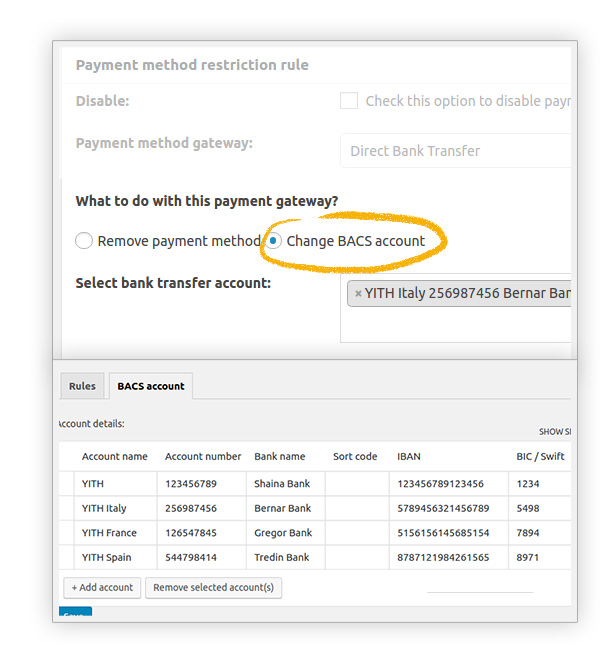 Notify the user about the reason for an unavailable gateway
Showing a custom message on the checkout page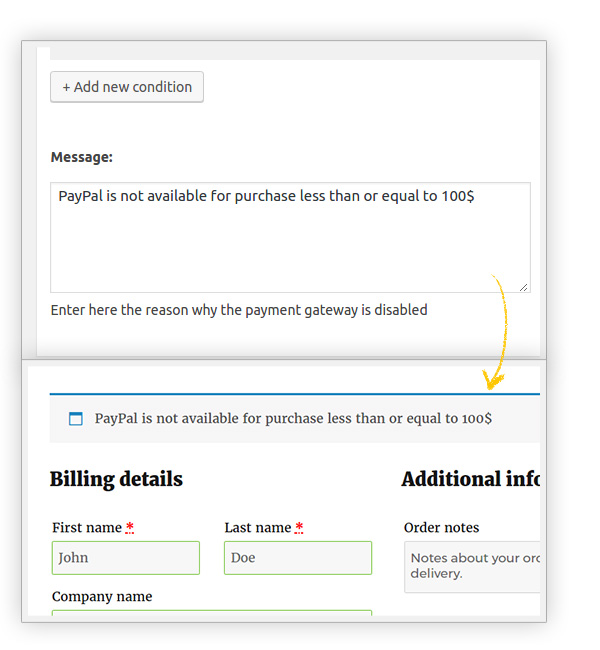 Take advantage of the WPML compatibility
You are free to easily translate the plugin with the powerful tool offered by WPML