Description
YITH Woocommerce Membership Premium 1.3.25
A SIMPLE AND POWERFUL WAY TO MANAGE YOUR MEMBERSHIPS
Selling products with dedicated access is a great opportunity to increase your earnings: big companies like Udemy or Treehouse prove it, achieving a huge amount of sales volume with this business model. Their income is intended to grow considering the number of people looking for their products.
In a completely automatic way, you could offer your users a restricted and exclusive access to tailored information, like a course, a study plan, a sequence of e-books, or even premium services, etc.
Imagine having a class of students that attend to your lessons, and that each lesson is displayed exactly when you have planned, with no errors, respecting completely your lesson plan. Imagine publishing resources and products to your customers, managing independently payments and content release: YITH WooCommerce Membership will let you do all this and even more.
Manage courses, services, valuable membership plans with private access, send messages to your customers, schedule the publication of the exclusive contents for your customer: these actions are easily achievable with YITH WooCommerce Membership, a plugin conceived and designed to tear down any difficulty for the management of reserved products for those who purchase them.
Membership is nice and ready: you just have to create the products in your shop, and the software will do the rest, leaving you free to manage your time as you want. The plugin works with pages, posts, WooCommerce files and products, videos, etc. The restricted area is easy to use, and will let you protect your work, and make it accessible only to those who paid for it.
WITH 
YITH MEMBERSHIP

 YOU CAN:
CREATE LIMITLESS MEMBERSHIPS
There are no limits to the number of plans you can create for your users.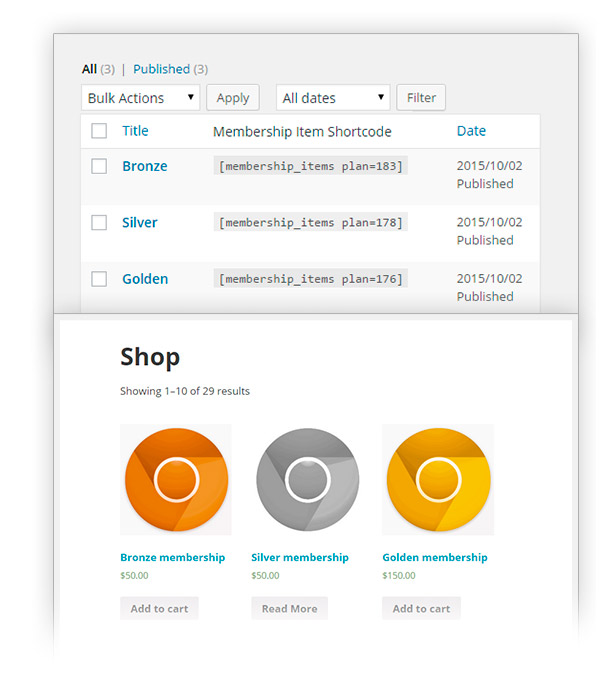 LIMIT CONTENT ACCESS
Setting a time limit for specific contents.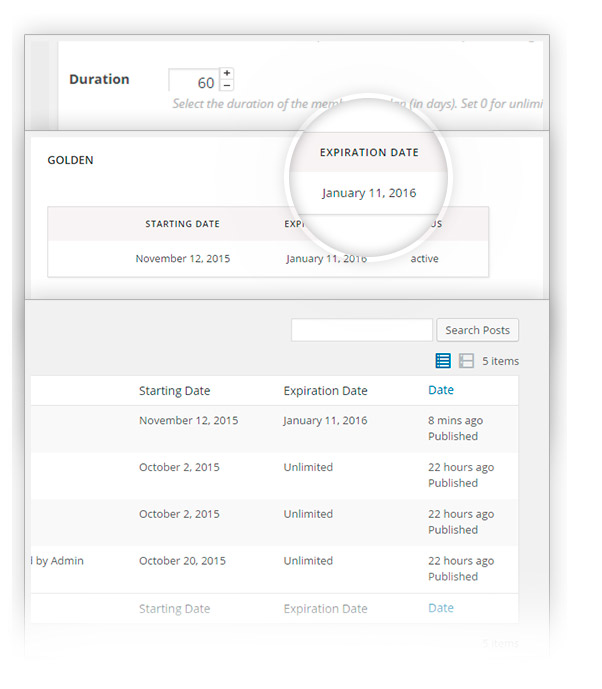 LINK MORE MEMBERSHIPS PLANS
In this way, your members will have access to both contents at the same time.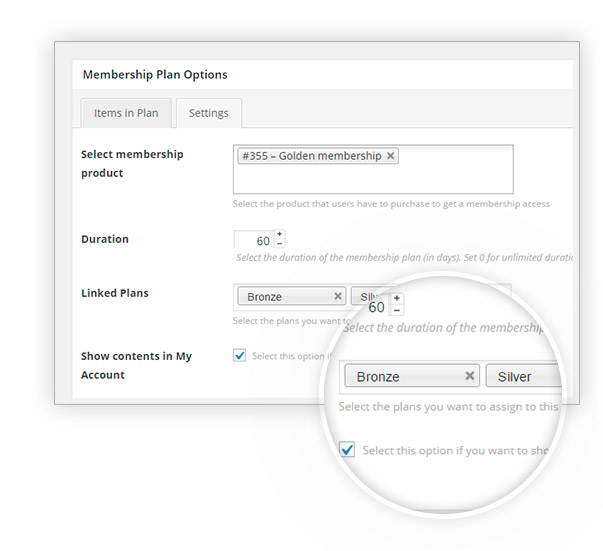 PROTECT YOUR FILES
All files of the WordPress gallery of a certain plan will be available only to logged in and registered users of the membership.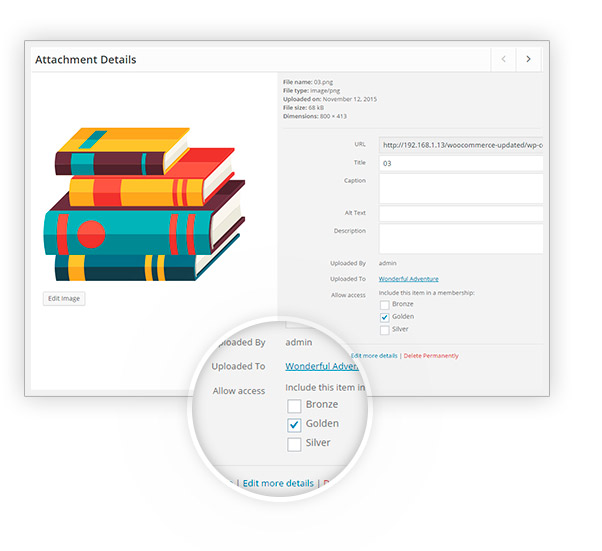 ADD NEW CONTENTS FREELY
You can edit easily the contents of your memberships, even if these were set previously.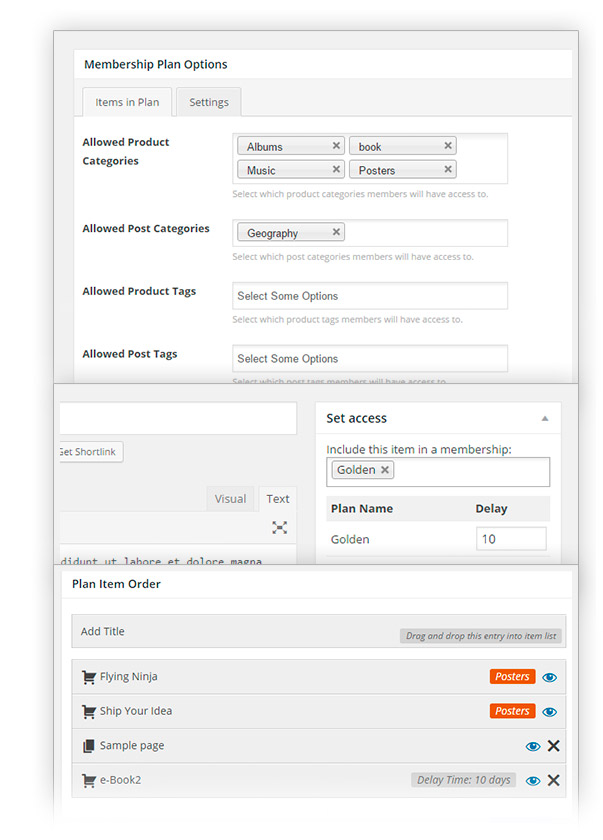 SIMPLIFY COMMUNICATIONS
With the "Messages" widget, your users will be free to contact quickly administrators.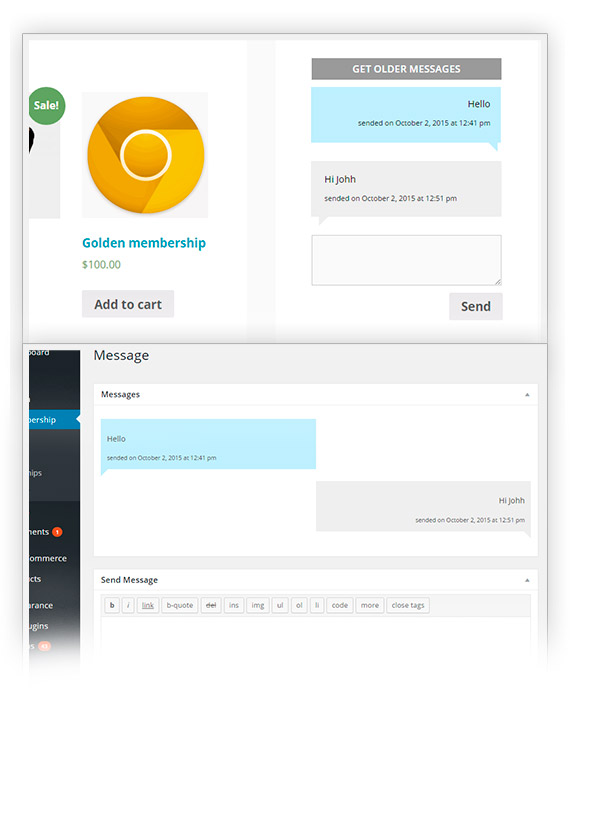 CONTROL THE HISTORY OF THE CHANGES
Any modification you will make will be saved in a related history of the membership.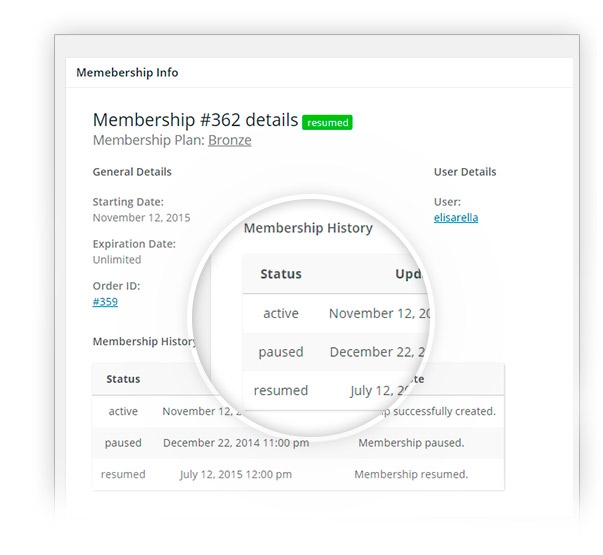 EDIT MEMBERSHIPS
Edit contents or delete one, every action will be saved.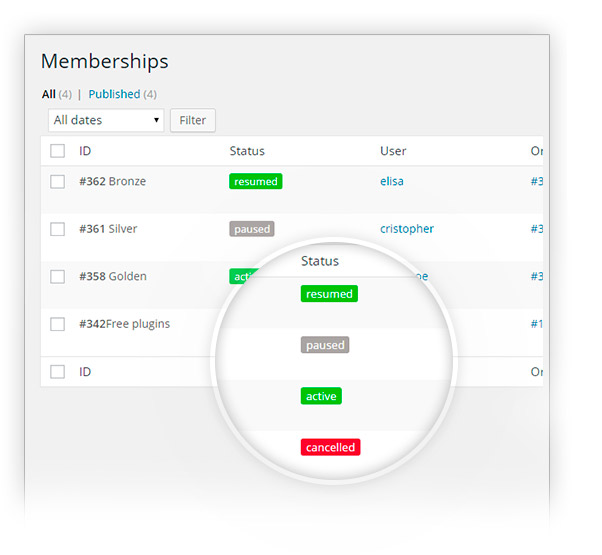 CHOOSE WHAT TO SHOW TO UNAUTHORIZED ATTEMPT
Redirect meddling users to error pages, or make them see customized contents.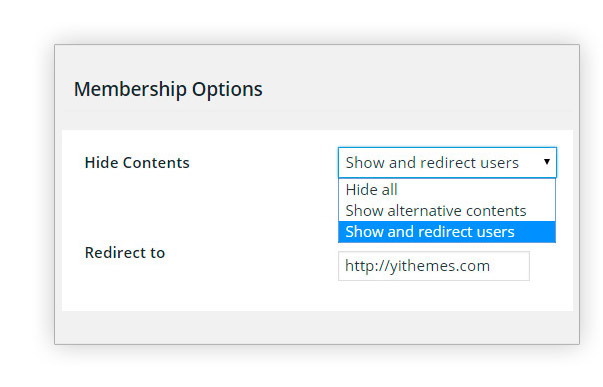 CUSTOMIZE EMAILS FOR PLAN MEMBERS
Edit registration or expiring emails of a membership.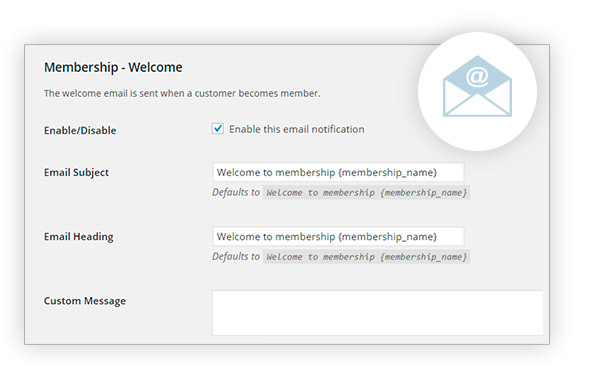 OFFER EASILY CONTENTS TO YOUR USERS
Everything at your fingertips in the "My account" page.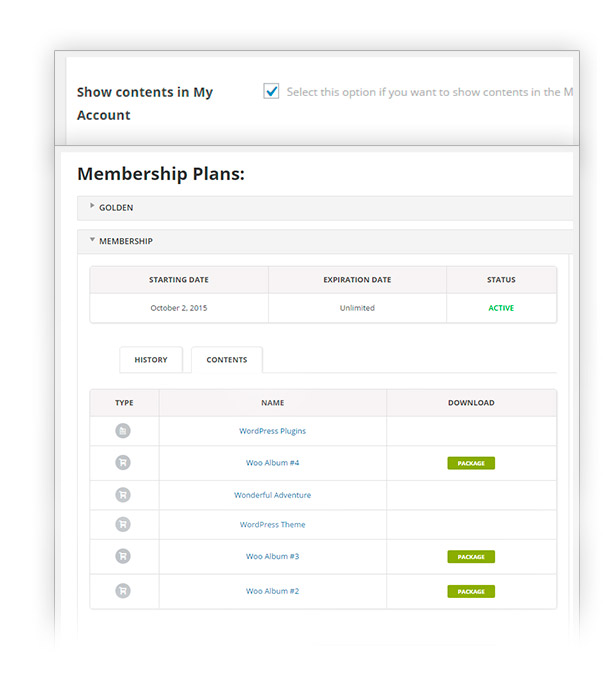 SHOW EASILY THE CONTENT OF PLANS
Copy and paste the shortcode of the plans and that's all!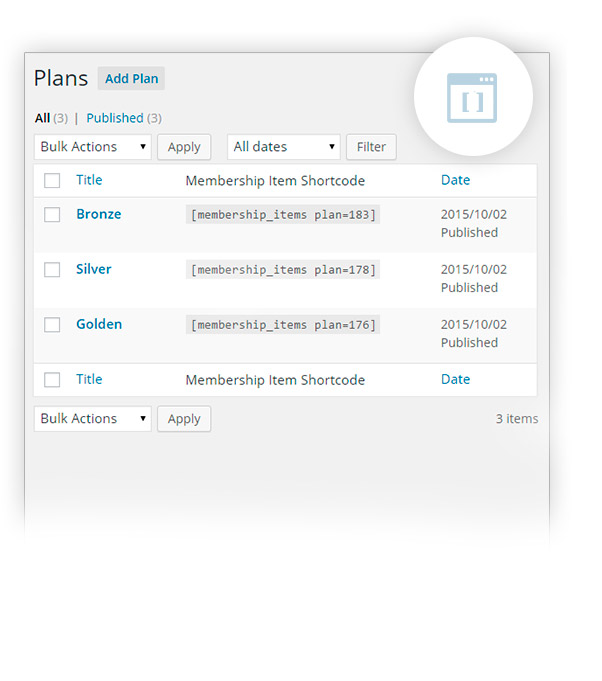 Choose between allowing purchase to everyone
Or only to registered users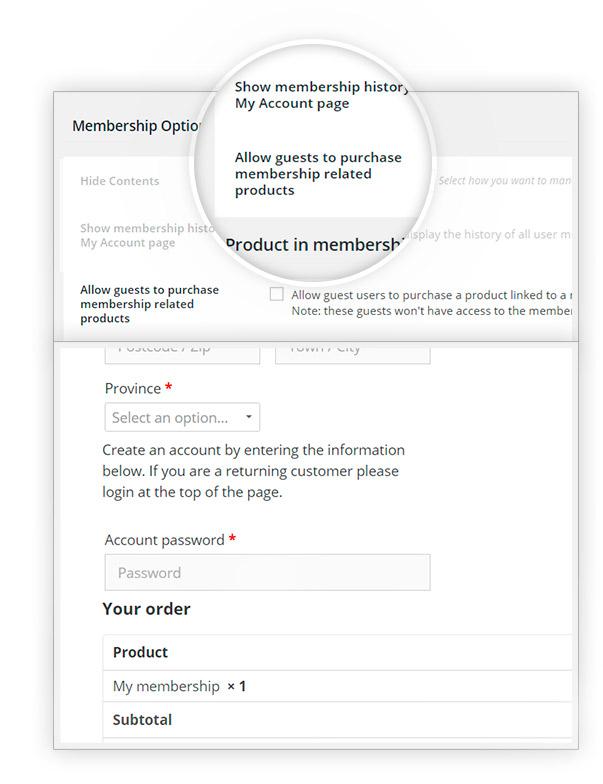 Combine subscription to membership plans
Compatible with YITH WooCommerce Subscription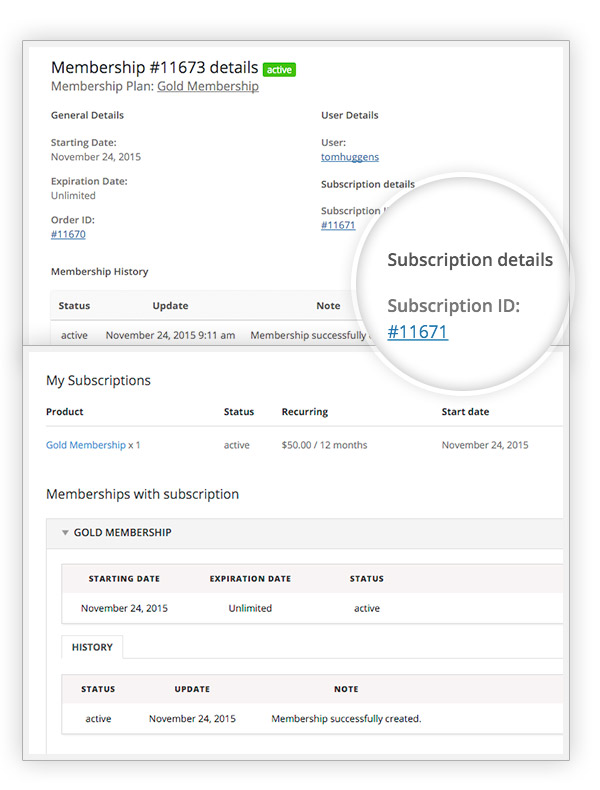 CHECK DOWNLOADS
Using credit system: contents can be downloaded only if users collect the required number of credits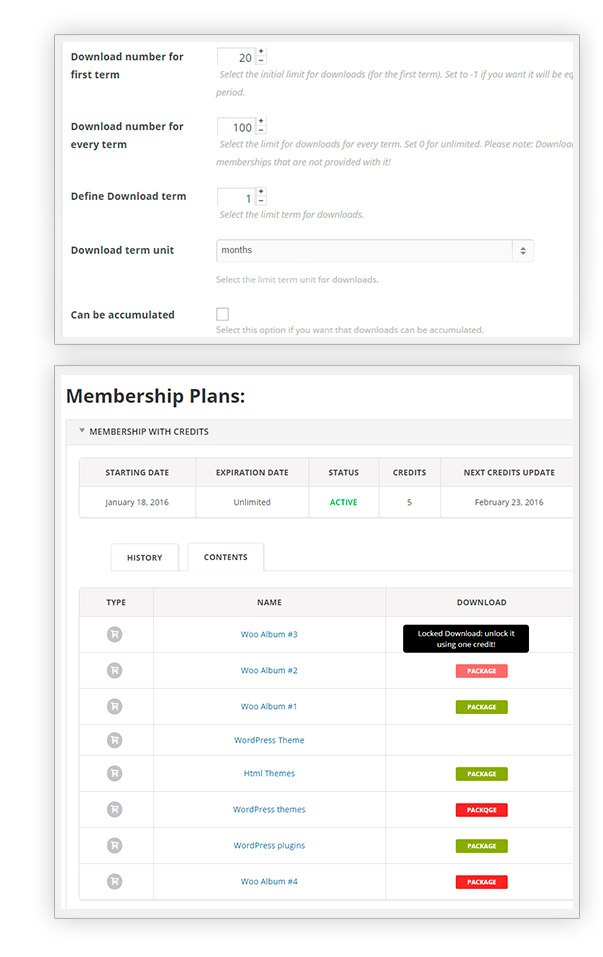 Offer the free shipping
To all the users registered to one of the membership plans available on your site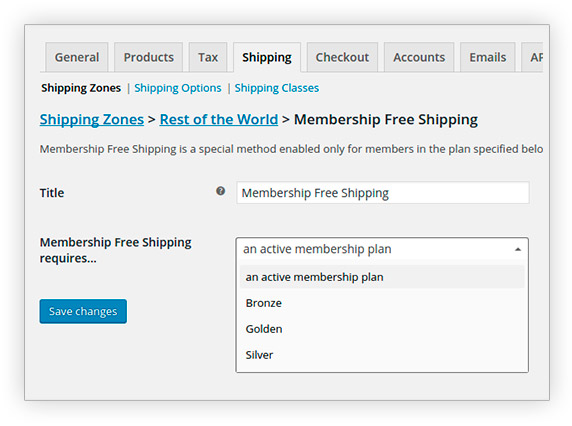 Enable membership advanced management
To edit membership details of a specific user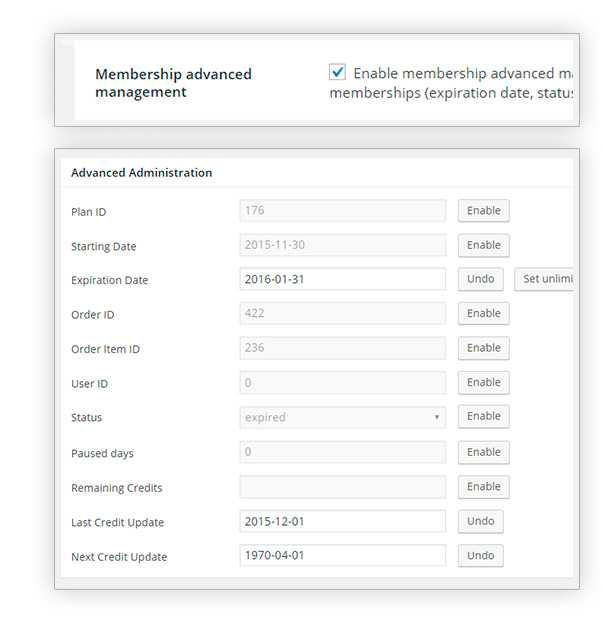 Hide price and "Add to cart"
On every product that users can download if they have joined a specific membership plan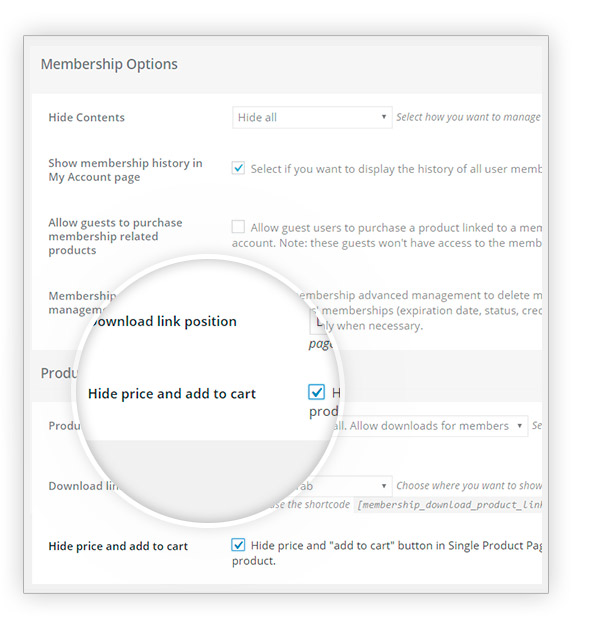 MANAGE CONTENTS
Choose whether to show them only to members, or show them to anyone but let only members to download files.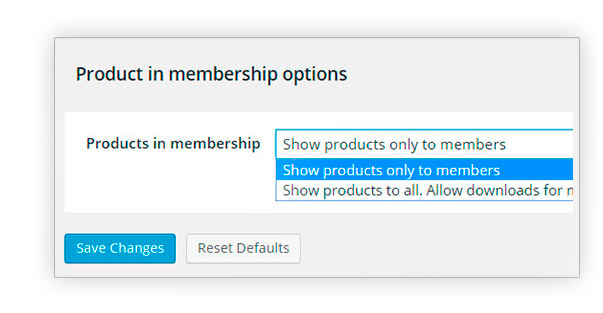 REWARD YOUR NEW USERS
And offer them the access to specific contents after their registration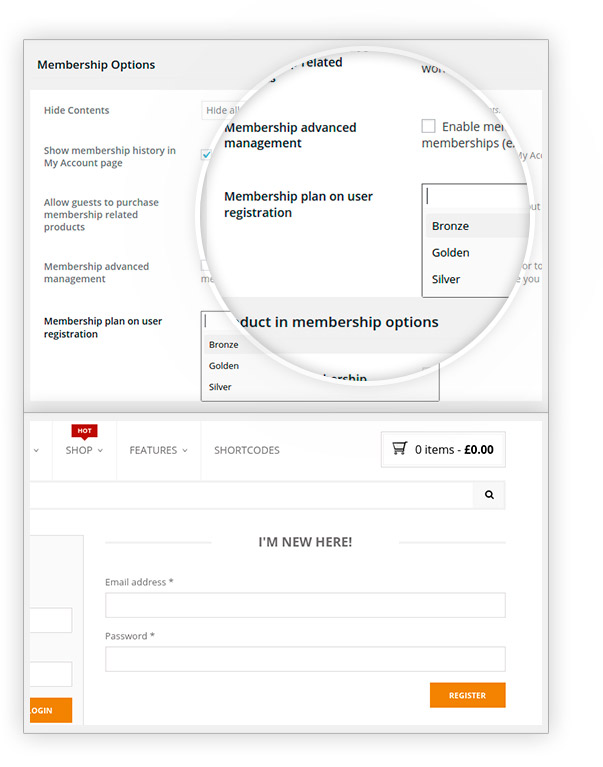 Protect the access to links inserted in post, pages and products
Links will only be displayed by users who are subscribed to one or more of the memberships available in your website.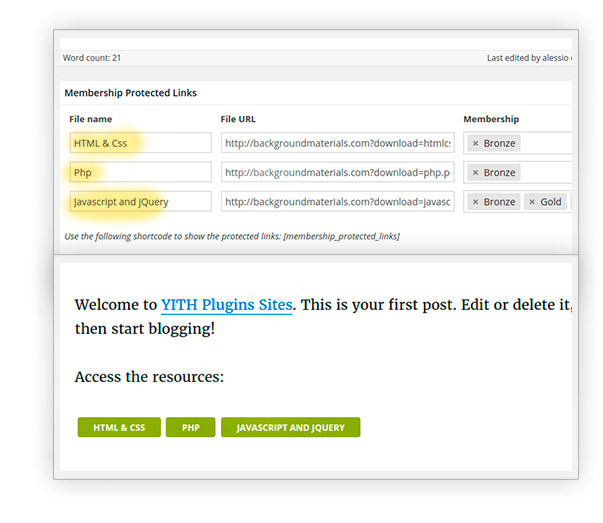 Plan out more content for the same page
And show users only what's included in their own membership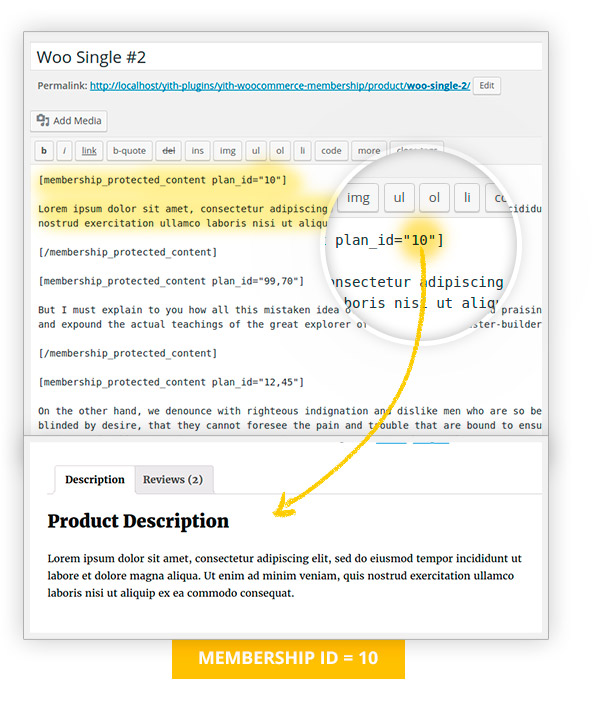 Create specific discounts for the users who purchased a membership plan
By taking advantage of the compatibility with YITh WooCommerce Dynamic Pricing and Discounts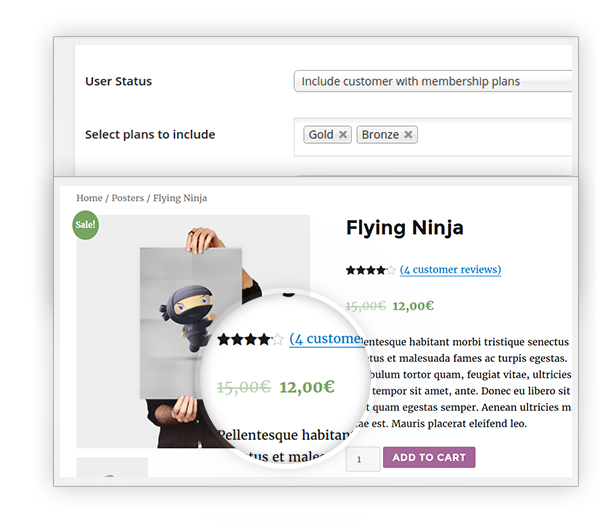 Check the number of registered memberships
And the active ones through the dedicated report section
Keep track of your contents downloads
Through a detailed report that allows filtering the information by product and user