Description
YITH Woocommerce Review Reminder Premium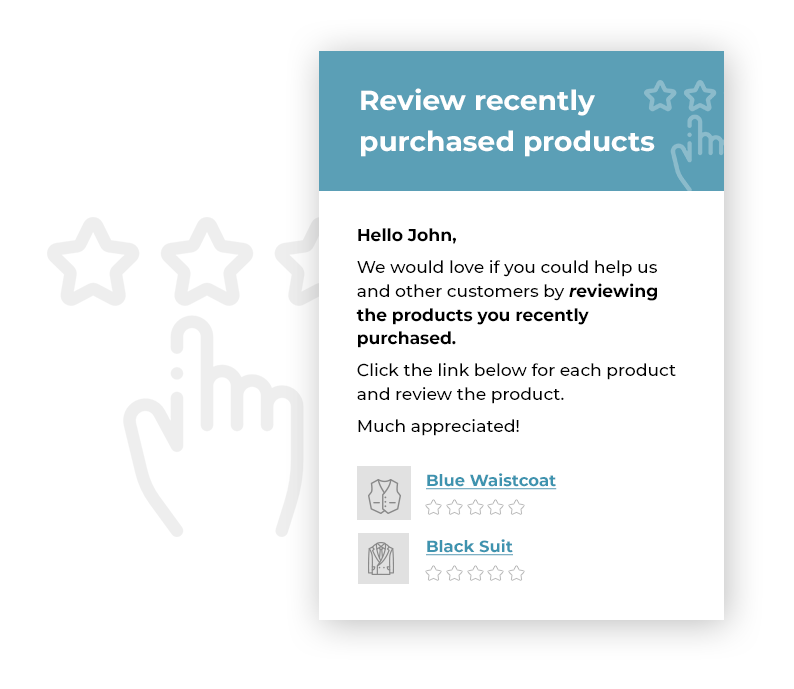 Encourage your clients to review the products they bought and increase the sales of your online shop
Market research proved that the 77% of your potential clients read users' reviews before purchasing any product of your e-commerce. Therefore, getting a positive review from a faithful client is vital to improve the sales and acquire credibility in the online market.
Market research is crystal clear: reviews are the ace in the hole of every e-commercebecause they contribute to increasing the conversions up to the 77%. This means that eight visitors out of ten of your site will decide to buy a product only after reading the reviews written by the people who have already bought it.
How can you encourage clients that are already loyalized to write a review, improving in this way the credibility of your online business and increasing your turnover?
Contacting them one by one is unworkable: it would be a too much problematic operation to manage. That is when our YITH WooCommerce Review Reminder plugin comes to help you: it lets you send an email automatically, from the administration panel, to ask your clients to write a review of the products they have bought. Quickly, easily and efficiently.
Choose the products for which you want to ask for a review
Select if you want to ask a review for all the products bought, or just to specific product categories (the most sold, most popular and so on).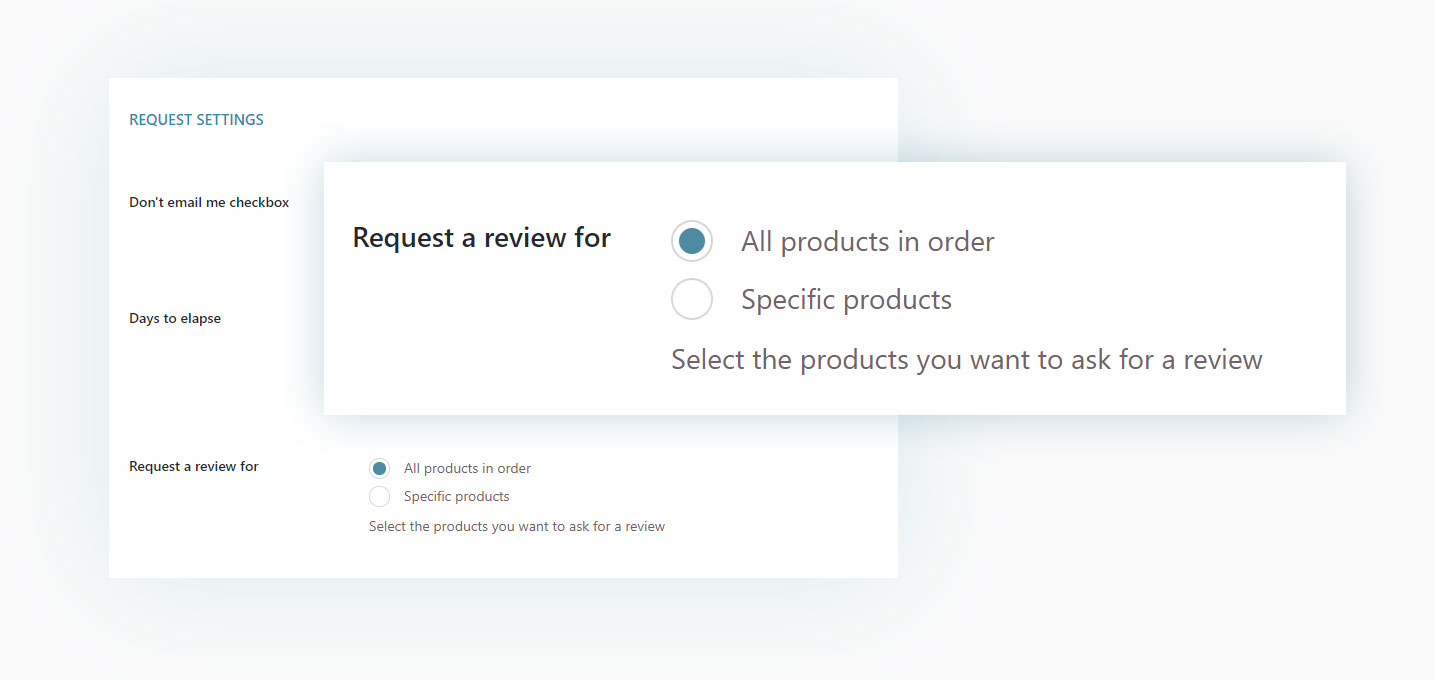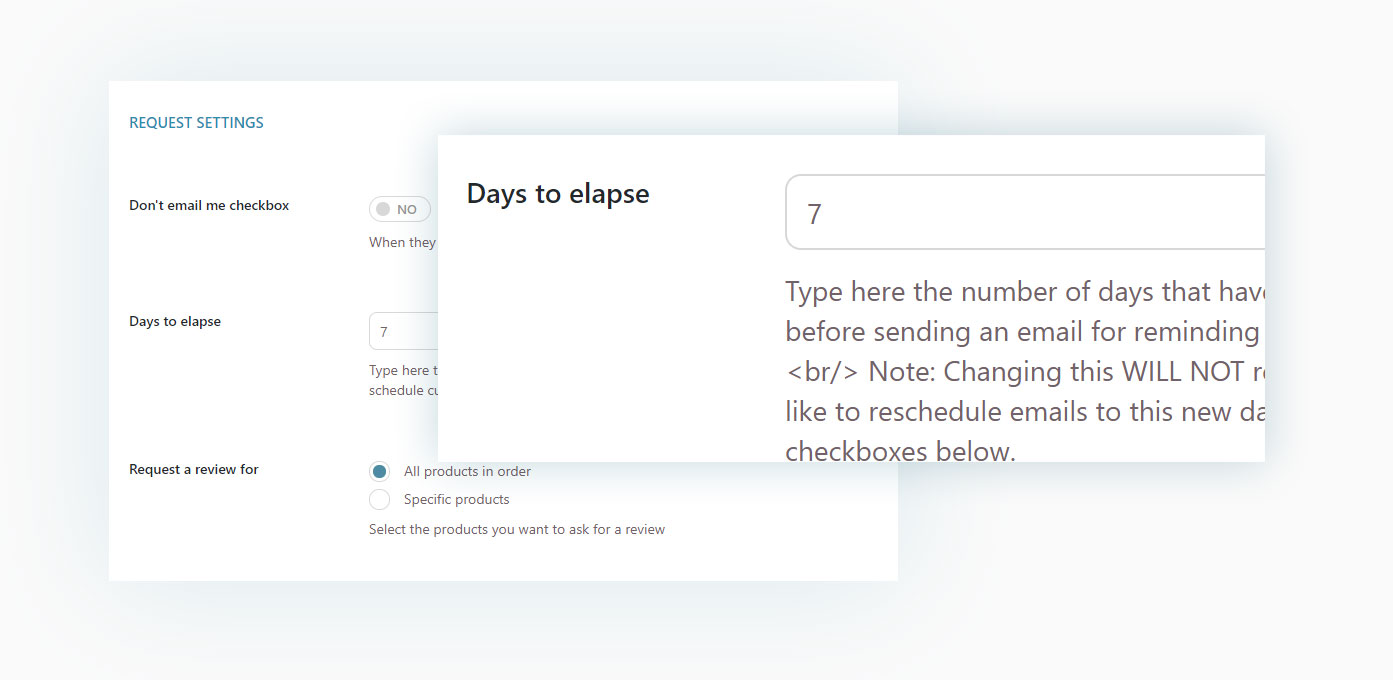 Plan the automatic dispatch of the request to your clients
For scheduling the automatic dispatch of the request after a particular number of days from the sale of the product.
Manage the email address that should not receive the request
With the block list panel, you can monitor users that have requested to be deleted from the review reminder service.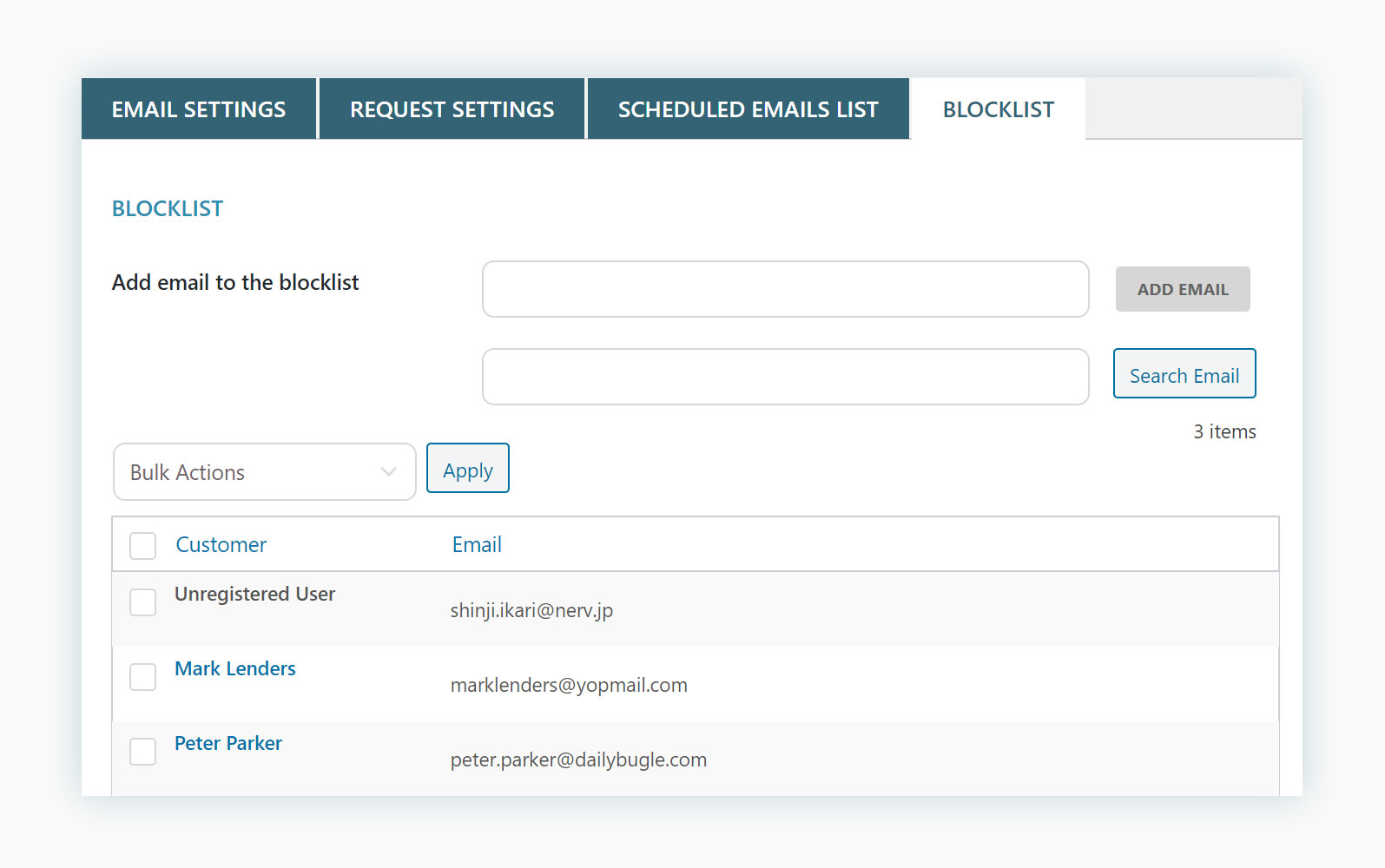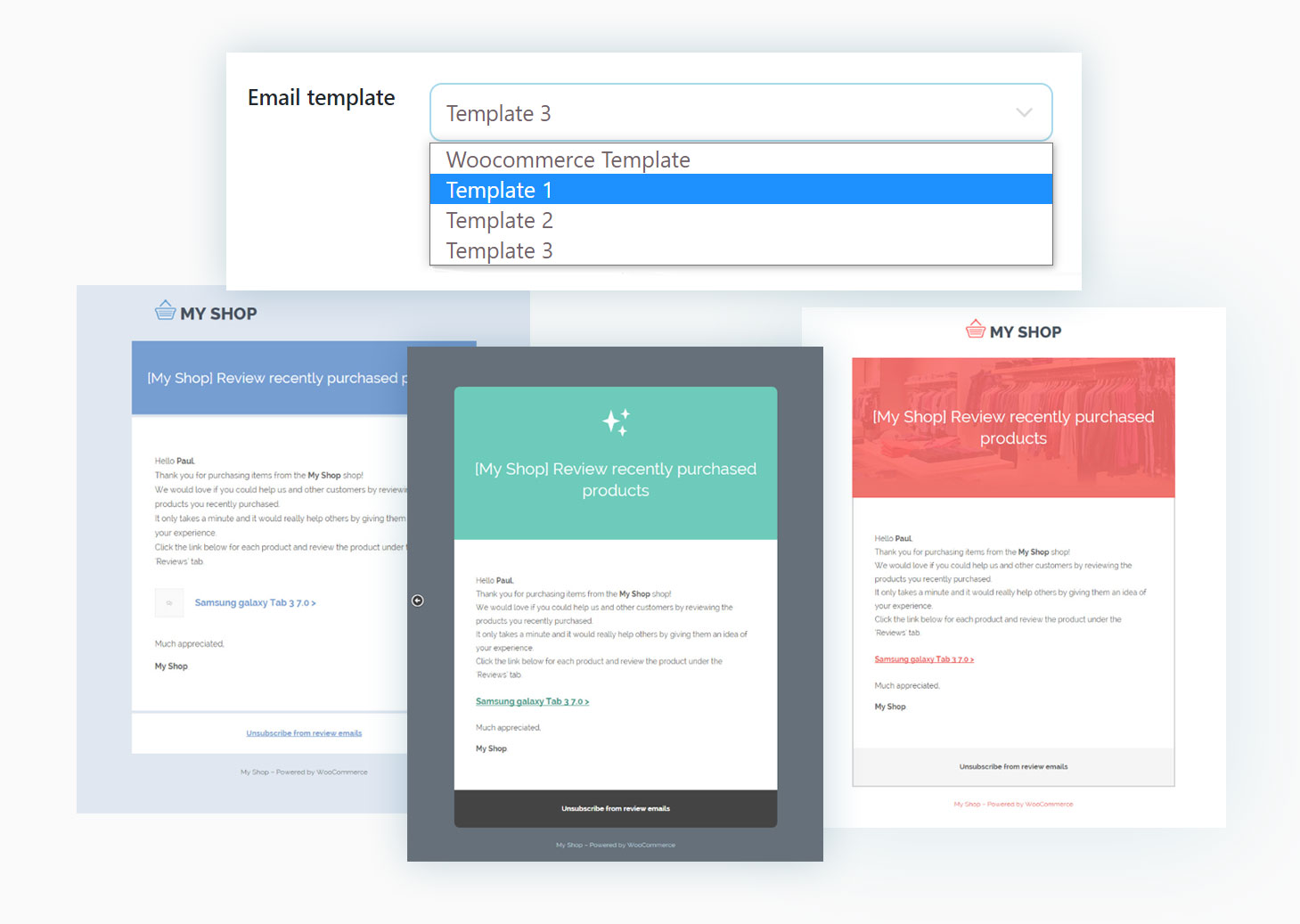 Choose among three professional email templates
Give a neater and more professional look to your request emails, choosing from the administration panel among one of the three customisable styles. For a more intuitive email, you can also add the images of the products that your client has.
Take advantage of Mandrill integration to manage your emails
Create a MailChimp account and make the creation of custom reminders automatic in a few clicks.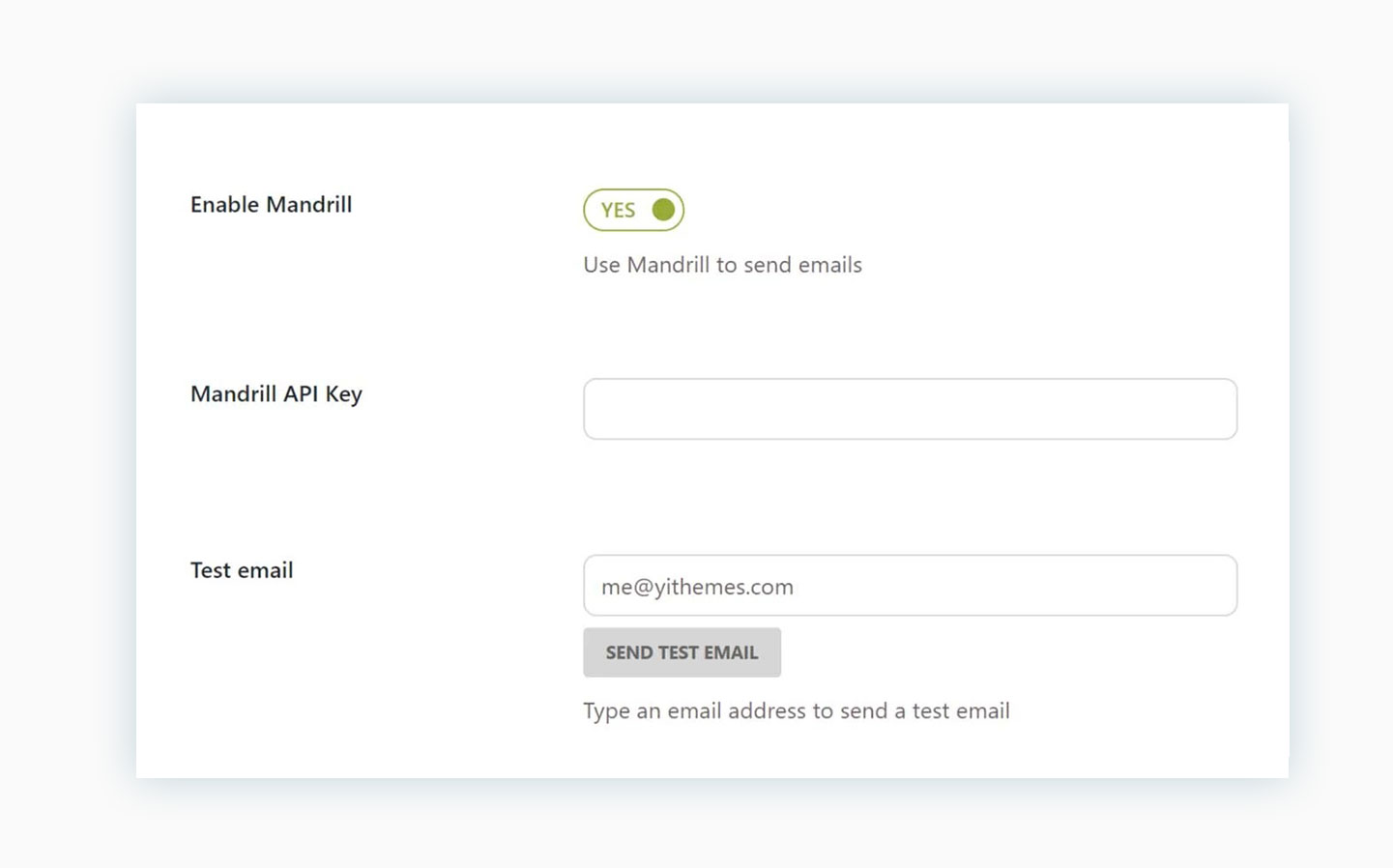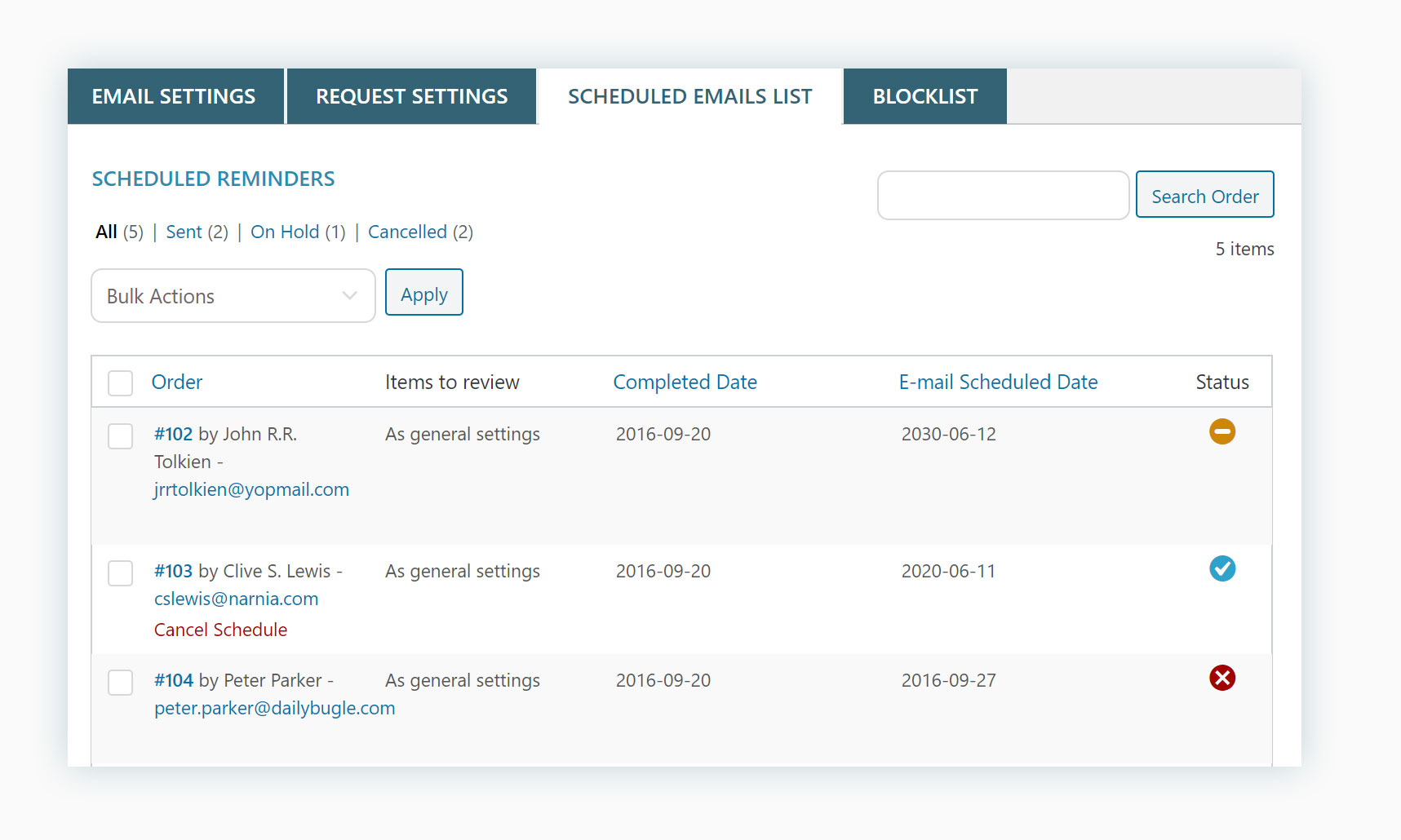 Access "Schedule List" tab to have an overview on your scheduled reminders
See all reminders you have scheduled (past and present) in one tab only and delete them from this page without having to move anywhere else.
Track your emails
And configure ad-hoc campaigns for Google Analytics.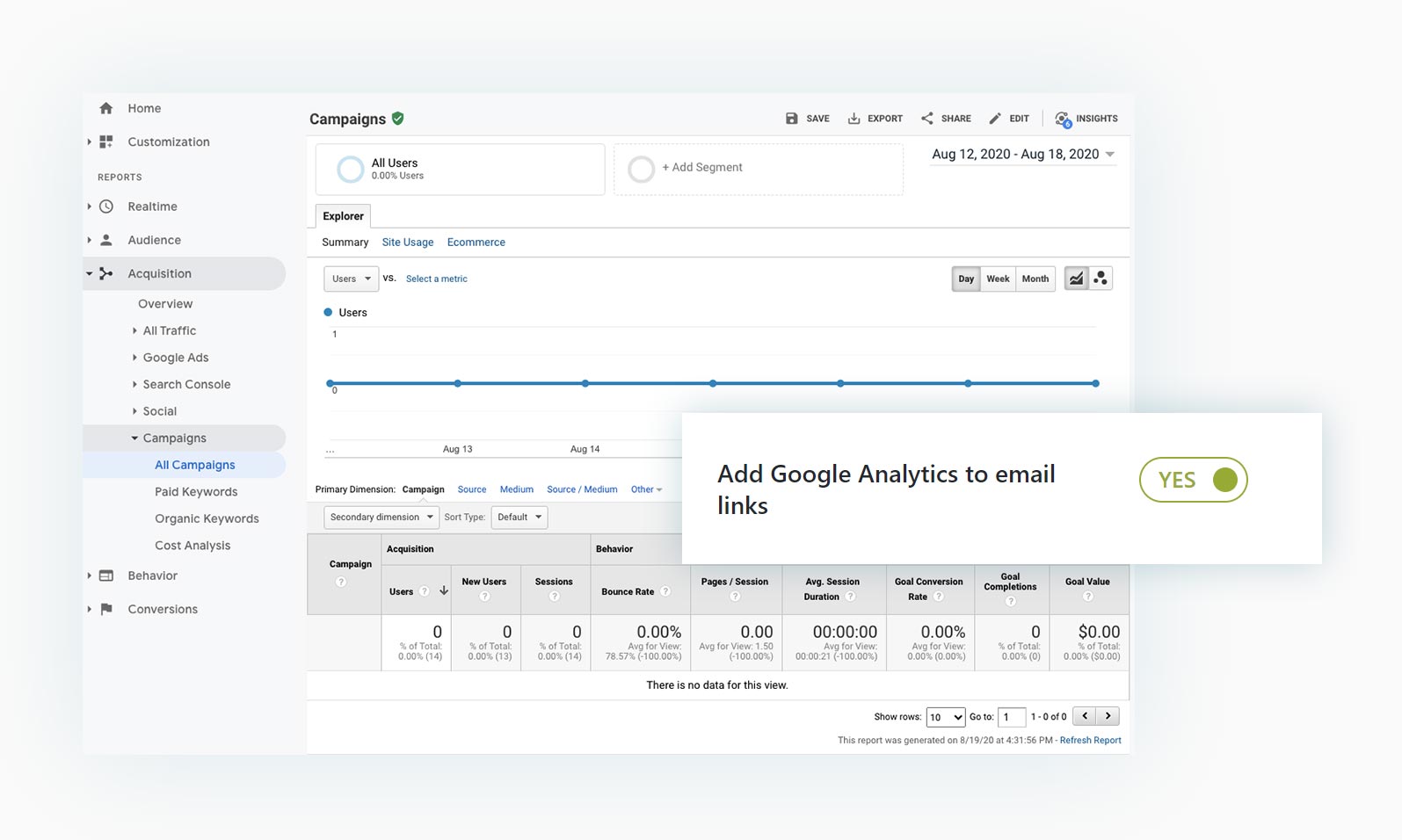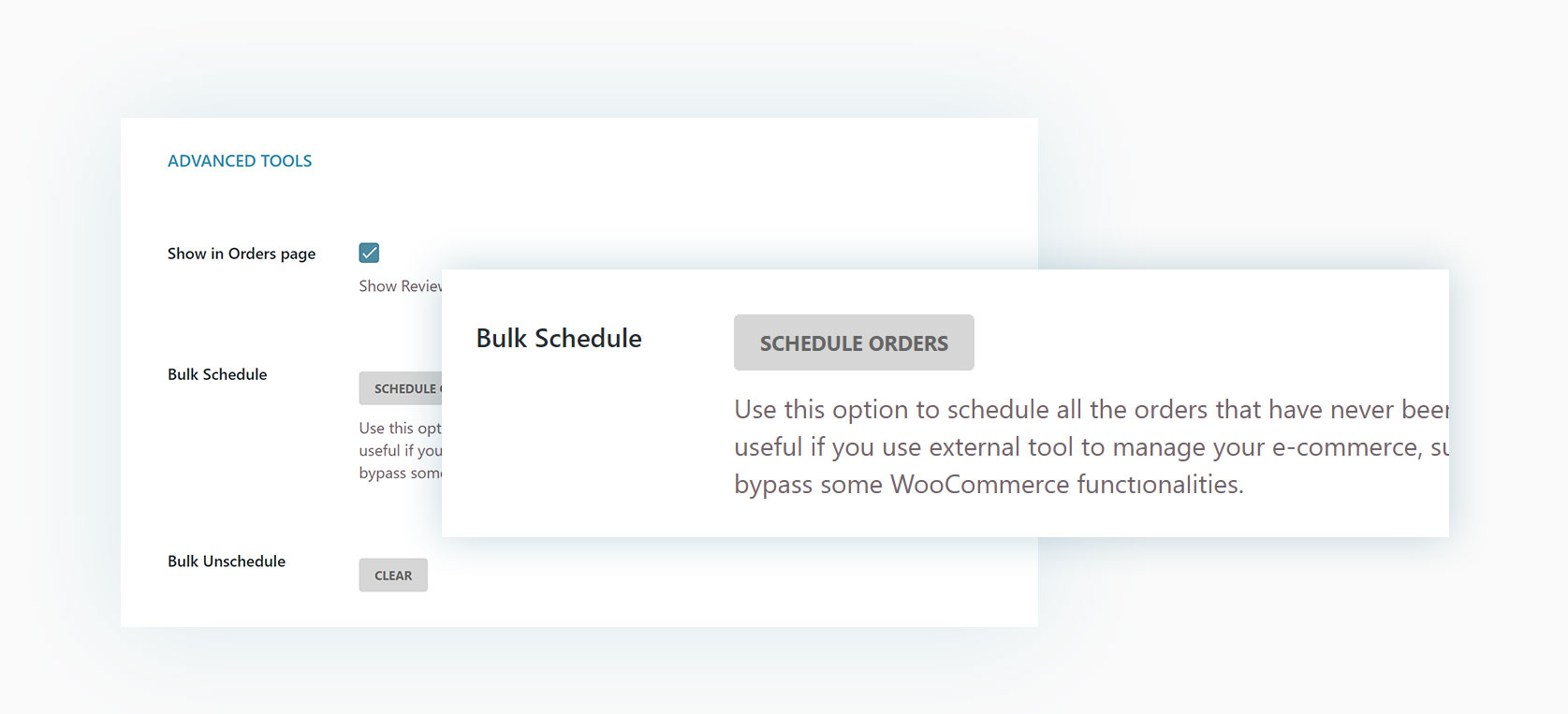 Schedule an email to be sent to all registered orders
You can invite customers who purchased from your store before you started using this plugin to leave a review as well.
Create customized email templates
Thanks to full compatibility with YITH WooCommerce Email Templates (not included).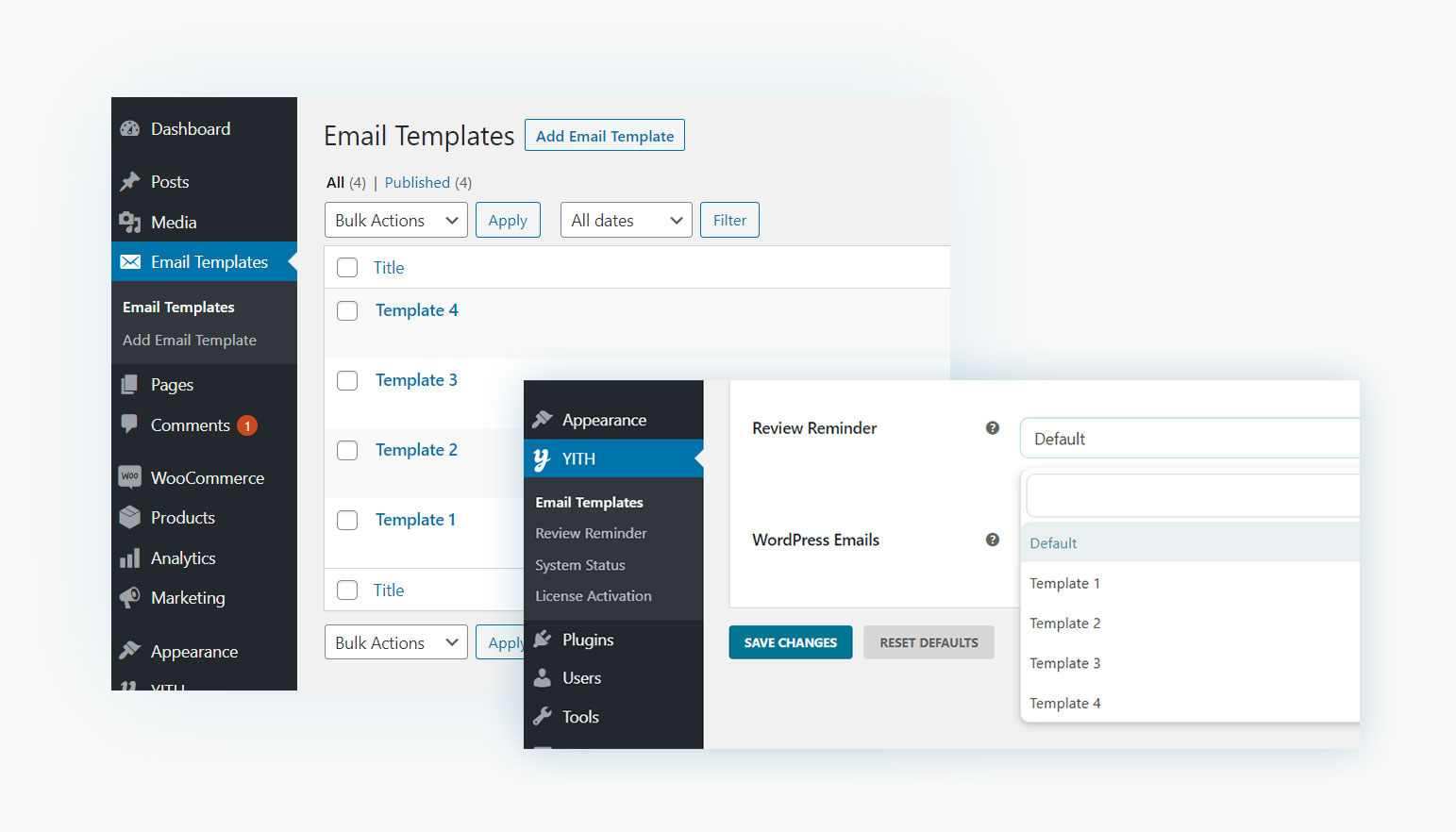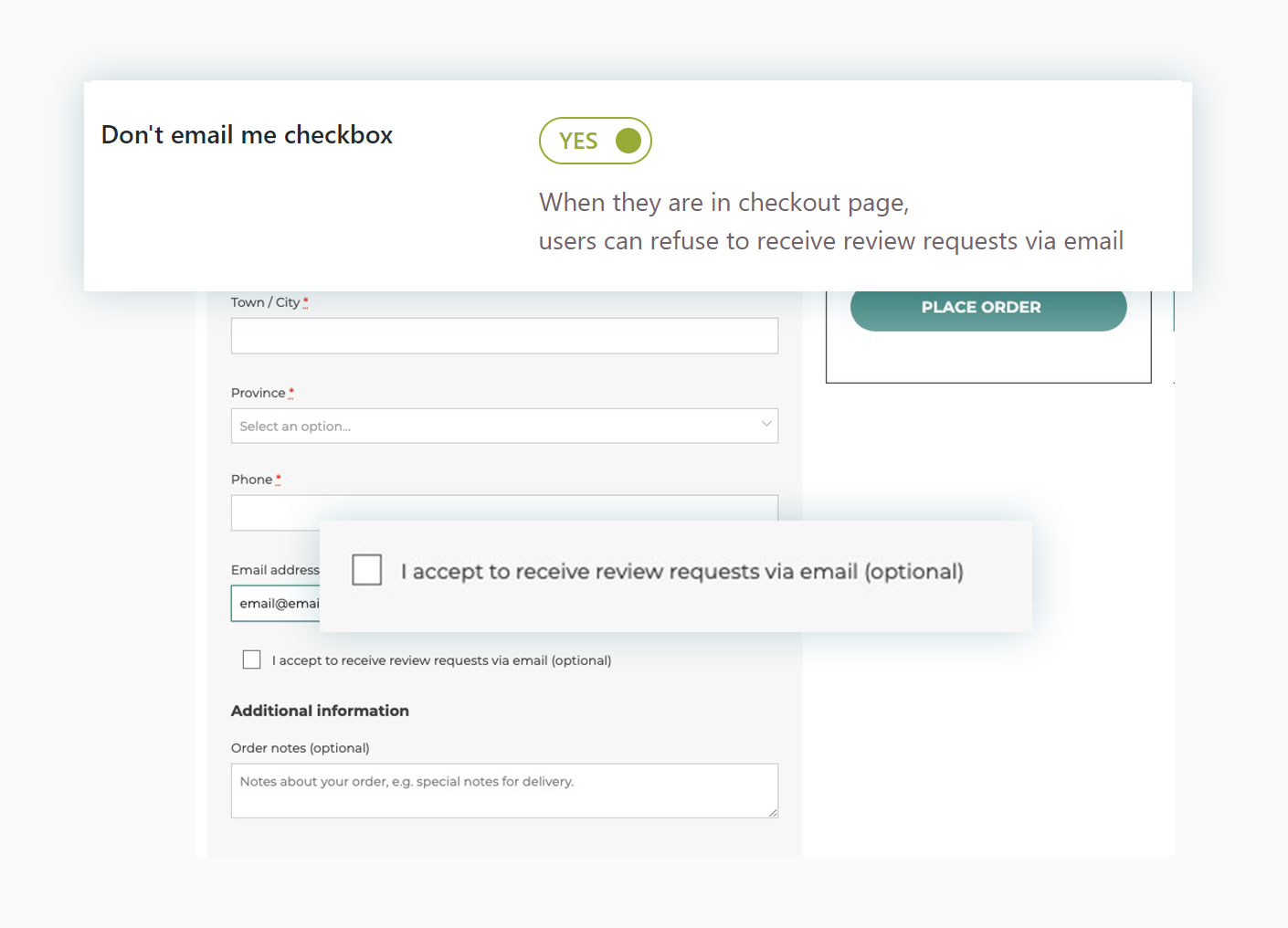 Ask your users for consent to send them emails
If the consent is refused, they will be added to the block-list and won't receive any emails.