Description
YITH Woocommerce Sequential Order Number Premium
Organize freely your orders for a more immediate management
A common problem of all WordPress e-shops is offering a too chaotic order numeration. Luckily, with YITH WooCommerce Sequential Order Number you will be able to set the order numeration as you prefer, in addition to the independent management of the free orders.
YITH WooCommerce Sequential Order Number has been conceived to solve one of the most annoying problems for the e-commerce owners.
Bypassing the issue of the sequential numeration for every kind of created element (both articles or products), the plugin grants you a superior control over a consecutive numeration for the created order of your store.
Moreover, you can also decide to exclude the free orders from this numeration, and record them following a different numeric order. In this way, your shop will be even more user-friendly, immediate and especially customized, using dedicated prefixes and suffixes freely to manage the orders of your customers.
WITH
YITH SEQUENTIAL ORDER NUMBER

YOU CAN:
Choose the starting ID for your numeration
You can select the value manually, setting the ID from which you want to start the numeration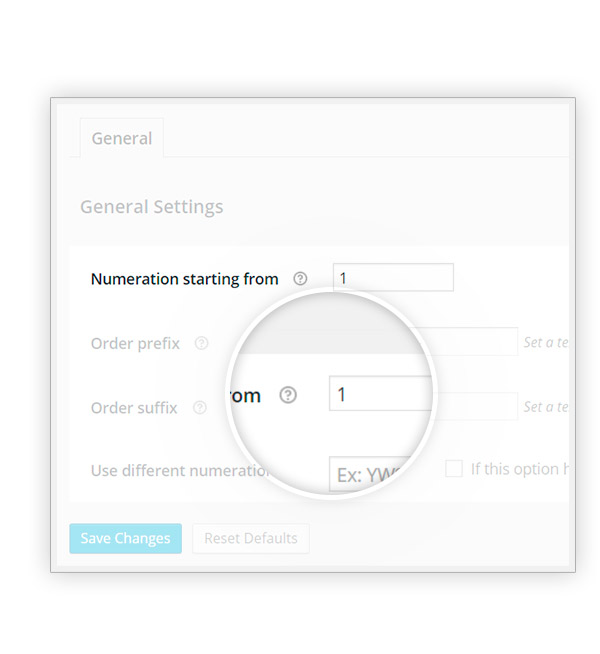 Have a progressive numeration of your orders
For a complete and ordered control of the made orders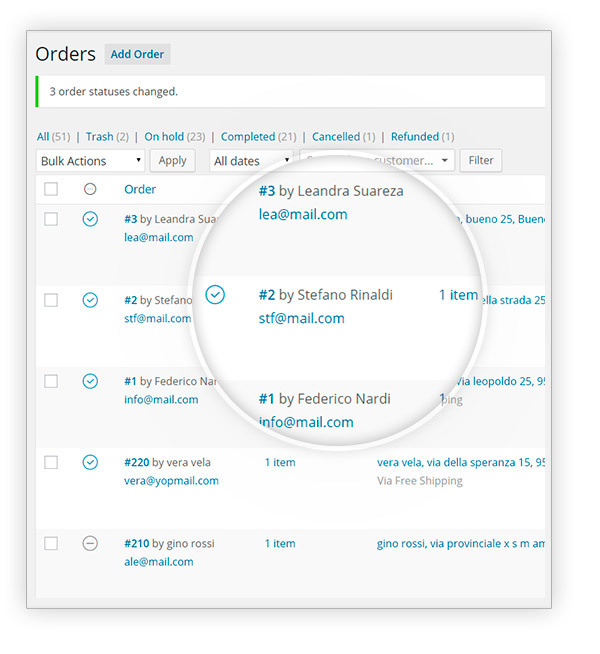 Add prefixes and suffixes in the values
Customizing the order IDs as you prefer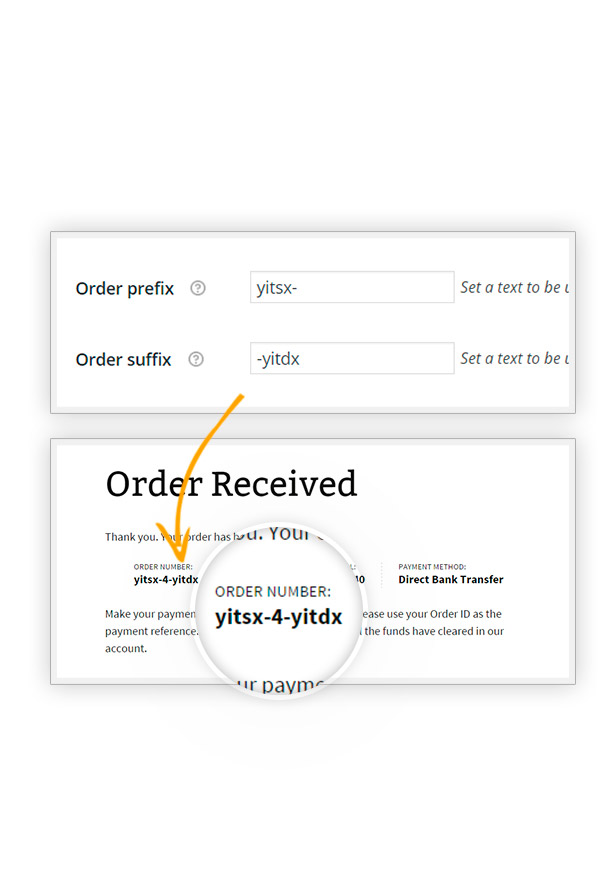 Use a different numeration for free orders
You can identify as "free orders" those orders made with no costs, or those that only have free products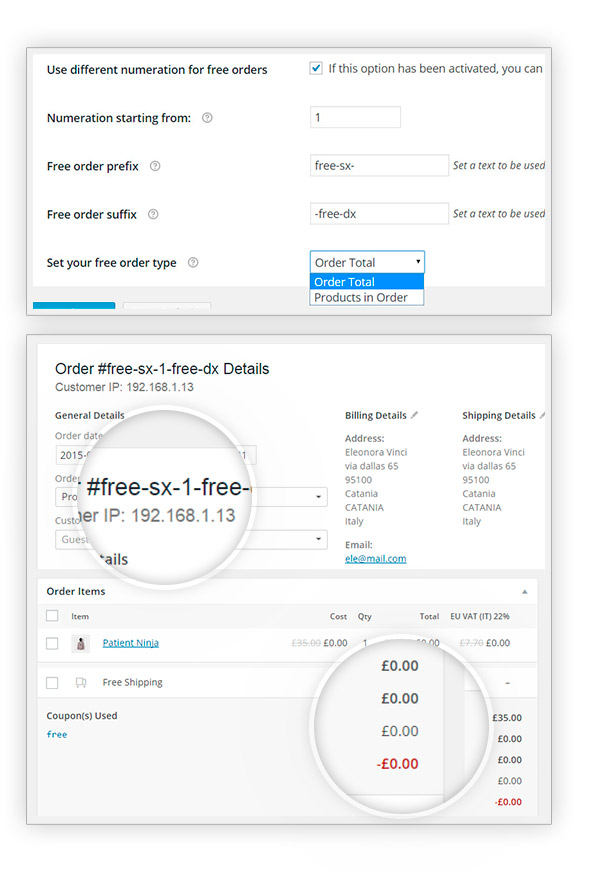 Take advantage of the WPML compatibility
You are free to easily translate the plugin with the powerful WPML tool