Description
YITH Woocommerce Stripe Connect Premium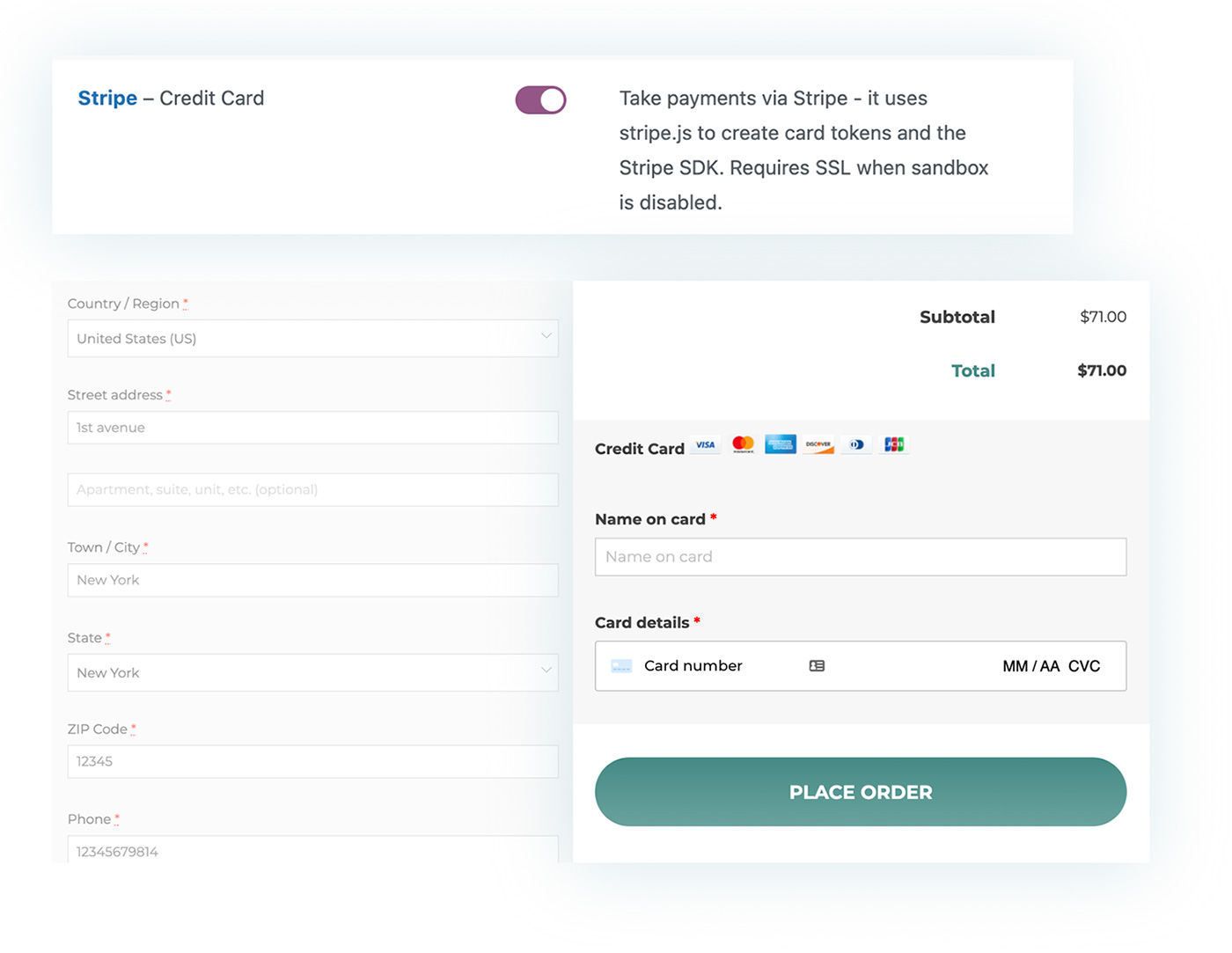 The easiest way to implement payments with credit cards in your shop
You go into a shop, choose three products, and head towards the register to pay. The cashier informs you that the only payment methods available are cash or bank transfer, as credit cards are not accepted.
How do you react? You will probably give up on buying the products, feeling frustrated for having wasted your time and gone through a bad buying experience.
It is the same scenario your e-commerce customers experience when, on the Checkout page, they realize they can't proceed with the purchase because payments with credit cards are not available.
Credit cards are the favorite payment method for those purchasing online: 74% of American users and 67% of European users make transactions only with a credit card. If you choose to sell your products on an e-commerce store, you can't ignore these numbers.
YITH WooCommerce Stripe allows you to easily integrate credit card payments and their supported circuits in your shop (but first, make sure your business is located in one of the supported countries – you can refer to this page).
Thanks to Stripe, you can automatically process payments and refunds, and offer a positive buying experience to your users: with this plugin, you can reduce the rate of abandoned carts during the checkout and, at the same time, strengthen trust and reliability in your brand.
Choose to charge users immediately or just request authorization and charge them later
Use the dedicated option to choose whether to charge the payment as soon as the customer places the order or authorize the payment and charge the amount later, for example, after shipping the products.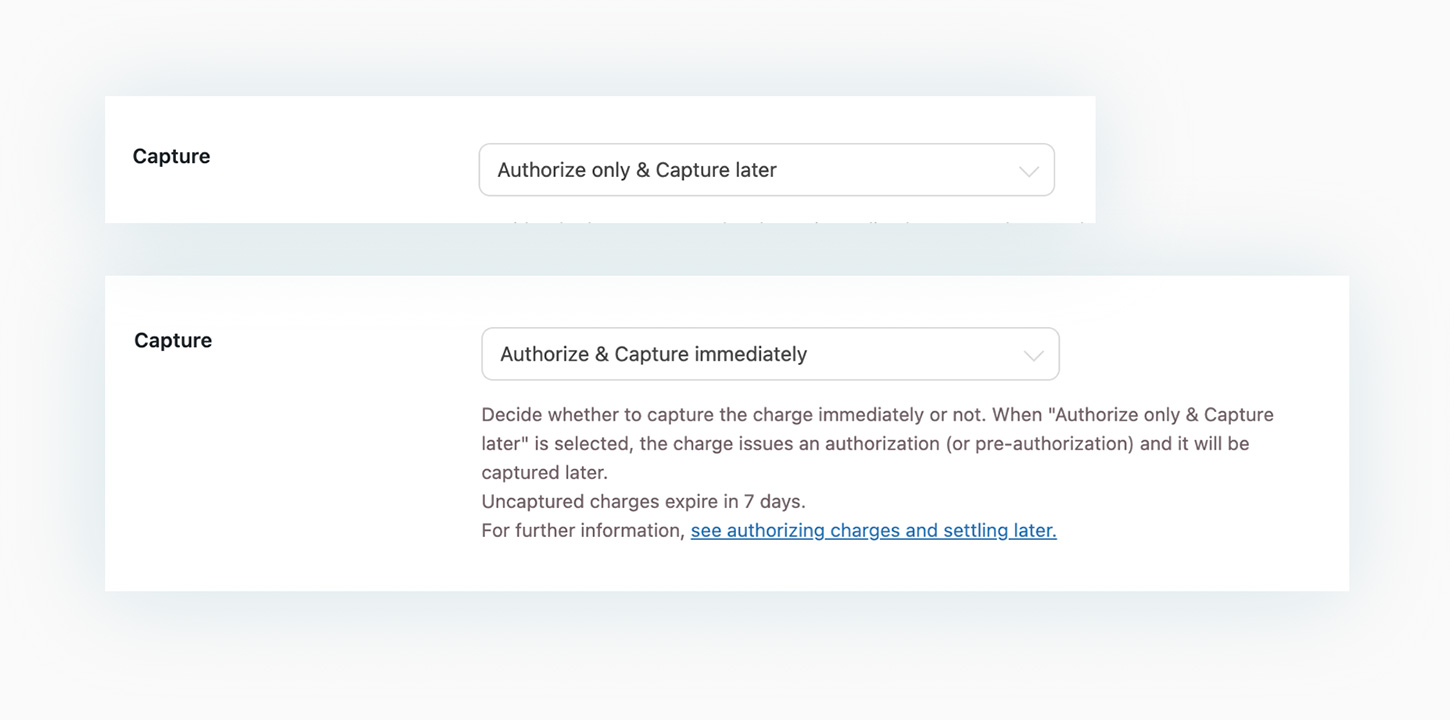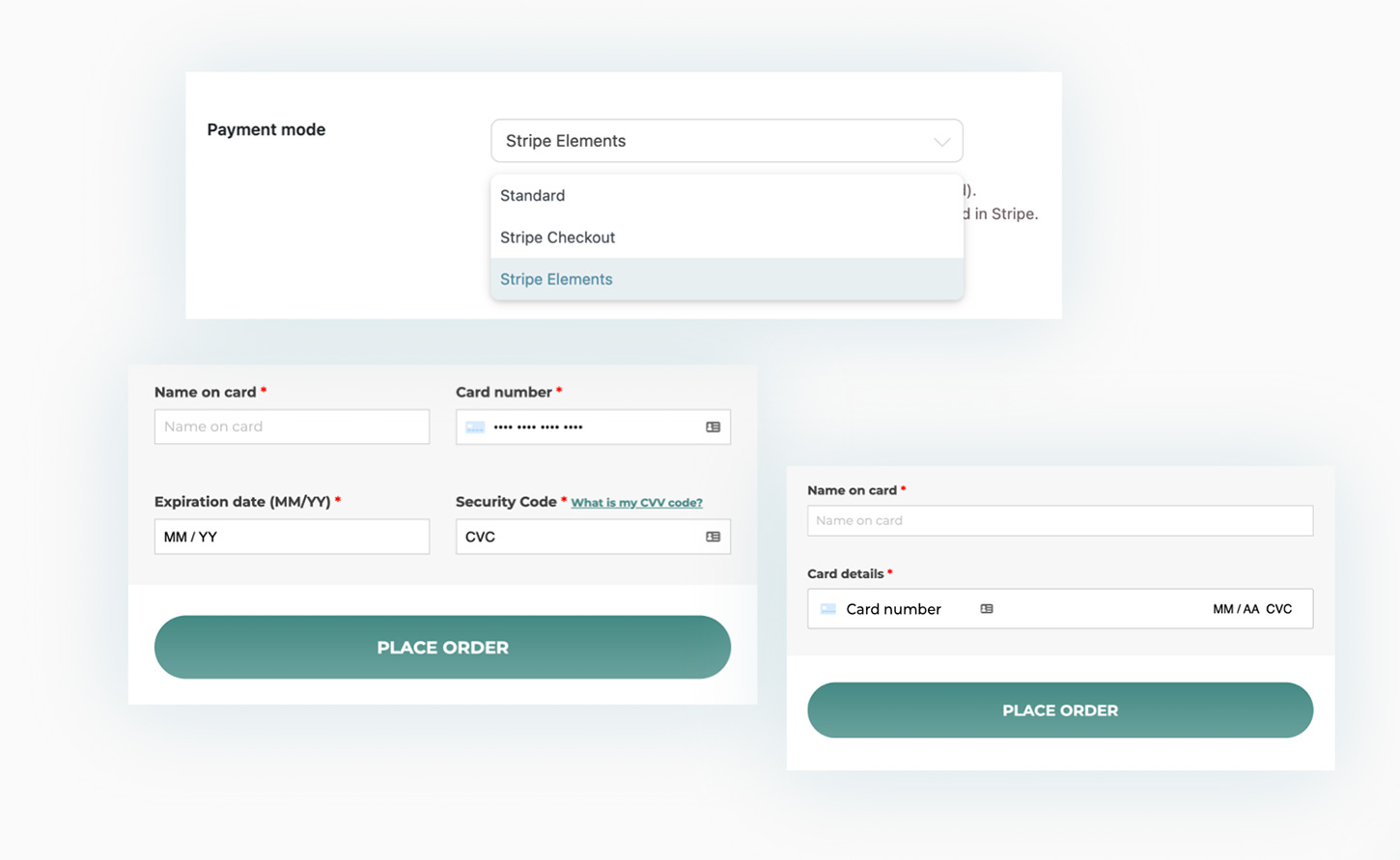 Choose between three different payment forms
The plugin allows you to choose between three different form styles to insert the credit card details: Standard (users will need to insert the details on your Checkout page), Elements (credit card details will be inserted in the Stripe Elements embedded form, completely managed by the gateway) or "Stripe Checkout" (users will be redirected to the Stripe-hosted payment page).
Show the customer's credit cards list on the Checkout page
Enable the option to show credit cards linked to the customer's account to speed up the payment process and make it easier.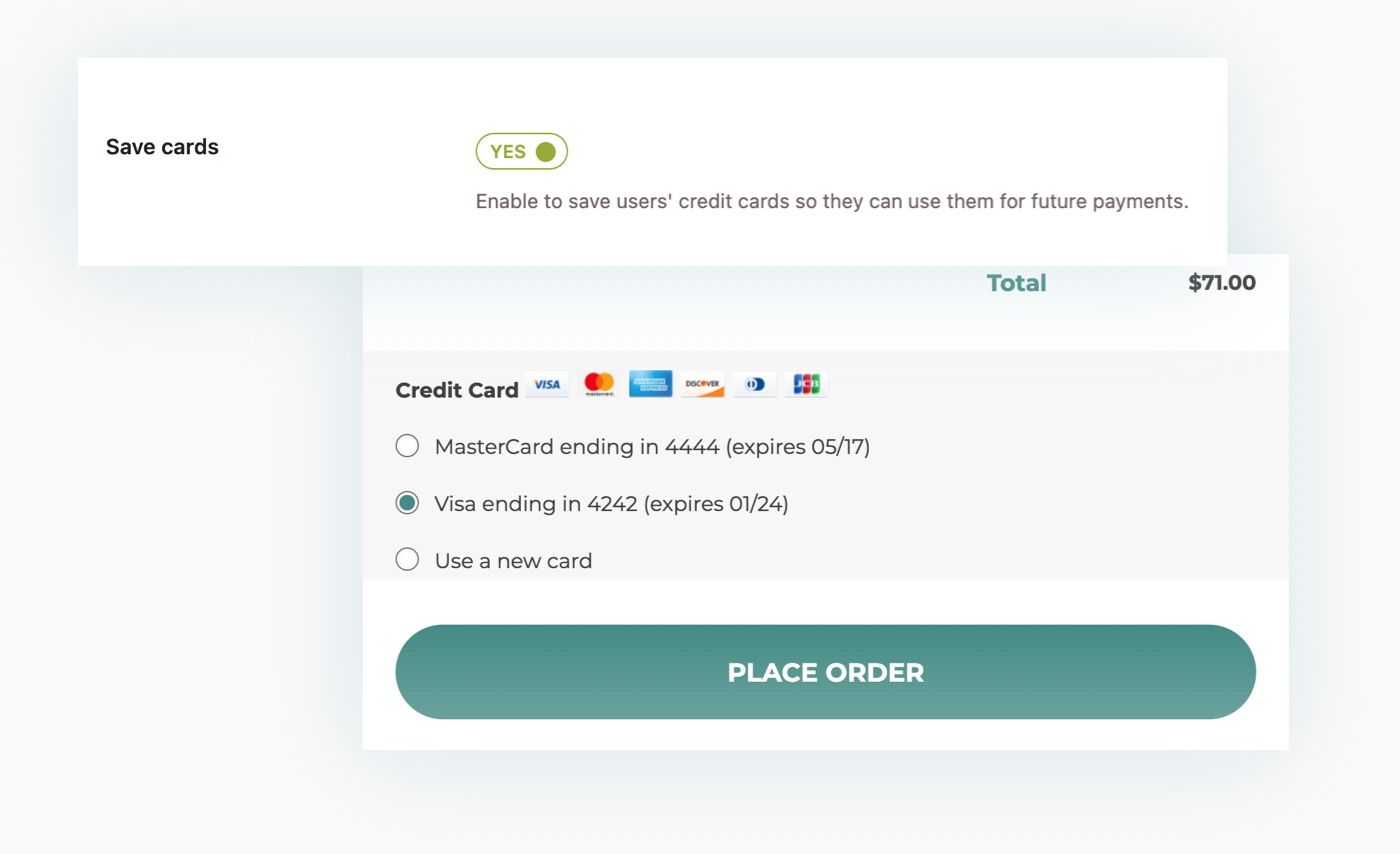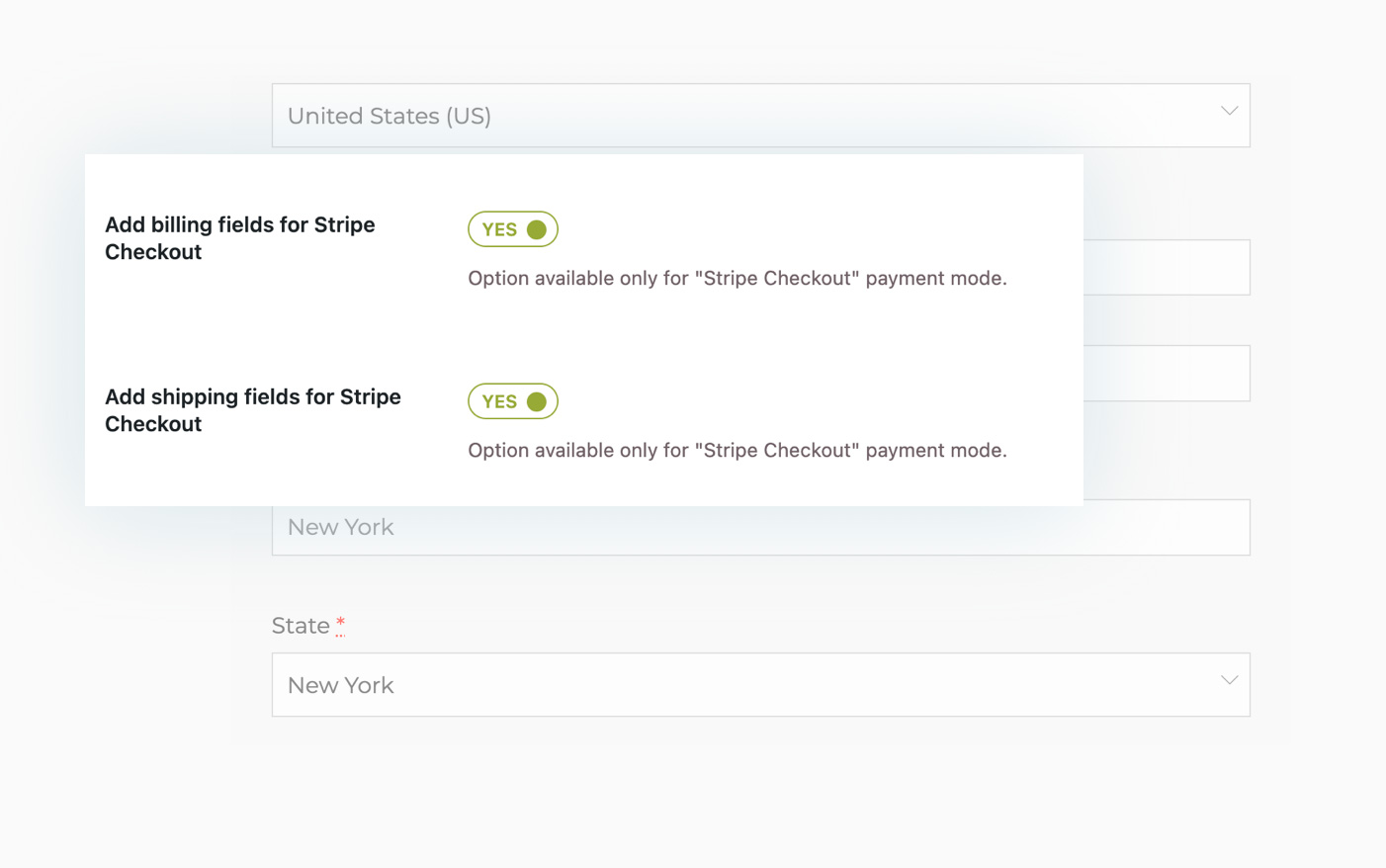 Ask for additional data to prevent fraudulent payments
Force your customers to insert billing info (also when not provided by the standard checkout). You can request the complete billing and shipping address and ZIP code, useful data to verify the identity of the credit card owner and limit the risk of fraudulent purchases.
Create a blacklist to protect your store
Create a blacklist to monitor users who have a rejected payment request with a credit card and block potential fraudulent orders in your shop.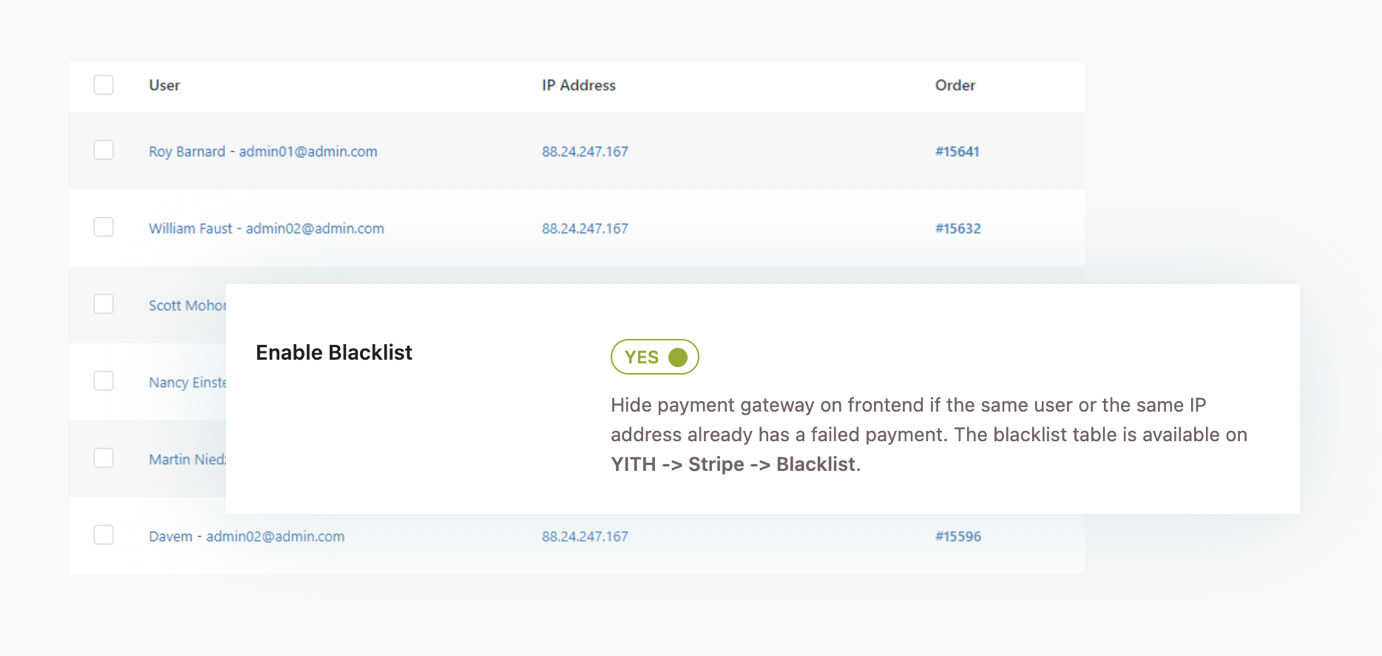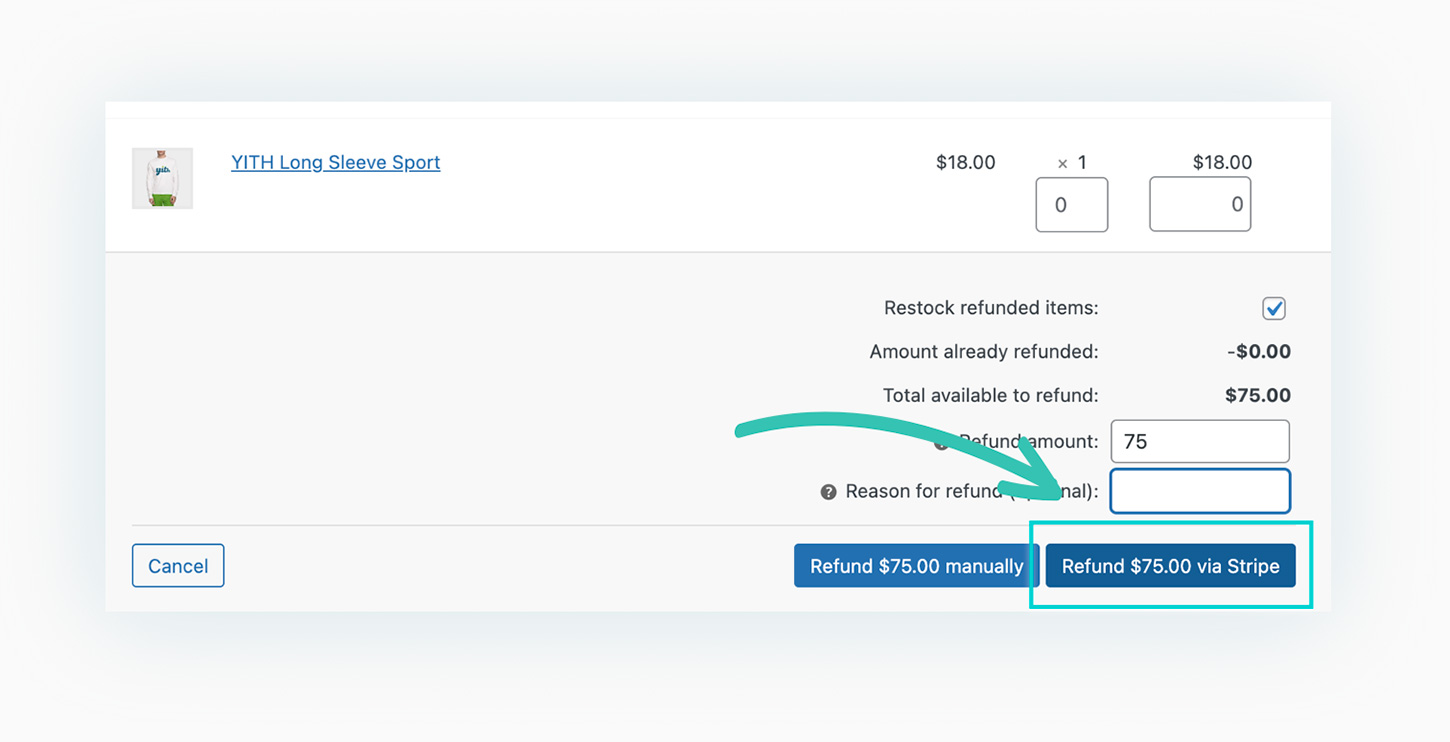 Process refunds with one click
Do you want to refund an order paid with a credit card? You will just need to access the order details on WooCommerce and click on the dedicated button to process the refund immediately through Stripe.
Configure your site through webhooks
Execute actions on payments (e.g. refund or cancelation) from your Stripe account: data linked to these procedures will be updated in your shop automatically.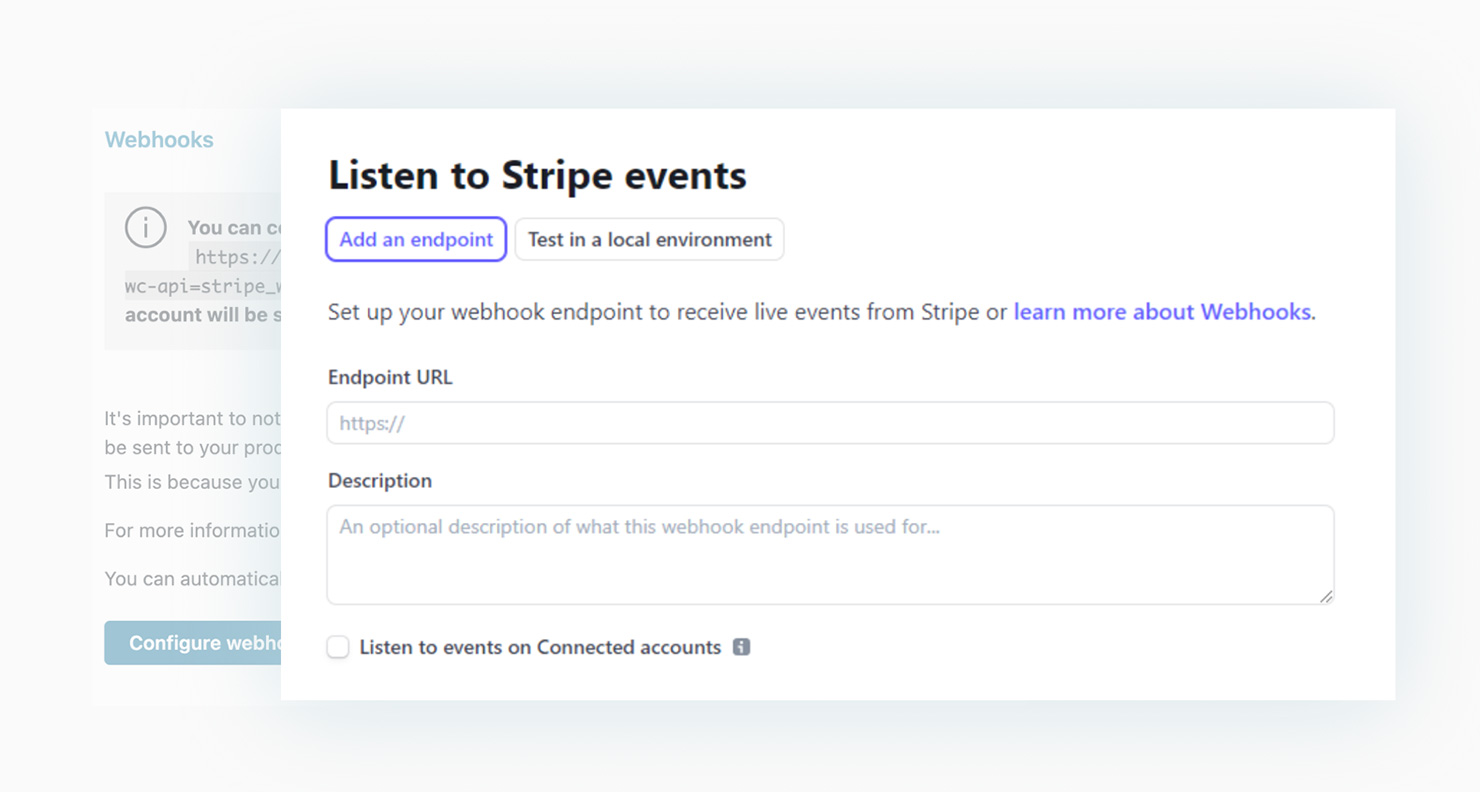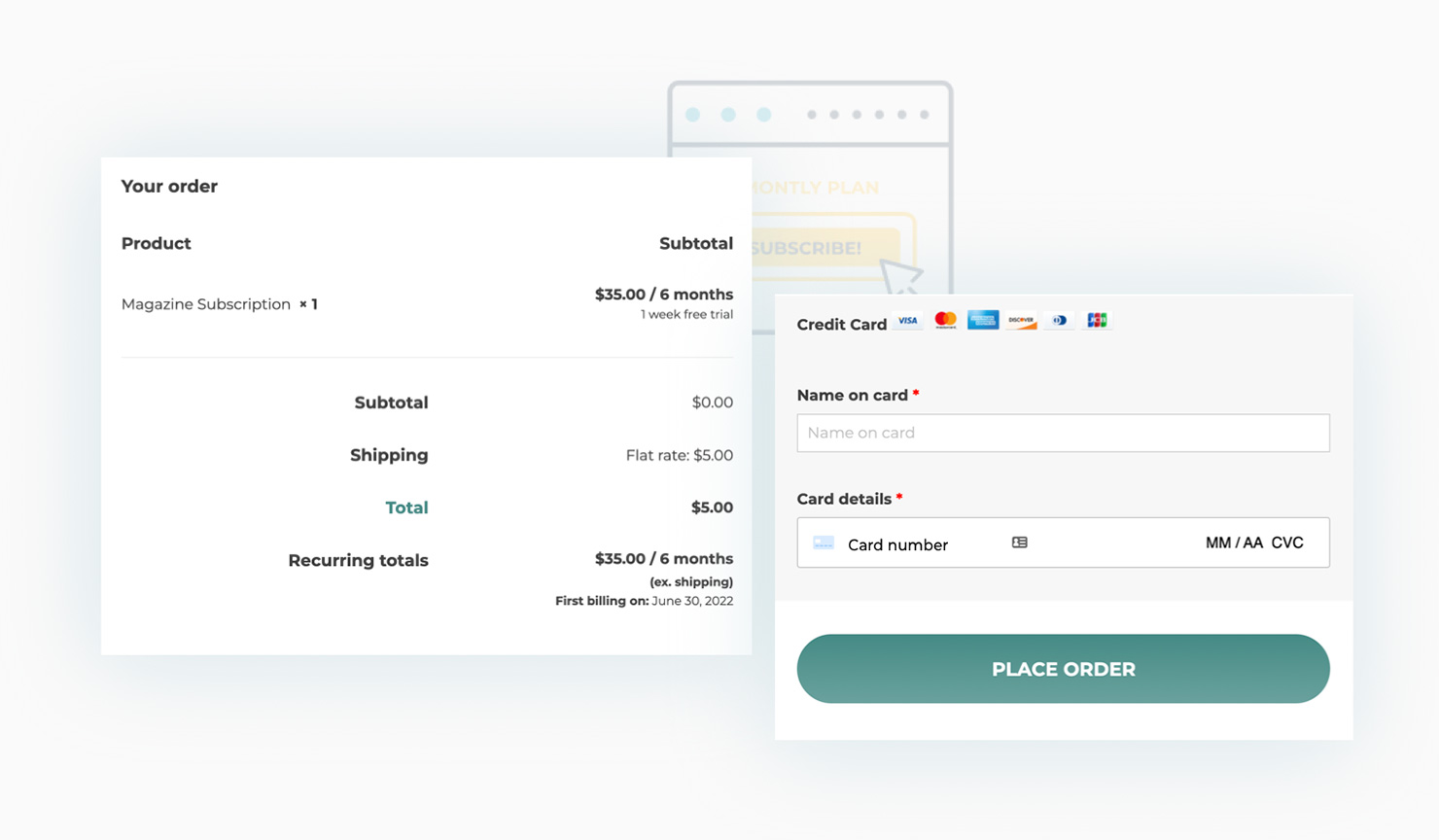 Manage recurring payments for subscription-based products created with YITH Subscription
Do you want to sell your products with weekly, monthly, or yearly subscriptions? Take advantage of the integration between YITH Subscription and YITH Stripe to automate recurring charges on your customers' credit cards.